4 cool festival hubs to check out during i Light Marina Bay
There's something for everyone at i Light Marina Bay 2018!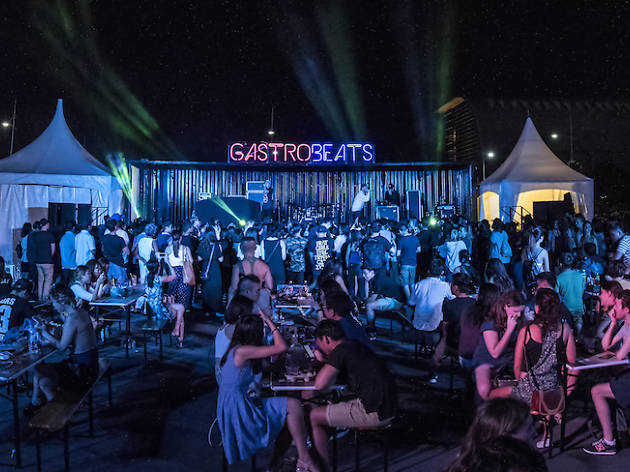 Apart from presenting 22 spectacular light art installations spread across Marina Bay and Esplanade Park, this year's edition of i Light Marina Bay – held from March 9 to April 1 – also boasts four exciting 'festival hubs' to look forward to. From a giant inflatable park and a LED pop-up cocktail bar to a neon food village, there's surely something to entertain everyone.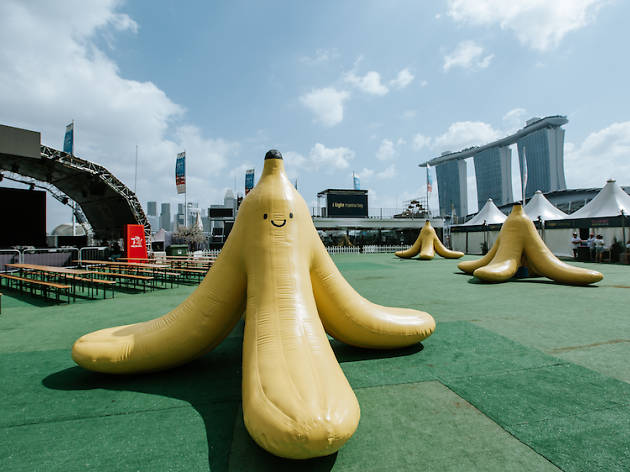 For the young at heart
Get your bounce on at Art-Zoo Inflatable Park
The adorable zoo-inspired inflatable park that took over The Float @ Marina Bay last year is back with even more lovable colourful creatures that'll delight both the young and old. Expect 15 massive bouncing zones featuring animals such as gorillas, rhinos, hedgehogs and even imaginary ones like the Yeti. But wait, that's not all. There's even a majestic 19m-tall rainbow unicorn (that's about four and a half double-deck buses ­­­stacked on top of one another!) to slide down from.
The Float @ Marina Bay, Mon-Fri 5pm-10pm; Sat & Sun and the March school holidays 3pm-10pm.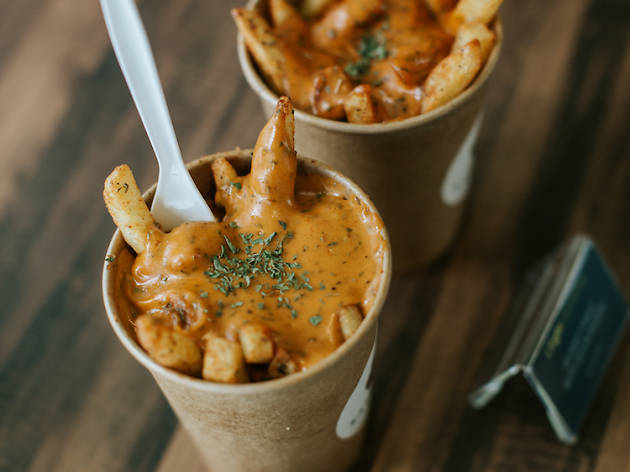 For foodies and music lovers
Nosh and mosh at Gastrobeats
Feeling slightly #hangry after all that walking around the Bay? Then stop by Gastrobeats at the Promontory to fill your tummy with tasty food and drink offerings. Swing by Katoshka for golden hand-cut fries doused in sour ranch or sambal cheese and pair it with a cup of thirst-quenching teh peng. For something more filling, make towards DC Superheroes for food inspired by your favourite characters. Think Green Lantern's Hal Hot Planet (matcha latte) and Batman's Dark Knight wagyu beef burger. Grub aside, the neon-lit playground also runs an array of family-friendly programmes including craft workshops, mass workouts and LED neon installation walls. Look out for live performances by homegrown music acts as they storm the festival's stage. Dance under the stars with funk-pop group Astronauts, hip-hop collective Mediocre Haircut Crew and indie-rock outfit sub:shaman among others.
The Promontory @ Marina Bay, daily 4pm-11pm.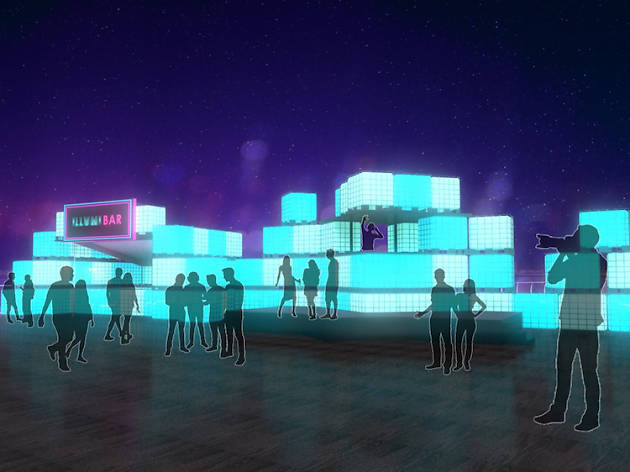 For those who enjoy their drinks
Sip and chill at ILLLUMI Bar
In line with i Light's theme of sustainability, this LED-lit pop-up cocktail bar parked outside of Marina Bay Sands is entirely made out of recyclable materials. Yeap, you heard that right – from the décor to the seats, everything here is painstakingly crafted from used plastic tanks. Lounge around in style as you sip on bespoke cocktails as DJs helm the decks with pulsating sets against the city skyline. Not only that, you'll also get front row seats to catch a showing of Marina Bay Sands' outdoor light and water show, Spectra.
Marina Bay Sands Event Plaza, daily 4pm-11pm.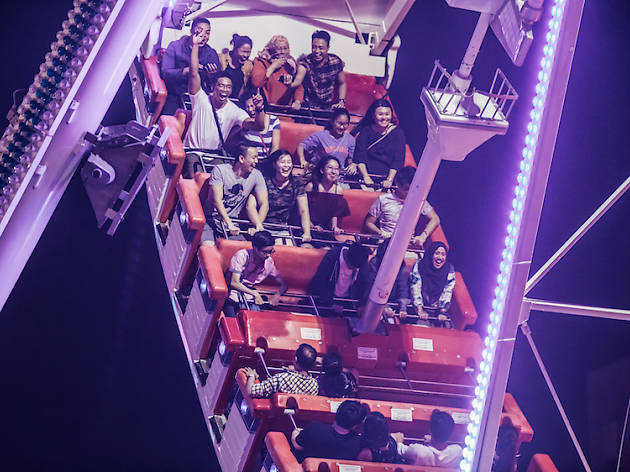 For the daredevils
Seek thrills at Prudential Marina Bay Carnival
Adrenaline junkies, you're gonna love this one. Featuring 40 amusement rides and game booths, the Prudential Marina Bay Carnival is set to send your heart racing. Scream at the top of your lungs as you get rocked back and forth on the swinging pirate ship Das Fun Schiff or get wet 'n' wild on the log ride Jungle River. Want to kick it up a notch? We suggest riding the Mach 5 – an exhilarating ride that spins you in circles up in the air at almost 100km/h. Fair warning, this one's not for the faint-hearted.
Bayfront Event Space @ Marina Bay, daily 4pm-11pm.
i Light Marina Bay is at Marina Bay and Esplanade Park from Mar 9-Apr 1.