Gallery Children's Biennale 2019: Embracing Wonder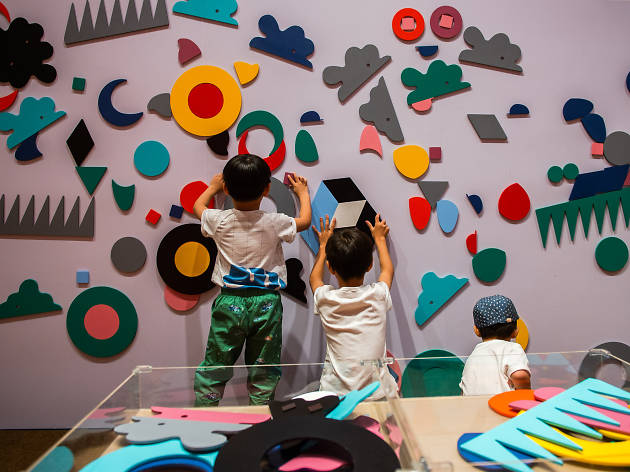 1/4
Photo: National Gallery Singapore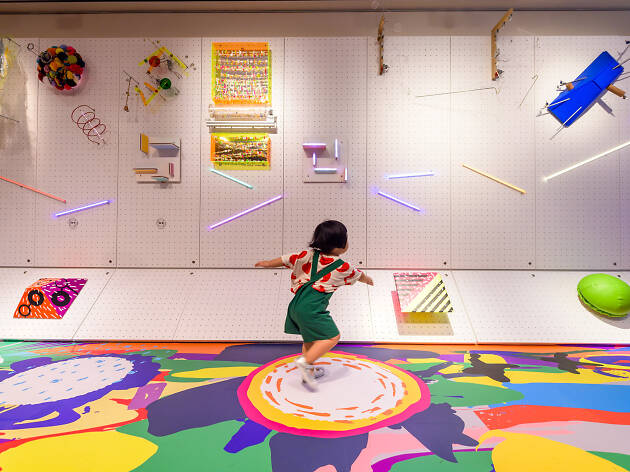 2/4
Photo: National Gallery Singapore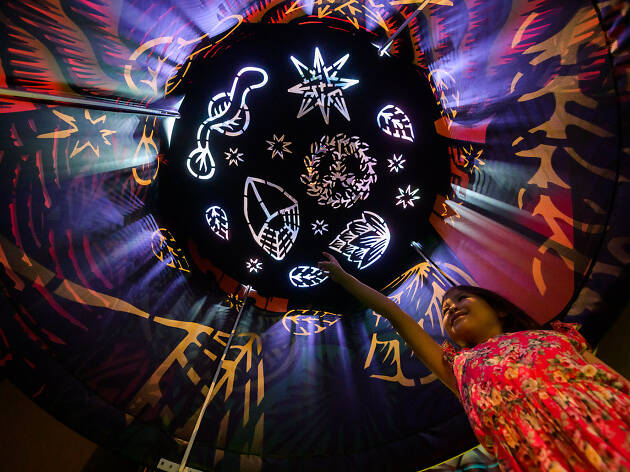 3/4
Photo: National Gallery Singapore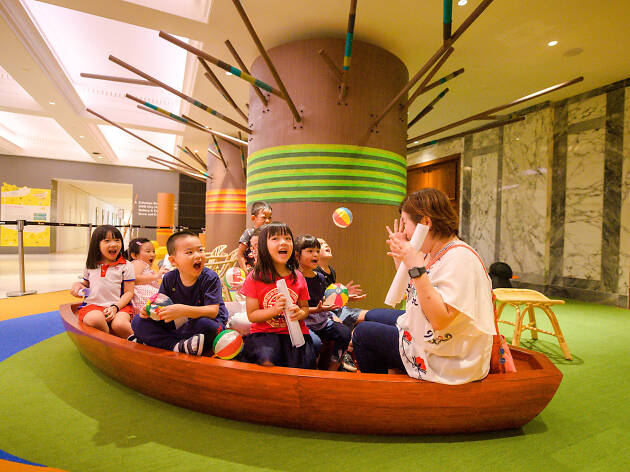 4/4
Photo: National Gallery Singapore
Start the kids early – unlock their creativity with a multi-sensorial art experience at National Gallery Singapore as it turns into a labyrinth of imagination. The bi-yearly exhibition, Gallery Children's Biennale 2019: Embracing Wonder, is happening from now until December 29 and it's filled with activities for both the young and the young at heart. Engage your senses with 11 interactive and immersive artworks by 13 Singapore and Southeast Asian artists that go beyond imaginative play, sparking curiosity about the world around.
Toy with shapes and colours at Big Hug, activate different lights and sounds with your movements at The Oort Cloud and the Blue Mountain and create tunes on steel pipes at Chance Operations.
Alternatively, hit pause on the hands-on activities and embark on an experiential journey across time and space at Stardust: Soaring Through the Sky's Embrace, check out places made of paper cut-outs at Every World, and marvel at the impressive mural of Tightly Hugging Care, Love, Peace.
Whether you're feeding your Instagram with a money shot at one of its dreamy playgrounds or inspiring your little artists with some educational fun, this multi-dimensional art experience is not to be missed. Gallery Children's Biennale 2019: Embracing Wonder is free for Singaporeans and Permanent Residents, with General Admission priced from $15.
Time Out Singapore in partnership with National Gallery Singapore