Guide to Gemmill Lane
We round up where to eat and what to do while in Gemmill Lane. Additional reporting by Michelle Fong and Ong Huiqi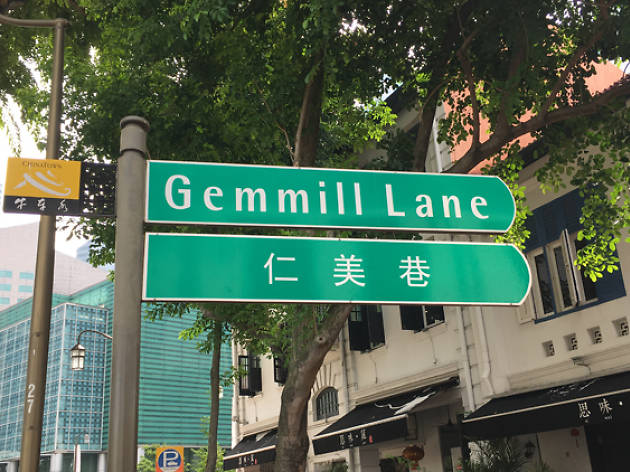 The small stretch between Club Street and Amoy Street – whose namesake is 19th-century banker John Gemmill – is home to a handful of stylish restaurants and bars, making it the perfect spot for a laid-back hangout. Don't stop at the end of the road either, the back alley of Amoy Street has a few hidden restaurants to wind down at for an after-work dinner and drinks sesh.
RECOMMENDED: Check out our guide to the Ann Siang Hill area
Elsewhere on Gemmill Lane...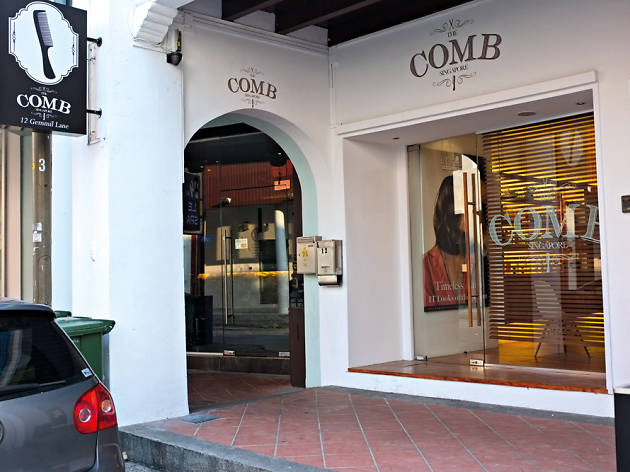 The Comb
Situated on a quiet lane off Club Street, The Comb is a revamp of the former Rise Hair Salon (after a change of management). With a team of local and Korean stylists, their focus is mostly on Korean-influenced tresses, as evidenced by creative director Rina Kil's client list of K-pop celebs. Most of the furniture and fittings from its predecessor remains in this brightly-lit space, including the wood-paneled long table with open shelves to store your belongings. It's easy to feel at home here, where they serve you with a choice of complimentary coffee, TWG tea or orange juice once you're comfortably seated. Reclining on adjustable seats, we began our pampering session with a hair wash that included an invigorating 15-minute scalp massage. The relaxing experience was slightly interrupted when another assistant entered and started whispering with our stylist over the choice of shampoo and procedure – which made us feel somewhat short-changed – but they made up for it by showering us with earnest attention. Next up was a consultation with fashionably-dressed senior stylist, Bella Son. We decided to leave our new hairdo in her hands. With the work divided between her and an assistant, the process went by quickly but not entirely smoothly. A splash of hair dye accidentally stung our exposed hands, and hand-held hair dryers were used in place of the standing ones, which were strangely all out of order. Nonetheless, their styling was meticulous. With our new look, Bella gave us a