Guide to MacRitchie
We round up where to eat, hang out and what to do while you're in MacRitchie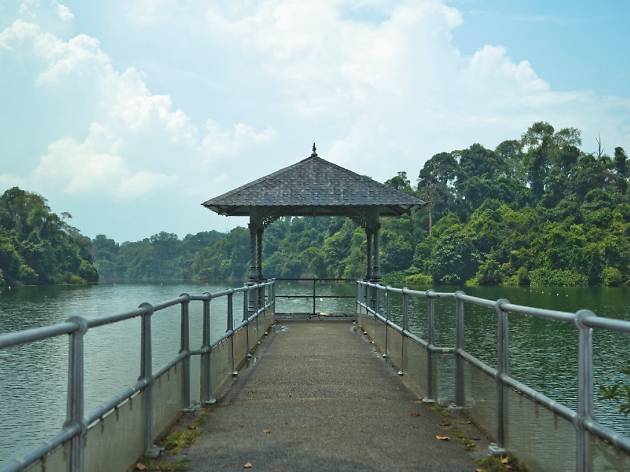 There's more to MacRitchie than just the reservoir. Hike up Windsor Nature Park and fuel up on prata, burgers and coffee at this stretch of Upper Thomson Road. Here's your cheat sheet to all the best things to do and eat while you're in the 'hood.
Restaurants and cafés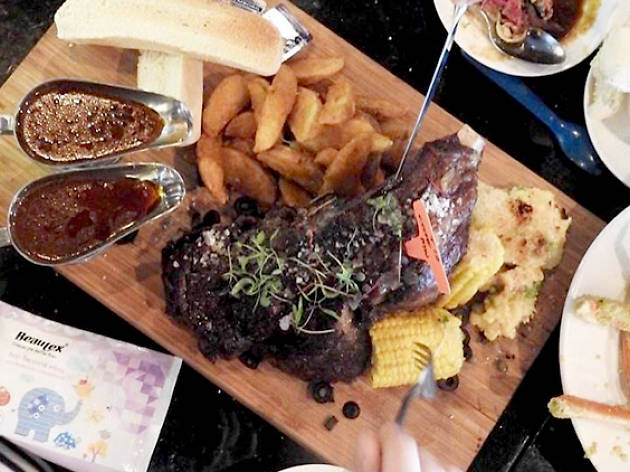 Badoque (Upper Thomson)
Tuck into beef ribs served with homemade barbecue sauce at Badoque. In addition to ribs, this old-school themed cafe serves hearty portions of pastas, risottos, steaks, spring chickens and fish dishes. You can also challenge yourself with its ultra-spicy chicken wings. Wash it all down with cold-pressed juices, or housemade teas.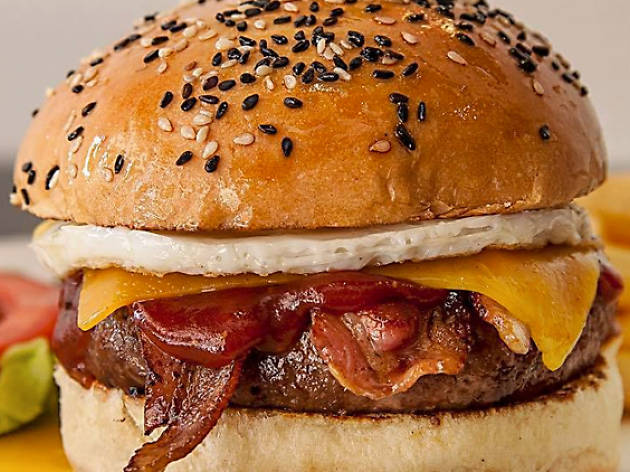 FatBoy's The Burger Bar
Gather the gang for a night out at FatBoy's The Burger Bar. Choose from 16 types of burgers including the Fat Basterd, a double beef chuck patties with Fatboy's homemade barbecue sauce. And remember to save some tummy room for a creamy milkshake. 
Book online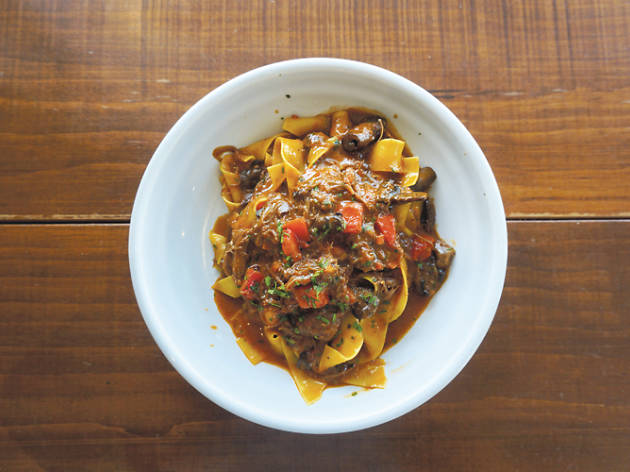 Pacamara Boutique Coffee Roasters
Upper Thomson is no stranger to the hipster café – and Pacamara fits right in the 'hood. Floor-to-ceiling windows allow sunlight to drape over the minimal (if a little sterile) interiors of white walls paired with white tabletops, but it's still a cosy-enough spot for catch-up sessions with friends over brunch. Highlights include French toast with caramelised apple chutney ($16.90) and crab rump eggs Benedict topped with bonito flakes ($19.90). And that's not to mention the many pasta dishes available all day – dive right in and order our favourite plate of the lot: the duck pappardelle ($18.90). A selection of cakes such as the yuzu tart ($6) will tempt you at the till, but order it beforehand to enjoy with a cold-brewed coffee ($6) or a bold, nutty Roadster blend ($4.50-$6). But if you end up missing the boat and visit at dinnertime instead, the tenderloin with foie gras and truffle mash ($32) will exorcise those #fomo demons.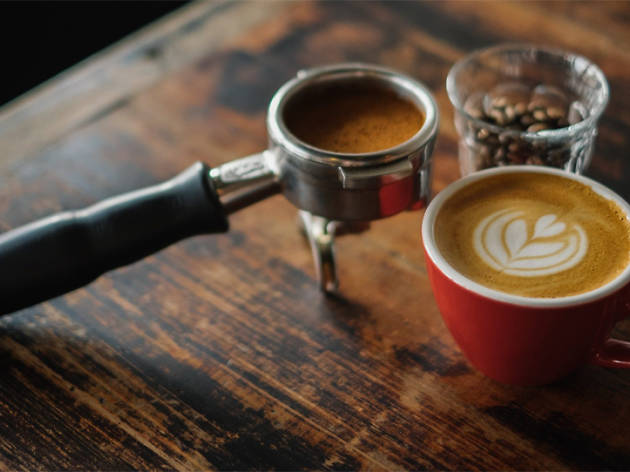 One Man Coffee
With the Upper Thomson area experiencing a café rush, One Man Coffee comes along to add some serious cred to the java scene brewing there. Mostly fronted by spunky Sarah Jane Lin (formerly in the kitchen of Peranakan gastrobar Immigrants) and Melbourne- based barista Soh E-gene, the cosy nook shares the same shophouse space with gourmet pizza bar Crust, so you'll have the option for a full meal paired with coffee ($3-$5.50) from famed Melbourne outfit Axil Coffee Roasters. Lin fronts her personalised corner counter in the day, teaming a variety of pastries (sourced from artisanal bakery B.A.O) with light brunch bites like the chilled soba ($10), featuring charred corn, sakura ebi and spicy sesame dressing, and its nutty brioche French toast ($10) served with homemade berry compote and fresh cream. For an additonal $3, you'd get to add a scoop of ice cream atop your toast.
Elsewhere on MacRitchie...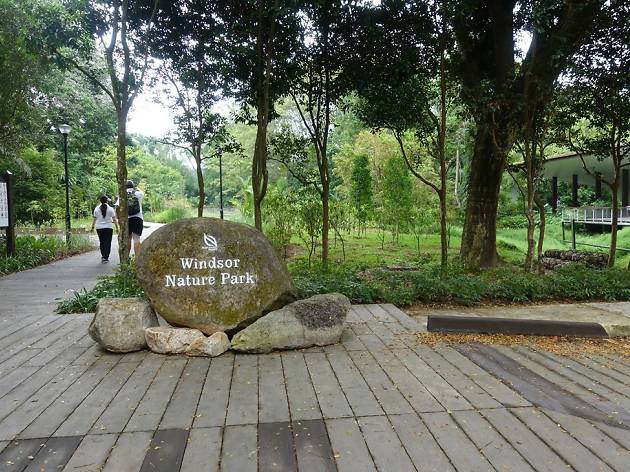 Windsor Nature Park
Take a trip down one of the boardwalks at Windsor Nature Park and discover the different flora and fauna, including fruits such as jackfruit and bananas. The three trails are relatively easy – you can finish walking the park in 2 hours. On your path, look out for the dragonflies, too. NParks has recorded 56 species of the insect in the park, almost half of the 122 dragonfly species found in Singapore.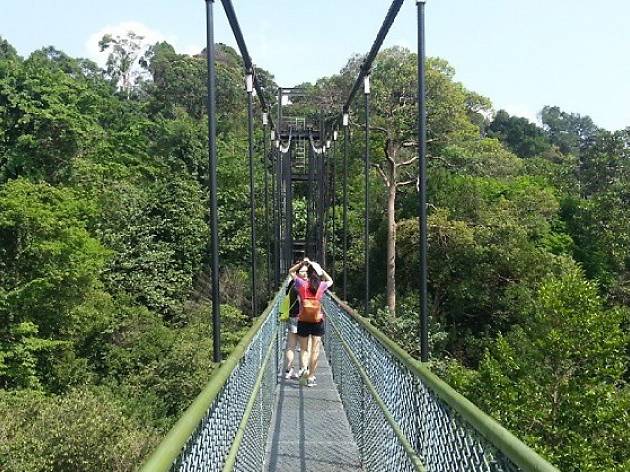 TreeTop Walk at Macritchie Reservoir
The TreeTop Walk at MacRitchie Reservoir takes you through the different stages of a mature secondary forest. It's the first of its kind in Singapore and South-East Asia. The bridge part rises as high as 27 metres, and you can see as many as 80 bird and eight reptile varieties, and 18 rare species of trees. National Parks Board calls it one of the best hiking routes, but be sure to wear the right shoes; it's graded moderate-to-difficult. Getting to the bridge, and walking it and back is a 10.5km journey.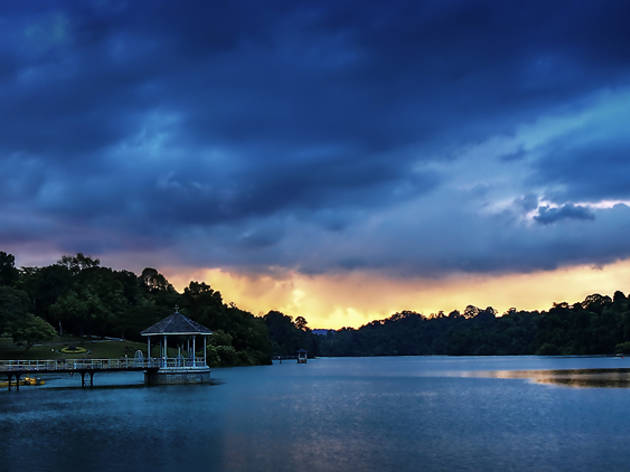 MacRitchie Reservoir
Singapore's oldest and most popular nature park is a haven for joggers, families and weekend strollers; occasional free concerts are held on Sundays. To get into the rainforest proper, the MacRitchie Trails around the reservoir offer easy boardwalk treks and ambitious hikes, ranging from 3 to 11 kilometres in length. Wildlife, from flying lemurs to tree frogs and pangolins, is abundant but rarely seen. Long-tailed macaque monkeys are more common, but be wary: some can be quite ferocious, as they're used to being fed by irresponsible visitors. A highlight is the HSBC TreeTop Walk, a suspension bridge positioned 25 metres above the forest floor, which connects the two highest points in the reserve and offers splendid panoramic views. Depending on where you start, the round trip is 7 to 11 kilometres (about 3-5 hours walk), and graded in parts as 'difficult' – so attempt it only if you're fit and properly equipped. Traffic on the bridge is one-way, so there's literally no turning back. There are toilets, but bring your own water, food and insect repellent.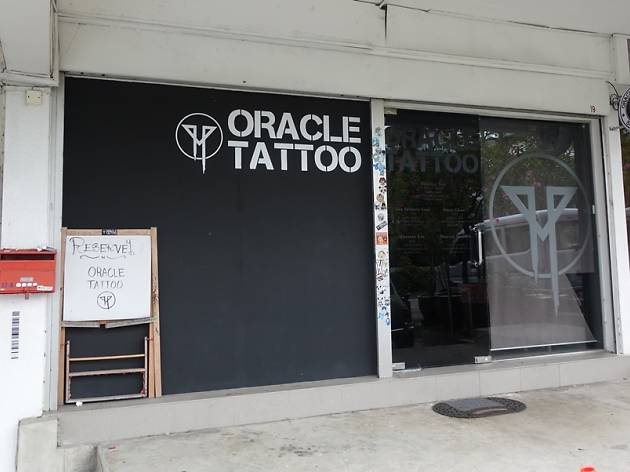 Oracle Tattoo
Oracle Tattoo is a nondescript tattoo parlour opened in 2011 by Bradley Tan. He has been inking skins for over a decade and strictly does black and grey realism tattoos. Besides Tan, look out for Chester Lee, who specialises in blackout tattoos. Check out our feature on the best tattoo artists in Singapore, where we featured Bradley Tan.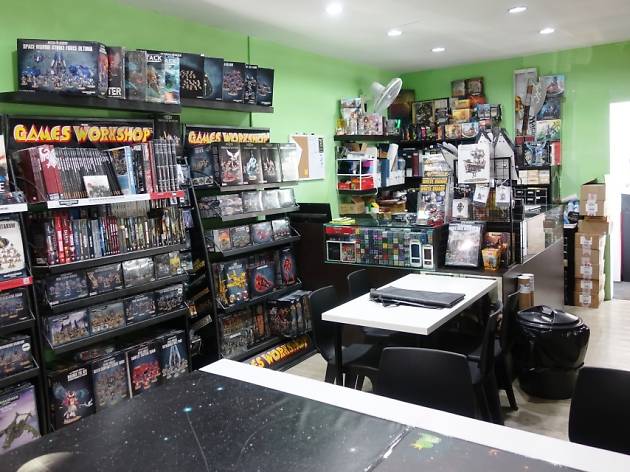 Gamersaurus Rex
If you like your games old school (by that we mean sans computers), hit up Gamersaurus Rex. The store is known among gamers as a meeting place for a round of Warhammer 40K, Magic: The Gathering or Dungeons and Dragons. The folks here also organise regular gaming nights and events. Bonus: there's a friendly feline, Saber, sniffing around the shop.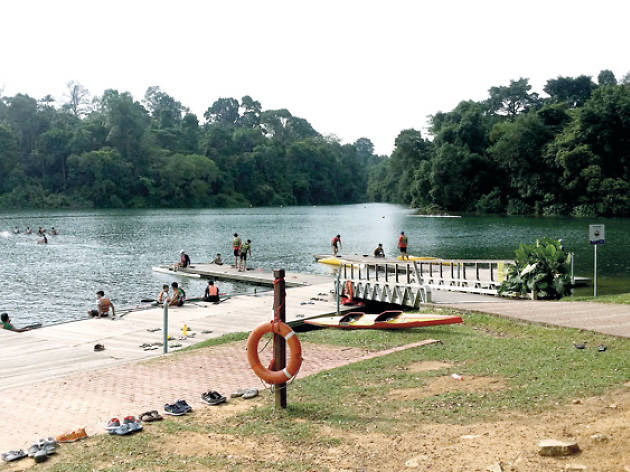 Paddle Lodge
MacRitchie Reservoir's calm waters allows for another kind of recreational activity: kayaking. Most go for sit-on-top kayaks, either as a double or single, and paddle in the 'novice zone'. Closed-deck and sprint kayaks can also be rented, the latter of which is only available to those with at least a one-star certification. Be prepared to flex some muscles: paddlers are expected to carry their own canoes from the storage room in Paddle Lodge down to the waters and vice versa after.