How to make a flower bracelet
A step-by-step demo by local florists With Every teach on making a flower bracelet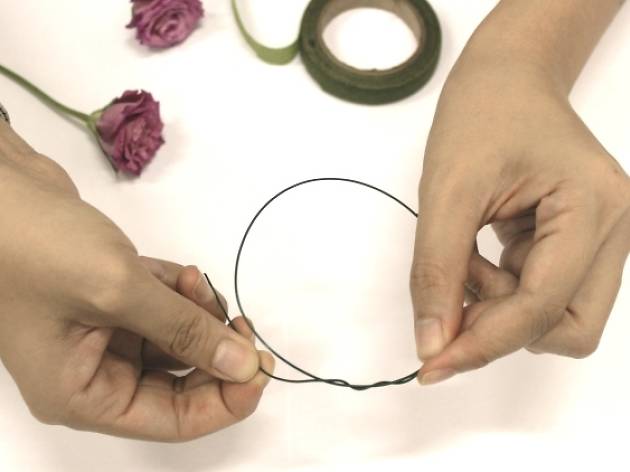 1
Start by twisting a strand of wire into a loop that fits around your wrist, then cover it in green flower tape.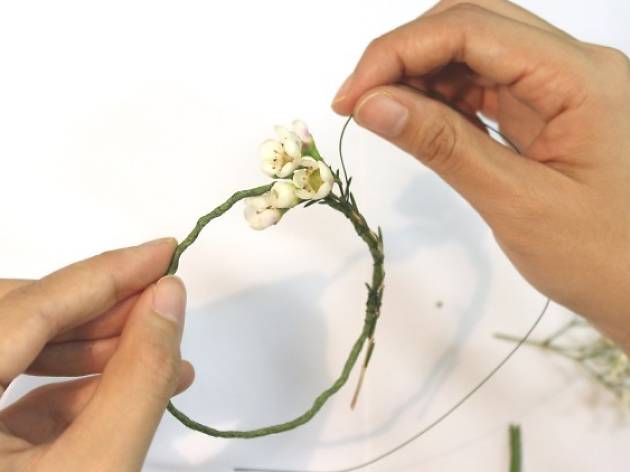 2
Wrap a thinner wire around the first strand. Use this to secure your choice of flowers onto the main loop.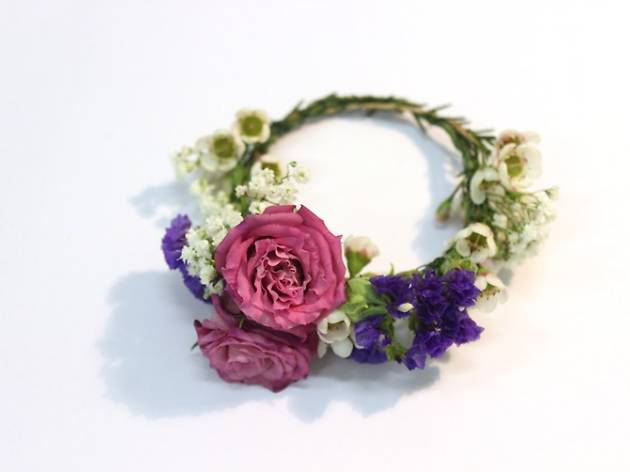 3
Cover the part of the wire that would be at the back of your wrist with a more leafy twig. Tie up the loose ends and you're good to go.