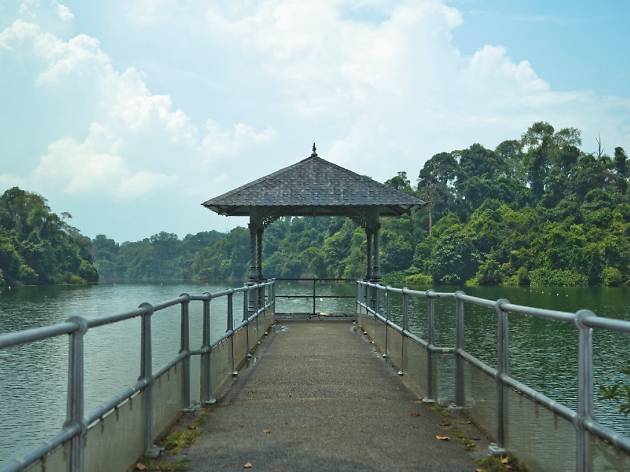 Especially if you've been living under a rock in the Central Catchment Nature Reserve, you'd know all about the controversy surrounding the planned Cross Island Line (CRL) and its impact on the green oasis. But if the rock you're living under happens to be elsewhere, check out the nature trails organised by Love Our MacRitchie Forest.
Over the next three months, the group is collaborating with two nature societies – the Toddycats of the Lee Kong Chian Natural History Museum, and the BES Drongos of NUS – to guide visitors around MacRitchie Forest. Each walk is prefaced by a brief introduction to the CRL issue, and along the way, the societies stop at different 'stations' to share educational points, or simply to admire the flora and fauna that are thriving in the nature reserve. They might not be for much longer, so grab your chance while the green lung still breathes.
Register for these walks at lovemacritchie.wordpress.com.