Not many know this, but Singapore is home to some of the world's oldest forests. In fact, our sunny island was once filled with Dipterocarp forests (species-rich primary lowland forests). Less than 0.5 per cent of the original primary forest cover remains today – only found in small patches within the Central Catchment Nature Reserve and the Bukit Timah Nature Reserve.
One of the best hiking trails to go to admire Singapore's green lung in its full glory is the Mandai T15 Trail, which is part of the Central Catchment Nature Reserve. The trail around the area may not be as popular as Macritchie or Bukit Timah, but it's not as daunting as it appears to be. In fact, it's an easy and levelled hike for both amateurs and pro hikers alike.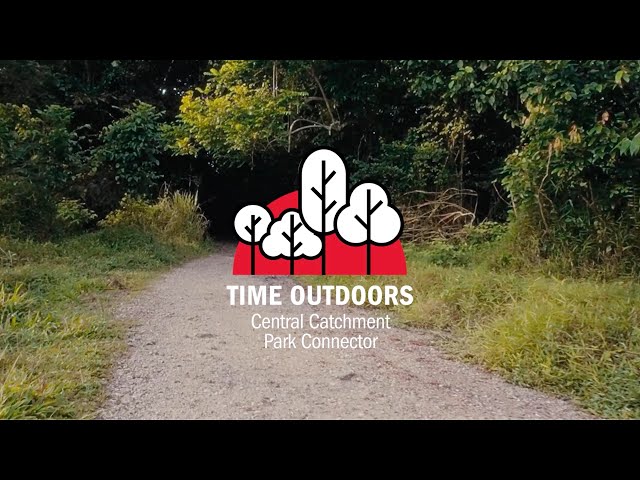 What is it
Also known as the Gangsa Trail, the Mandai T15 Trail is a 7.1-kilometre heavily trafficked point to point trail that takes you around Mandai Lake. Unlike other nature trails, the track here is shared amongst both trekkers and cyclists – so be sure to stay mindful of others and keep to your left as off-road bikers constantly go up and down the track.
Where to start
The easiest way to start is at the Central Catchment Park Connector entrance, near the T-junction of Mandai Road and Mandai Lake Road. Look out for the Singapore Zoo/River Safari/Night Safari sign at the road entrance.
What to expect
With the trail's location in the Central Catchment Nature Reserve, expect to see some of Singapore's most beautiful fauna and flora such as the Sambar deer, macaque, Oriental Whip Snake and more. If you're lucky, you might even come across the trail's popular Fallen Trunk right along the reservoir. It's become a hotspot for those looking to get photos for the 'gram.