1/4
2/4
3/4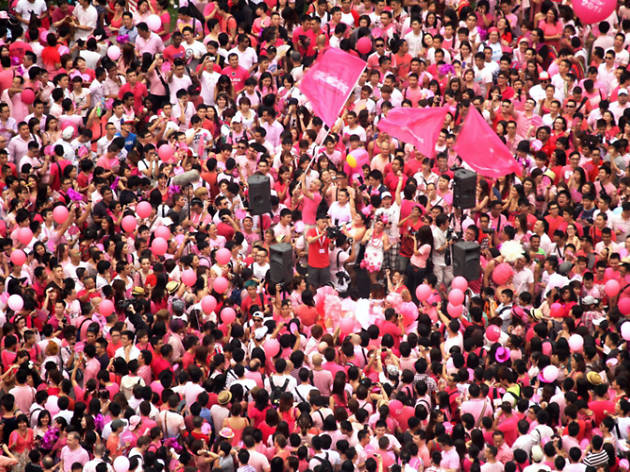 4/4
Draw a dot in your calendar for June 4, and make it pink while you're at it. The annual Pink Dot rally rolls around again to 'support the freedom to love', covering Hong Lim Park in cheerful shades of this year's Pantone Colour of the Year (rose quartz, if you were wondering).
For this year's edition, the organisers are taking the event back to its activist roots. Besides speeches by prominent members of the LGBT tribe, booths manned by support groups, and a concert featuring local talents like ShiGGa Shay and Charlie Lim, there are placards circulating around the park on which attendees are encouraged to pen their thoughts on what it means to be present at the gathering.
Because instead of the usual top-down photo of the great, big – and literal – pink dot shot just after sunset, the organisers hope to portray these placards in one sweeping vista. So catch a volunteer and grab a marker to scribble down your support.