Reason #5 why we love SG: so many things to do around town
Reason #5 why we love SG
Innovative parks and gardens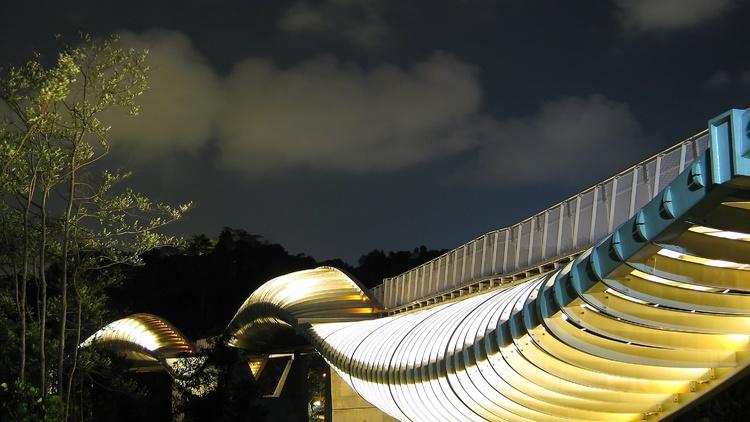 Photo: Kok Leng Yeo
On slightly cooler days, there's nothing we enjoy better than getting out for some fresh air, and Singapore has some amazing green areas with some innovative infrastructure. The rightly celebrated Henderson Waves (Henderson Rd, www.nparks.gov.sg) giant worm-like park connector is a rewarding sight to behold after trekking up Mount Faber – it's equally stunning at night, when the walkway is lit up. From there, the parks are connected along the Southern Ridges trail, which also takes you through Hort Park (33 Hyderabad Rd, 6471 5601, www.nparks.gov.sg; Daily 6am-10pm) and several enjoyable stretches along several elevated pathways, providing great views along the way.
We also appreciate the city's efforts to integrate more gardens throughout the city – we love the 'secret' rooftop garden on the 11th and 12th floors of Orchard Central mall (181 Orchard Rd, www.orchardcentral.com.sg), which provides great views high above Orchard Road, as well as several garden sculptures by famed Japanese artist Yayoi Kusama.
One of our favourite hidden parks further afield is off Pungol 17th Avenue, which features a sandy volleyball area and a few undulating walkways leading to a secluded stretch of beach.
And of course, we have to give a shout-out to the many gardens around Changi Airport (6541 2222, www.changiairport.com) – one of the many features the our top-ranked airport has to offer – including a cactus garden in Terminal 1, koi ponds in Terminal 2 and a butterfly garden on the second floor of Terminal 3.
Fancy public swimming pools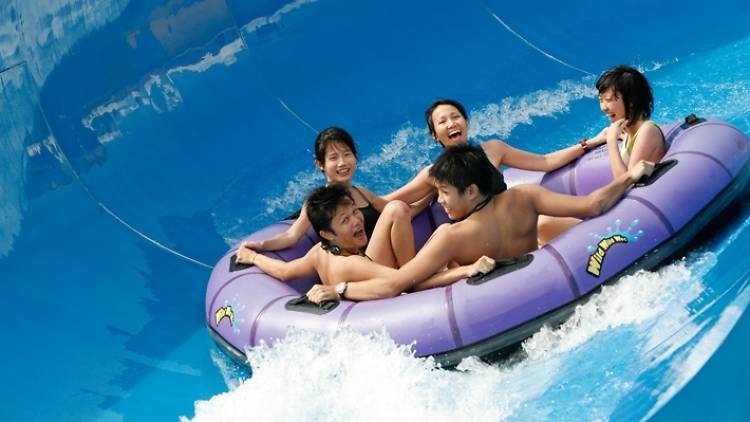 On a hot day, there's nothing better than taking a quick dip in a pool; thankfully, Singapore has one of the highest densities of public swimming pools in the world. At $1-$2 per entry, they're on of the cheapest entertainment options around – and some have some pretty fancy facilities.

The Sengkang Swimming Complex (57 Anchorvale Rd, 6315 3574; Tue-Sun 8am-9.30pm) boasts eight slides and a jacuzzi, while Choa Chu Kang Swimming Complex (1 Choa Chu Kang St 53; 6767 8606; Tue-Sun 8am-9.30pm) features a wave pool and a 'lazy river', as well as a section for kids, making it a great place to spend the day.
For a bonafide water park, check out Wild Wild Wet (Downtown East, 1 Pasir Ris Cl; 6581 9128; Mon-Fri 1-7pm, Sat & Sun and PH 10am-7pm) – it's a bit pricier (entry $14-$24), but has a great range of slides and fun water playground (but no pool for swimming laps).
Virtual experiences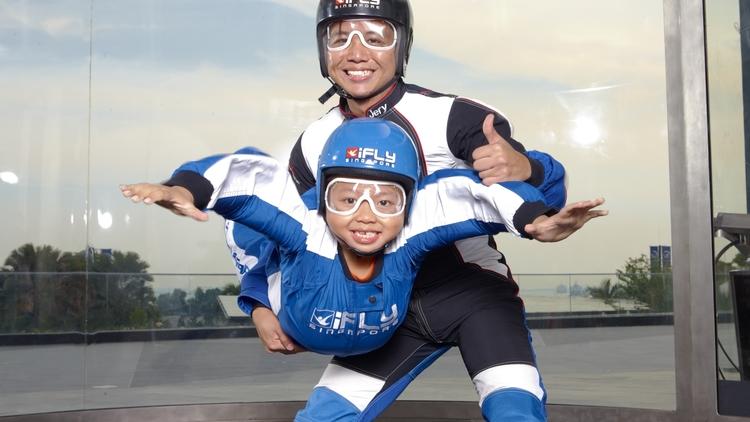 Who says it's boring in Singapore? If you're a thrill-seeker, there are multiple ways to simulate just about any daredevil experience you can think of – in complete safety. Sentosa in particular has a number of fun 'virtual' experiences packed onto the island, and though they often get written off as overpriced tourist traps, one of the most exhilarating experiences we've had is 'flying' at iFly Singapore (43 Siloso Beach Walk, 6571 0000,www.iflysingapore.com; Mon-Tue & Thu-Sun 9am-10pm; Wed 10.30am-10pm). The experience is more akin to the rush of skydiving, as a massive wind tunnel blows you upwards, allowing you to float on the air for the same amount of time it takes to do a real skydive (prices from $80/two flights).
There's genuine fun to be had at the Wave House (36 Siloso Beach Walk, 6238 1196, www.wavehousesentosa.com. Daily 10.30am-10.30pm), which allows you to surf on a steady stream of water. For beginners, we recommend the easier waves, but there are also more expensive settings, which can simulate what it's like to surf in a barrel wave ($45-$50/hour).
Another activity available semi-exclusively in Singapore is Flight Experience Singapore (Singapore Flyer, 6339 2737, www.flightexperience.com.sg; online booking only), an acclaimed flight simulator that's one of only ten outlets worldwide. The experience lets you sit in a life-size model of a cockpit for 30 minutes or more (packages from $175) and operate the machinery with an instructor by your side from take-off to landing.
Finally, if your dream is to be an F1 racer, Ultimate Drive (Singapore Flyer, 6333 0817, www.ultimatedrive.com, daily 9am-10pm) provides an actual Lamborghini Gallardo Spyder or a Ferrari F430 F1 Spider for you to drive for 15 minutes – and lucky for us, there's an F1 street circuit already set up (packages from $298).
Street games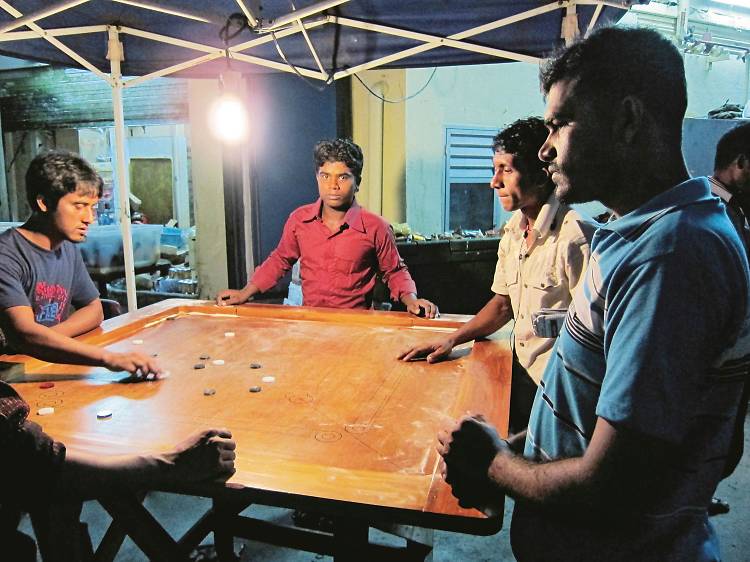 From pick-up soccer games to hanging out and playing cards by the kopitiam, we love the culture of sitting in the street and playing a game while onlookers grunt their approval (or disapproval). Some of the more unusual games we've seen around town are carrom – a mixture of billards and air hockey – under the fluroescent lights along Lembu Road Open Space in Little India. Though it's primarily men who play, they're generally open if you're keen to have a go. We've also occassionally come across games ofsepak takraw – described as kick volleyball, which involves players using everything except for their arms to get a small rattan ball back and forth over the net – played along courts generally used for badminton beside Membina Court by the HDB blocks on Jalan Membina. It's a particular thrill watching the longer rallys, with players jumping, juggling and high-kicking to keep the ball in the air.