Take dad to beer paradise this Father's Day
Celebrate Father's Day with a brunch buffet at W Singapore – Sentosa Cove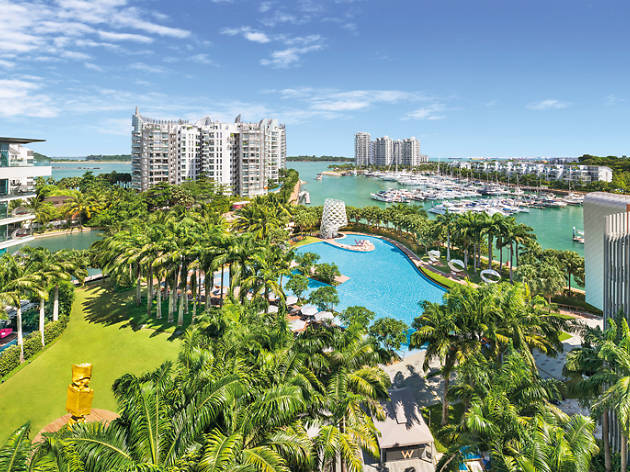 This month, our attention is on the king of the house: dad. Be it our own father or the father to our kids, the men in our lives have earned themselves a well-deserved treat. And by that, we mean lots and lots of beer.
W Singapore – Sentosa Cove's Father's Day buffet brunch, at the hotel's restaurant the kitchen table, isn't your typical avo-on-toast affair. Hearty, beer-infused dishes (yes) are the orders of the day – think pork knuckle with beer sauce and even Guinness ice cream cups. Here's all you can expect at the laid-back Sunday feast by the pool.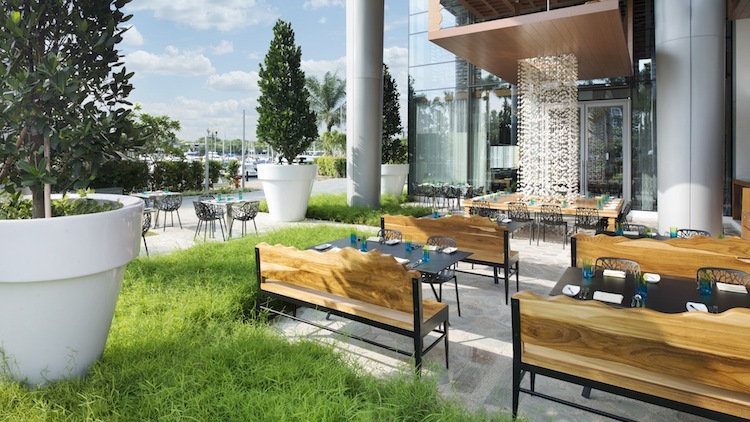 All you can imbibe
We'll start with the most important element in dad's fantasy buffet: free flow beer. Paired with good conversations and better food, the brunch sets the perfect stage for dad to kick back with a cold one on the sunlight-drenched terrace as the kids take a dip in the pool. For dads worried about expanding their beer bellies, there's also free flow wine, cocktails, soda, coffee and tea.
Beer and cheddar soup, anyone?
If the way to a man's heart is indeed through his stomach, then nothing screams 'I love you' louder than an all-you-can-eat feast. Except perhaps a feast of beer-infused dishes. W Singapore is pulling out all the stops with the buffet, cooking up baked hake in beer and mustard sauce, crispy pork knuckle with Caraway Beer sauce, ale-braised beef ribs, beer and cheddar soup, and Guinness ice cream with chocolate pretzels. Besides the beer-cooked dishes, the spread includes fresh seafood, tandoori-baked nosh, pizzas, a carving station and other international favourites.
Celebrate at the beer pong table
Get dad waxing nostalgic about his salad days with free rounds of beer pong on the terrace – because nothing puts a man in a better mood than a game, or three, with the boys. Better yet, organise a mini-league competition among his friends and watch them throwback to the good ol' days of their youth.
Kick it poolside
All brunch-goers get access to W Singapore's WET® Pool, which means basking under the sun is a given. It's probably the best part of the experience if you've got little ones in tow – and if dad wants to get in on the splashing action, whisk him to the pool, grab a float for him, and let him drift on the waters, and good vibes all 'round.
W Singapore – Sentosa Cove's Dad's Right brunch is from 12.30pm to 3pm on Jun 18.
The buffet goes for $128 per dad (including free flow beer, fizz, coffee and tea), $148 per adult (including free flow wine, beer and cocktails, or $168 per adult (including free flow champagne, wine, beer and cocktails). Kids under four dine for free, but you'll need to fork out $48 or $68 for older children. Book a week in advance to receive a 20% discount.
Book your table now at www.wsingaporesentosacove.com/dads-right