The complete guide to everything Star Wars in Singapore
Before 'Star Wars: The Force Awakens' finally hits the big screen, our roundup of Force-related happenings will tide you over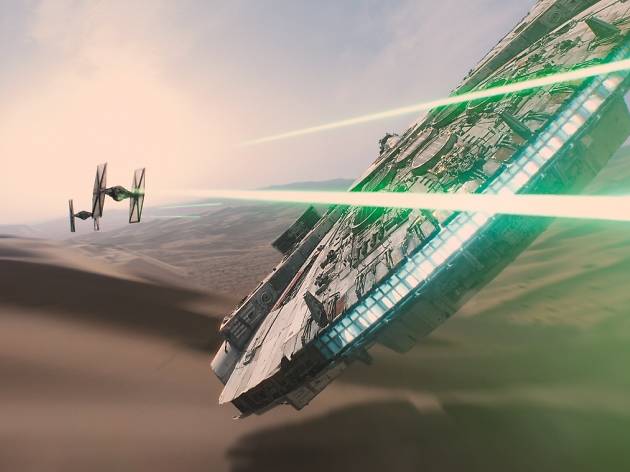 Itching to secure tickets to the midnight premiere of Star Wars: The Force Awakens? Fuel your excitement for the big day with our round-up of exhibitions, collab collections and where to buy official merch. There's plenty to do and see before you arrive in the cinema decked out from head to toe in Star Wars garb.
We clue you in on the most compelling rumours about Star Wars: The Force Awakens. Oh, and #spoileralert
Read more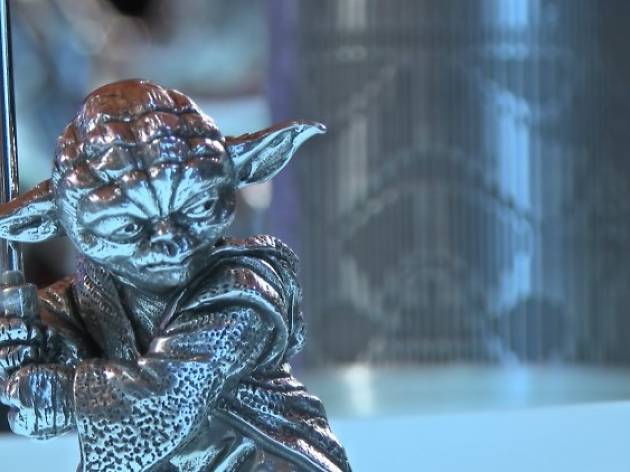 Royal Selangor Star Wars collection
Wanna see a life-sized carbonite replica of Han Solo? Or a diorama of Rancor in a pit, rearing up to attack Luke Skywalker (from that scene in Return of the Jedi)? If you're into Star Wars collectible figurines, put this pewter exhibition on your list of things to do. The line-up includes limited edition 8-inch models of Darth Vader, Han Solo and Princess Leia, as well as 4-inch ones of Yoda, Stormtroopers and Boba Fett – all painstaking sculpted by referencing on-set photos, film screenshots and approved reproduction art.

On the hunt for merch you can actually use? There's the selection of Stormtrooper and Boba Fett tumblers, Vader and C-3PO mugs, Millennium Falcon and Snowspeeder USBs, a Death Star trinket box and Galactic Empire or Rebel Alliance cufflinks. Who knew pewter could be so awesome?

Available at the Royal Selangor pop-up space at Suntec City West Atrium until Nov 22, and at TANGS, Takashimaya and Marina Bay Sands. Prices range from $90-$1,350.
Before all your lightsabre-wielding Star Wars dreams come true on December 17, here's another glimpse of the Galaxy Far, Far Away to fuel your imagination. And if you find yourself wide awake in sleepless anticipation for the next two months, think about the words of new villain Kylo Ren to Darth Vader's melted helmet. 'Nothing will stand in our way. I will finish what you started.' Are you getting chills yet?
Read more
Clothe yourself in 'Star Wars' merchandise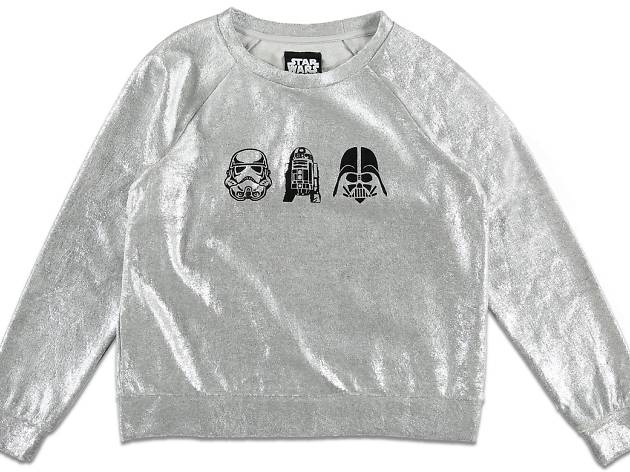 Forever 21 Limited Edition Star Wars Collection
Not impressed by the bevy of Star Wars apparel out there? Here's a cooler option: Forever 21. Sure, they've got your basic tees, sweaters and shorts, but they don't just feature Vader and the Stormtroopers (like every other brand) – Boba Fett, R2-D2 and Yoda make an appearance, too. For high-fashion styling, rock the 'Trust Me I'm a Jedi' body suit with a high-waisted skirt or throw on the totally on-trend metallic sweater.
Available at Forever 21. Prices range from $19-$49.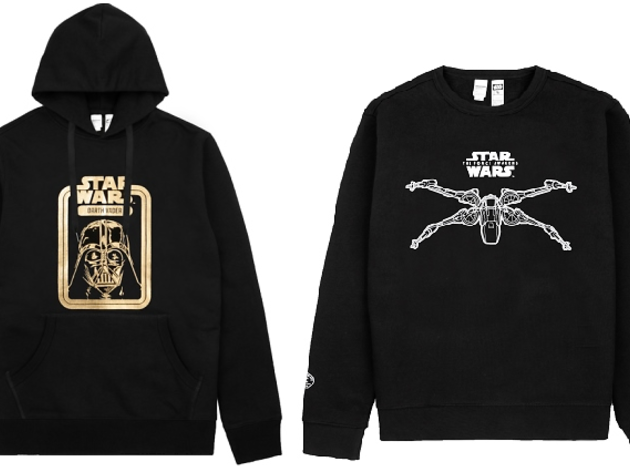 :Chocoolate X Star Wars Crossover Collection
To avoid freezing your butt off while watching Star Wars in the cinema, grab one of the hoodies, sweaters or jackets from this collection. Choose from characters like Vader or the Stormtroopers, or take the easy way out and go for the iconic logo. Also available is the limited edition Stormtrooper collectible figurine in copper chrome, and if you spend more than $150, you get a Star Wars power bank for free.
Available at :Chocoolate. Prices range from $49.90-$299.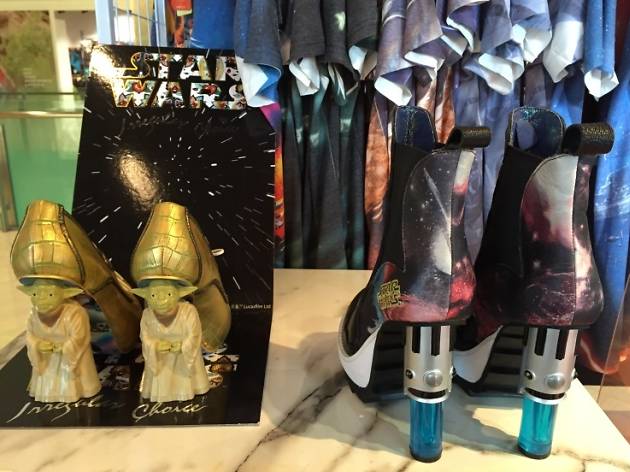 Irregular Choice x Star Wars collection
Ladies, now you can wear your favourite Star Wars characters on your feet. Choose between Yoda, R2D2, Darth Vader, Stormtroopers and C-3PO on funky heels, shoes and flats, in shades of gold, black, bronze and blue. Our top pick? The attention-grabbing lightsabre pumps that come with glowing lights that turn on when you walk and cool sound effects (they can be recharged via the built-in USB port). Too cool.

Available at Superspace, #02-18 Orchard Gateway. Prices range from $229 to $549.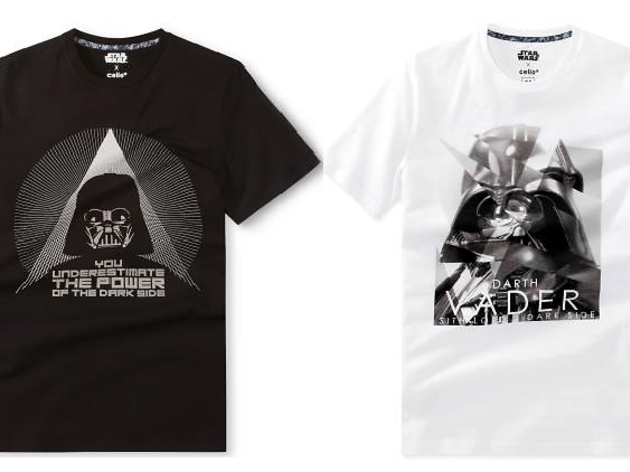 Celio* x Star Wars collection
Let the Force awaken within you as you don these limited edition pieces. Included in the range are tees, pullovers and long-sleeved shirts featuring Darth Vader and Stormtroopers, as well as a tote bag and even a pair of TIE fighter printed boxers. Now you can be a true fan both inside and out.
Available at celio* from Dec 7. Prices range from $25.90-$59.90.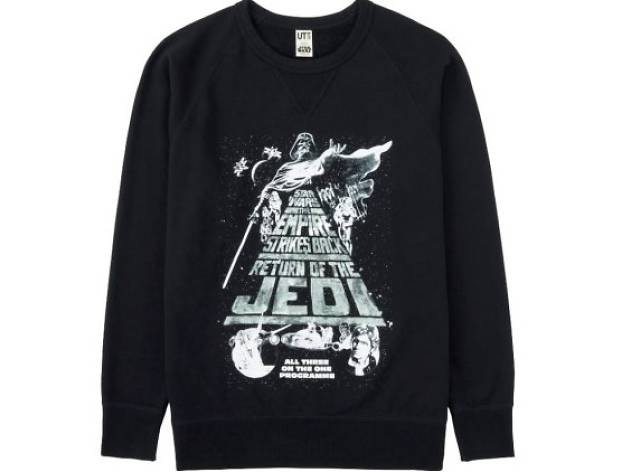 Uniqlo x Star Wars collection
Earlier this year, Uniqlo launched a range of Star Wars tees designed by the public. Everyone went nuts. Now, the brand's back with more pieces inspired by the sci-fi franchise in its Fall/Winter 2015 line. If you're looking forward to a white Christmas, bundle up in parkas, sweat shirts and jackets proudly carrying the stamp of characters like Darth Vader, Chewbacca and Stormtroopers. For those staying in the tropics, check out the range of flannel shirts, graphic tees and a cool-looking umbrella.
$24.90-$129.90. Available at Uniqlo.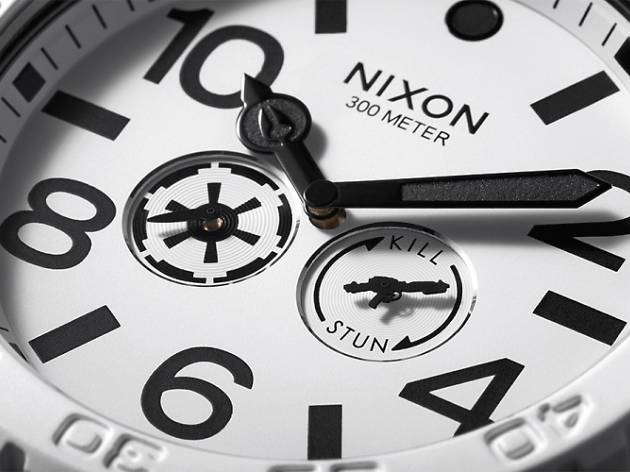 Nixon x Star Wars collection
Imperial pilots, Stormtroopers, Boba Fett and Darth Vader. These are the stars of Nixon's collab with the sci-fi franchise. Think uber-cool watches, backpacks, leather wallets and belts reminiscent of each character. Grab your favourite item, or pick up the entire range so you can get all decked out in style for the movie premiere. Just keep in mind that these are limited edition items, so get them while you can.

Available at Nixon Ion and Capitol Piazza. Prices range from $95-$1,058.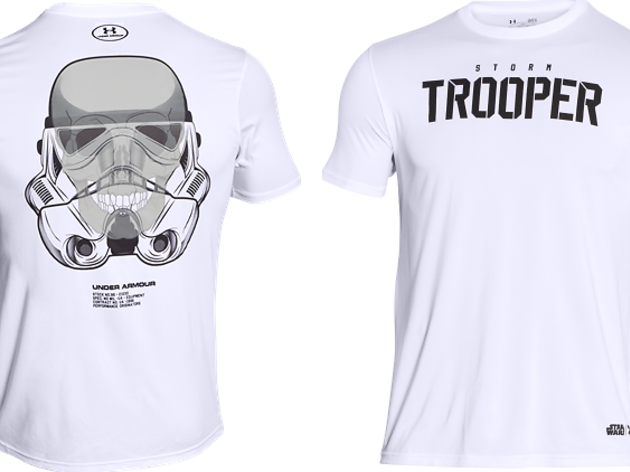 Star Wars: The Imperial Collection by Under Armour
Adding to the Star Wars hype is performance sports brand, Under Armour. Throw on one of the compression tees and switch to your alter ego – Darth Vader or a Stormtrooper. These super tight shirts hug you like a second skin, so those muscles you've worked so hard for will be on full display. If you prefer a looser fit, get the Skull Trooper or Dark Side Club graphic tees.
$49-$99. Available at Under Armour.