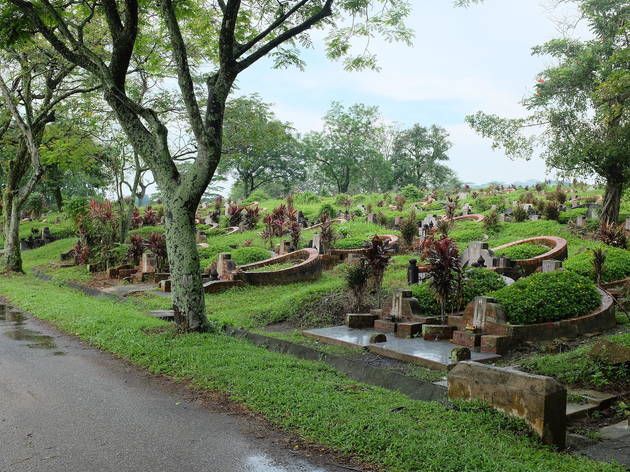 Local ghost stories and urban legends to tell this Halloween
Sit close – here are some of the scariest ghost stories from Singapore that some of you might be familiar with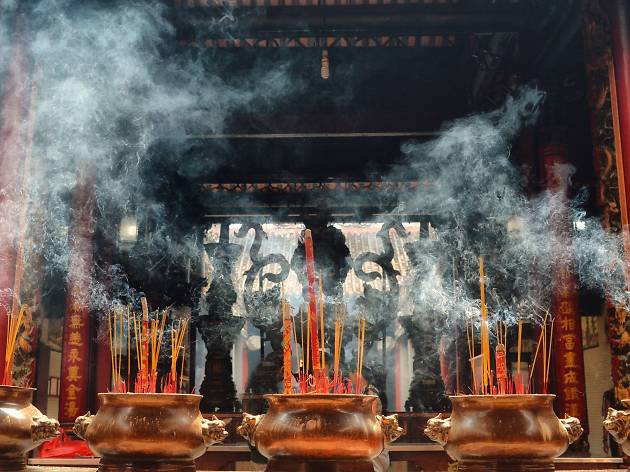 Photo: Frank Mckenna
When hungry ghosts roam the earth
For a month each year, hungry ghosts are said to roam the earth. During the seventh lunar month or the Hungry Ghost Festival, most people still get a bit superstitious. We're told not to step on ashes, kick (or worse, eat) the plates of food, tread on joss sticks, swim at night... the list goes on. Flout these rules and you might end up sick, struck by bad luck or even possessed by a hungry and angry spirit.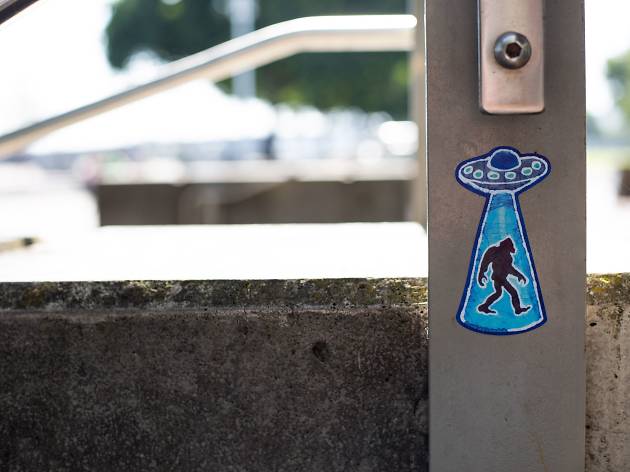 Photo: Darren Halstead/Unsplash
Forget Yeti and Bigfoot, we've got one of our own. The Bukit Timah Monkey Man is so famous, he has his own Wikipedia page. There have been various sightings of this creature and accounts go all the way back. From Japanese soldiers in WWII to grainy videos in more recent times, the description witnesses have given are always the same. Reports have cited the Bukit Timah Monkey Man is upright-walking, monkey-face but human-like all at once. Intriguing.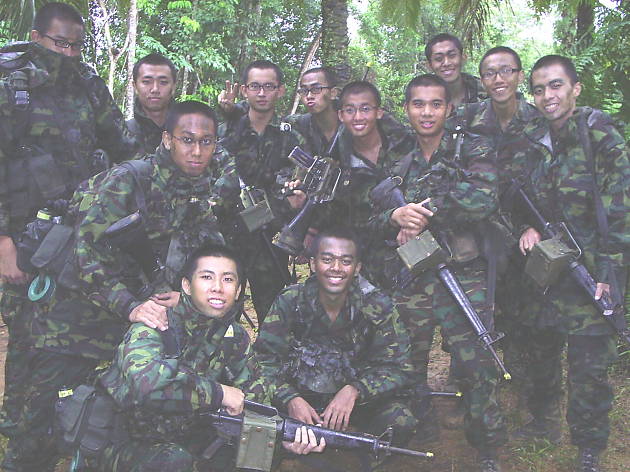 Flickr
Whether you served in National Service or not, the tale of the young recruit of the Charlie Company who went missing is so viral that you'll most likely have heard several versions in your lifetime. We'll stick to the most popular version yet which is one of the recruits who went missing in a routine march around Pulau Tekong. After a massive search, the boy's body was found the next day.
A post-mortem showed that the recruit had seemingly died of stomach rupture due to his body's high temperature. After the incident many recruits reported having seen his ghost, sometimes causing mischief. Apparently the hauntings got so bad that they had to build a third door in his bunk so his spirit could find a 'way out'.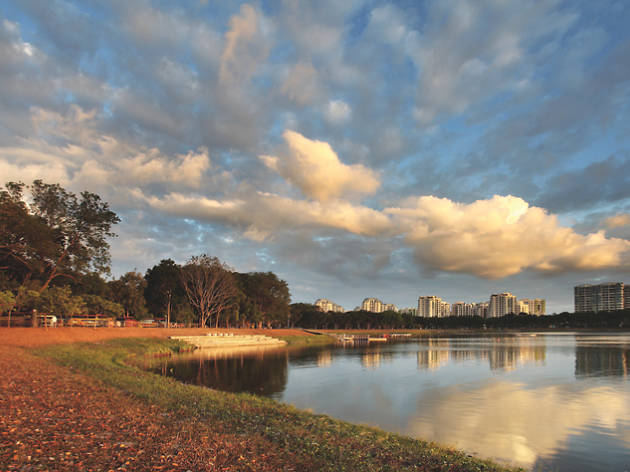 Photo: Allan Jarina
Beware of Bedok Reservoir
How'd it get it's title of the Suicide Reservoir? It's quite literal, really. There was a period of time where suicides were rampant and there was a happening almost every few weeks. Rumour has it that the reservoir is full of water spirits that lure unsuspecting victims into the water.
Perhaps the most chiiling incident was when a mother was found dead with her young son. The scary bit? She was decked all in red – the colours you need to come back to haunt the living or seek revenge. Fancy a jog now?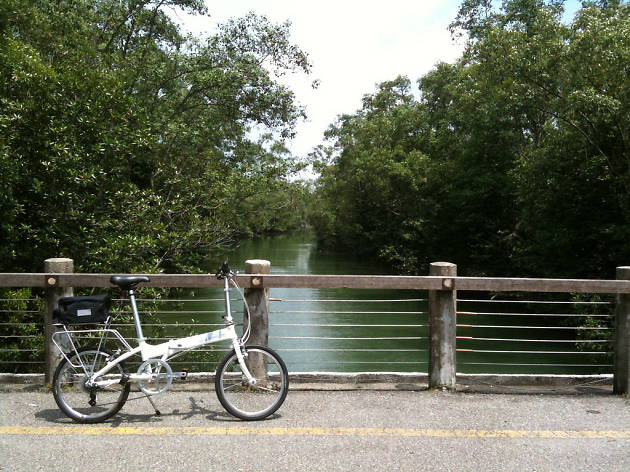 chinnian/Flickr
Pontianak(s) of Pasir Ris
Pasir Ris Park is famous for being a hotspot for paranormal activities. What might you encounter here? The iconic female ghost, the pontianak. In fact, it's not just a particular one, it's been said that several of them haunt the area.
Down by the beach, where the trees grow a bit thicker and are spaced closer together is apparently where they 'hang out'. Be alert if you happen to be passing through the area late night and suddenly hear the rustling of leaves even if there's no wind. A strong floral aroma fills the air, you pick up the sound of female laughter... best if you run the heck out of there.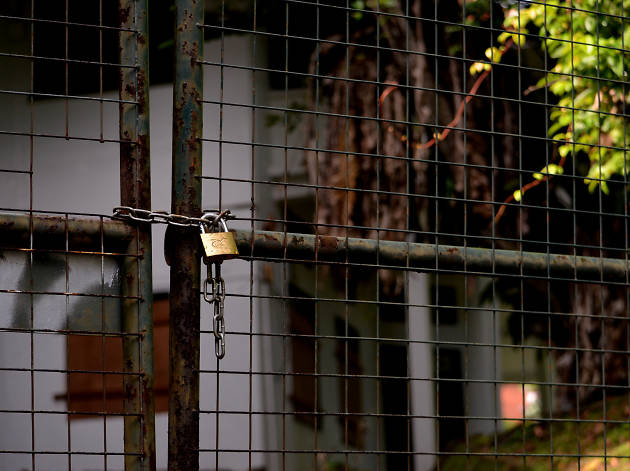 Gramicidin/Flickr
Along Pasir Ris, among the new developments in the Loyang area near the beach, you'll notice a house that stands out for not being tall, modern or very developed. You'll recognise it for having two stone lions that guard the front of the house. The Red House, as it is called, is famously haunted, along with other 'coloured' houses in Singapore (Green and White).
To enter the house, it is said that you have to appease the 'guardians' of the house – the lions. People usually stick a couple of cigarettes in the jaw of the lions, how long it takes to finish burning is apparently how long you have to explore the house before something spooky happens or even tries to harm you. According to some people who have had explored the place, a child ghost haunts the place and though it's not particularly a violent one, it can get playful. These days, the house is now operating as a preschool centre for children. Looks like someone's not lonely anymore.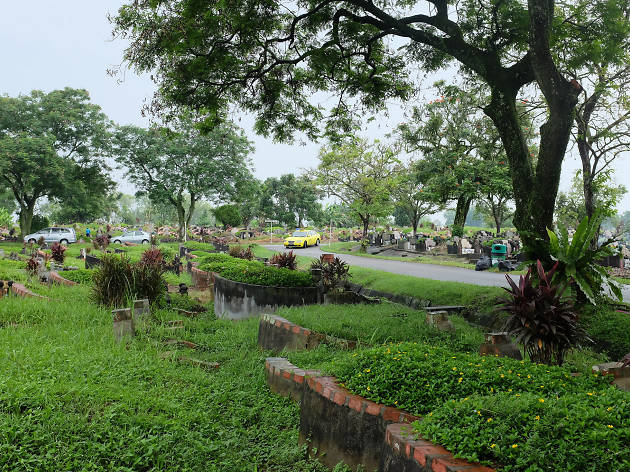 jnzl/Flickr
An urban legend that is famous with taxi drivers is the mysterious pick up in the middle of the night and requesting to be sent to Lim Chu Kang Cemetery or Kranji. Upon reaching their destination, they'll sometimes get paid with dried leaves, hell money, or even better yet, the passenger disappears from the cab, leaving the driver stranded in the middle of a cemetery (sans payment).
There are also stories of how people have been making money selling salt in the cemetery to spirits. It's not as easy as it sounds though and there many rules in place because things get awry in a second. Interesting business prospect, but we'll pass for now.
Best selling Time Out Offers