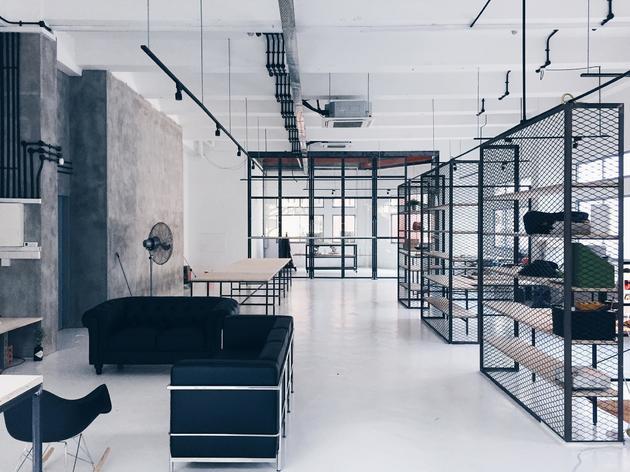 1/2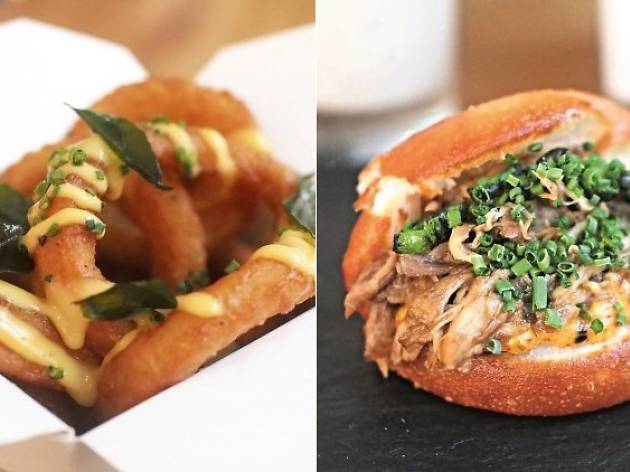 2/2
All-in-one grill, bar and workspace
Nothing kills the anticipation for a great night out like being ignored by the bartender. Especially one who was busy showing off his cocktail-shaking moves to a pair of giggling gals on the far end of the bar. Not an encouraging introduction to The Refinery.
The hip three-in-one concept sits at the end of a row of industrial offices. There's a restaurant specialising in skewered meats on the ground floor, our dimly lit bar on the second, and a studio rented out to designers on the third. It was buzzing on a Wednesday night, filled with enthusiastic late-20-somethings attacking platters of skewered meats.
Fifteen minutes of bottle-wanking later, our drinks – a Southside of gin, lemon juice and mint ($18) and a Bourbon Breakfast ($18) of Wild Turkey, lemon juice and maple – arrived in small yet barely filled chilled goblets. Both tasted weak; watered down, perhaps, from all that vigorous shaking.
But our good mood was restored once we made our way down to the dining room. Here, some pretty imaginative cooking is served by a team of young chefs, one of whom used to work with Willin Low at Wild Rocket. Low's mod Sin sensibilities are evident in The Refinery's menu. It was hard not to admire a bowl of lush tofu lounging on a fragrant purée of century eggs and finished with chicken floss and tobiko ($6). Every mouthful was a mélange of sensational flavours and textures. The salmon carpaccio ($12) – with accompaniments of shredded radish, yuzu, sesame oil, pickled cucumber, orange roe and lime zest – had us convinced we were eating a very good yu sheng. A paper bag filled with crisply breaded sea-salty oysters ($12) was demolished, as was a bowl of mee pok ($6), its umami glory lifted by a bijou quail egg and pillowy-soft pulled char siew.
Not all the experimentation was successful. Onion rings ($8) draped with a salted egg yolk custard sauce had the potential to be devastatingly good if only the batter was crisper and the creamy custard was served on the side instead of being thinly drizzled over the loops. And roasted pork ($8), fragrant with five-spice fermented bean sauce, lost points for its soft crackling.
That said, this is a restaurant that's barely three months old, run by enthusiastic restaurateurs. Despite the low points, there's incredible promise here. Its hipster aspirations are such fun to watch even if, sometimes, you're being ignored.
Update, Feb 24 2015: The Refinery has informed Time Out Singapore that the bartender mentioned in this review has been replaced by Singaporean bartender with Thai roots, Andreas Wichitwathakan.
Venue name:
The Refinery
Contact:
Address:
#01-02
115 King George's Avenue
Singapore
208561

Do you own this business?