10 things that trended in Singapore in 2017
What made Singapore cool in 2017? We list our top 10 favourite moments and events from this year
1
Photo: Alvin Ho
We've been blessed with big acts this year – Coldplay, Ed Sheeran and Guns N' Roses, just to name a few. To bask in the presence of these superstars, many camped out online during 2017 and others physically slept at the box office for first dibs.
2
The hype that surrounded McDonald's recreation of one of Singapore's most iconic dishes was real – the nasi lemak burger sold out in July before it was brought back in August for a second (longer) run due to overwhelming demand.
3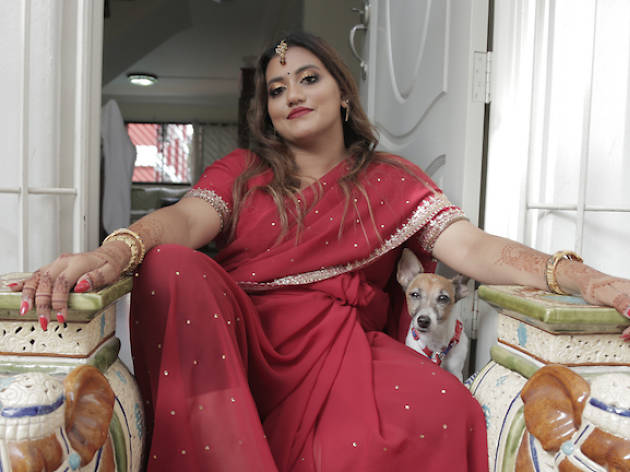 By now, you must've watched at least one of Preetipls' satire videos. If not, it's time to #getwoke. Real name Preeti Nair, this anti-influencer influencer skyrocketed to internet fame with her viral parody video playing 'fashion polis' on Orchard Road and has since landed herself a radio gig on 98.7FM. Not bad at all.
4
Hands up if you've got (or know someone who has) an #ootd at Yayoi Kusama's Life Is The Heart Of A Rainbow exhibition at the National Gallery Singapore – need we say more?
5
In May, bubble tea lovers may have shed a tear or two over the closing of popular bubble tea chain Gong Cha, which rebranded as LiHo. But worry not – everything's shortlived as Gong Cha returns with an outlet at Paya Lebar and a second one at Takashimaya. There are rumours there'll be new openings at National University of Singapore Town and Westgate mall.
6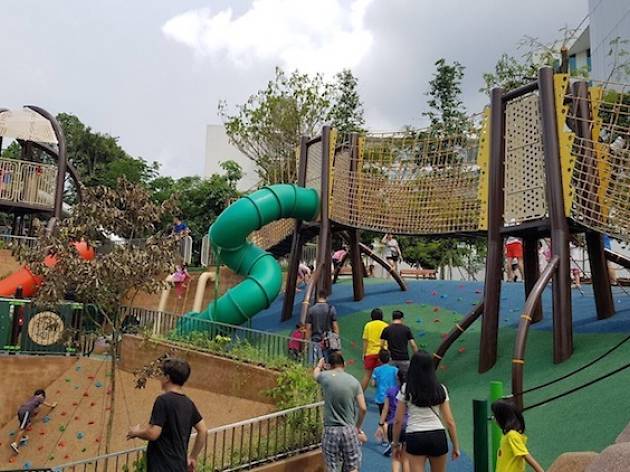 You'd be hard-pressed to find a cooler public playground than the one that opened at Admiralty Park this year. There are 26 slides that cater to all ages (yes, even adults!), including Singapore's longest and tallest tube slide in a public park at 23m long and 9m high.
7
It was the end of an era when the iconic nightclub Zouk shut its doors at 17 Jiak Kim Street after 25 long years last December. Since the beginning of the year, we've since been fighting homesickness and adjusting to Zouk's new dig at Clarke Quay.
8
We're cheating a little with this one since queuing will probably never go out of trend here. But we've seen some massively insane lines this year for the Louis Vuitton X Supreme collaboration in July and the iPhone X launch in November – both of which were sights to behold.
9
This is one to tell future generations: we got our first female leader, President Halimah Yacob, in this year's Presidential Election, which was reserved for the Malay community. Go girl!
10
Singapore edged out Germany to become the 'most powerful' passport in the world, with a visa-free score of 159. With a Singapore passport in hand, the only thing that's stopping you from seeing the world is, sadly, your bank account.
More to explore