UNTAME: Rebooting Our World
1/4
Photograph: Science Centre Singapore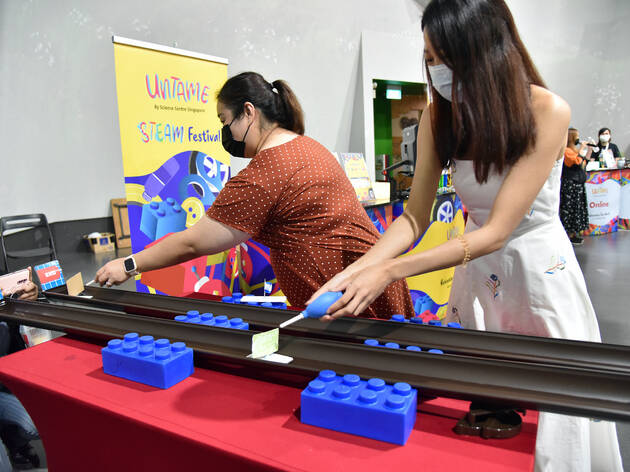 2/4
Photograph: Science Centre Singapore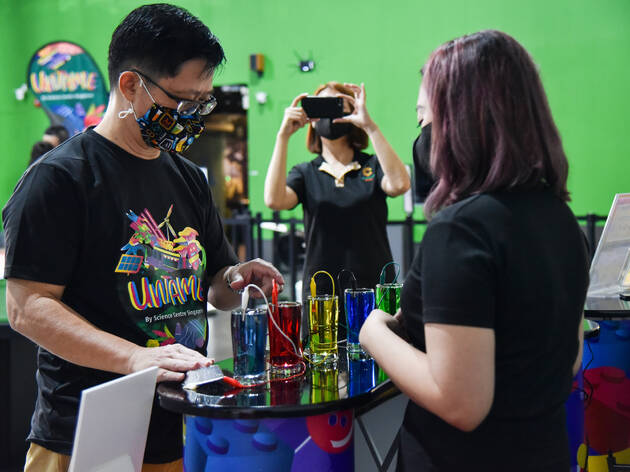 3/4
Photograph: Science Centre Singapore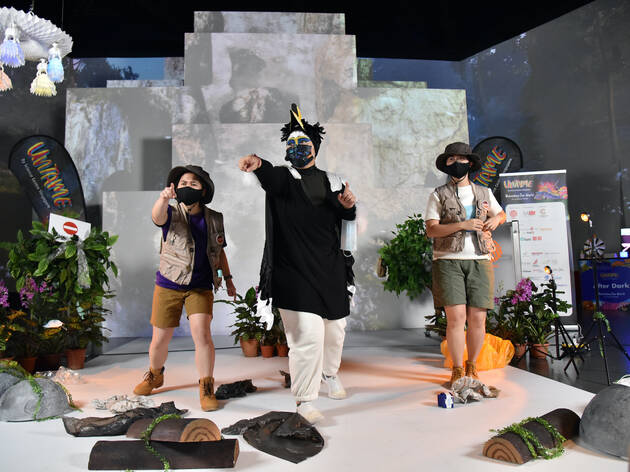 4/4
Photograph: Science Centre Singapore
Time Out says
If there's one thing that the pandemic has brought to light, it's the need for us to build a more sustainable future. STEAM education – consisting of science, technology, engineering, arts and mathematics – are increasingly seen as essential subjects to help kids of today master the challenges of tomorrow. If that sounds a little dull, then Science Centre Singapore is back with UNTAME, a 3-month-long festival that aims to bring STEAM topics alive through engaging games, activities, exhibitions and tours in both physical and digital formats.
Running from now till December 5, UNTAME: Rebooting the World takes inspiration from the reset that the pandemic has triggered. The first phase, UNTAME STEAM Festival, brings together a slew of educational and sensorial activities for children to explore ways to build a more sustainable future. Expect trips to intertidal zones, art and craft workshops, fun programming activities and more at this onsite festival.
For those who prefer online activities, tune in to UNTAME Online from October 29 to December 5. Enter a dystopian digital world, ruined by mankind's unsustainable practices. Form the perfect duo with your child as your embark on a series of missions across six habitats to restore the environment – picking up lifelong habits about conscious consumption along the way.
UNTAME Day takes you to Singapore Science Centre – and it actually takes place over a week. Running from November 20 to 28, this phase includes 10 fun hands-on activities and a Farmer's Market. Participate in sustainability-themed activities to turn trash into treasure, or contribute to the Centre's CAPtivate – a project to form Singapore's largest bottle cap wall mural.
Finally, UNTAME is reaching out to all night explorers with After Dark. The Centre will be extending its opening hours to 10.30pm from December 3 to 5 only, so you can experience some of its most iconic installations – think Phobia2: The Science of Fear, and more – come to life after dark. There will also be a special Dazzling Light Installation, a project done in collaboration with Very Small Exhibition, that will mesmerise with its riot of lights and colours.
There's no time like now to get your children dreaming about a better future, and to get them excited about STEAM subjects. For the full list of exciting events, visit science.edu.sg.
Details
Dates And Times
Best selling Time Out Offers