Heads up! We're working hard to be accurate – but these are unusual times, so please always check before heading out.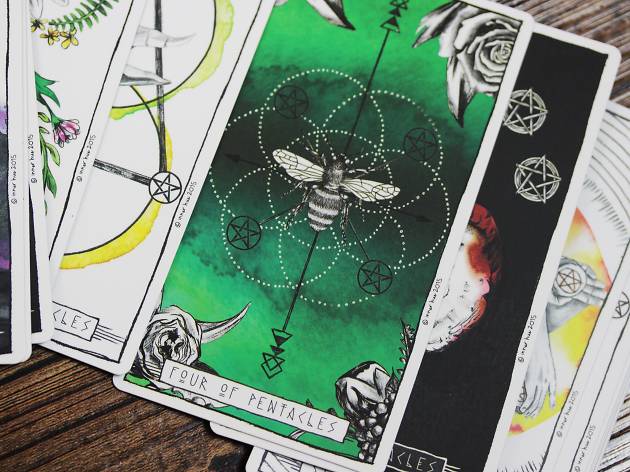 Where to get your fortune told in Singapore
We visit a Tarot reader, aura reader, a bazi and feng shui expert, an 'astro-palmist' and an astrologer to find out what fate has in store for us
Yeah sure, fortune telling all sounds very hocus-pocus. But you'd be lying if you said you aren't just a little curious about what the future might bring. From feng shui masters to Tarot readers to 'astro-palmists', the fortune tellers here come from as many backgrounds as there are cultures in Singapore.
Curious, we suspended our disbelief, put our fates on the line and visited some spiritual professionals to find out more about our sordid – or splendid – lives. As they say, don't knock it 'til you've tried it. Won't lie, we were pleasantly surprised by how it turned out!
RECOMMENDED: 10 local myths and superstitions every Singaporean should know and the best supernatural trails in Singapore
Where else to get your fortune read
It's not just for aesthetic purposes – Employees Only does palm readings, too. The lit 'psychic' neon sign that sits by the bar's window doesn't go unnoticed for bar hoppers, inviting drinkers to pop in for a cheeky palm reading session. The bar has an on-site mentalist, doubling as a tarot card and palm reader, whose business is open as soon as the curtains draw.
After having your fortune read, squeeze through the mingling crowd to the back of Employee's Only for a table. Like the original New York cocktail institution of the same name, this local off-shoot is a favourite among F&B folks to gather and unwind.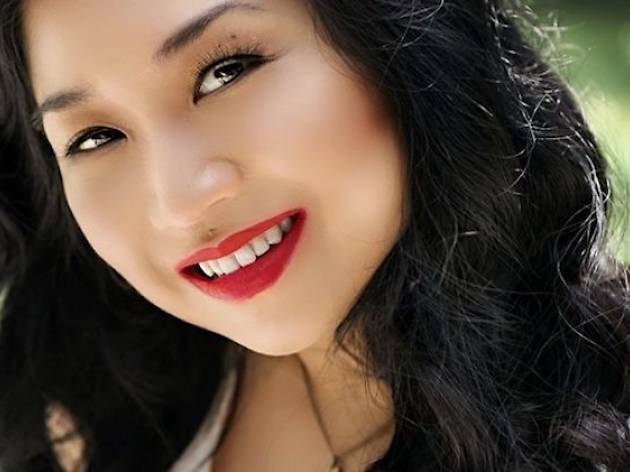 Talk about auras, this is one reader who exudes good vibes the minute you meet her. Described as a natural-born spirit channel, psychic medium, and a tarot, angel and oracle card reader, Kelly Tan uses her gift to heal and guide seekers who are stuck at their lives' crossroads. She channels angelic and goddess energies, as well as applying her skills as a certified Neuro-linguistic Programming practitioner to help facilitate each session which taps into the seeker's growth and healing ($210 for an hour's session, extensions at $4 per minute).
Alternatively, she conducts oracle, angel and tarot card consultations to connect her seekers with the spirits. If you're unfamiliar with card readings, here's the gist: you select the cards you feel strongly about, and the selected cards will reveal messages and pictures that are interpreted to answer your life questions – past, present and future. Kelly charges $150 for phone and in-person consultations for $150. Can't do either? Email consultations start from $40 per question with a minimum of three. Kelly is also known to follow up with her clients post-reading, so rest assured she'll do everything in her power to help.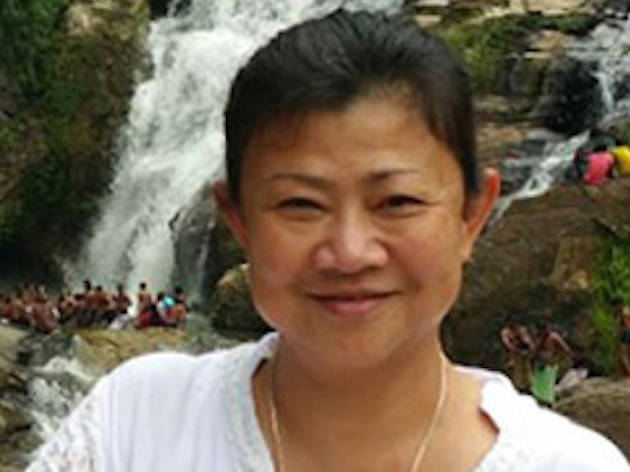 It's not just looking into the future à la That's So Raven, Gypsee Jenny's skills include sensing things beyond the physical. Being psychic is nothing new to Jenny who experienced her "gift from the Divine" at a young age. As she explores and becomes accustomed to her abilities, she uses her psychic reading to heal seekers in need of physical, mental and emotional help. She also uses crystals and energy healing to enhance the process.
Each psychic reading session sees her connecting with the vibrational energy of the subject as well as a unique palm reading technique to better understand the situation. Through Jenny's readings, she has elevated the understanding of her seekers' lives, as well as help them resolve their troubles further. Still not convinced? Book Jenny for a session at $220, and see where it leads.
Located on Pearl's Hill Terrace, The Metaphysics Alliance was founded by Angeline Kim-Kyna Tan Homberge, a grand reiki master, psychic, medium, healer, spiritual practitioner and Yoga Alliance-certified yoga teacher. She's also been certified by the American Federation of Certified Psychics and Mediums.
The multi-disciplinary holistic centre combines decades of experience and the best of Eastern and Western metaphysical approaches to offer clients a gamut of consultations, courses, workshops, therapy sessions, and metaphysical products to help clients achieve their highest potential and soul purpose.
Photo: Lynda Woolf
World famous psychic and clairvoyant Lynda Woolf is as high profile as they come. Formerly from the United States, Lynda has worked with the FBI, Police Departments, and has been featured on TV programmes such as Unsolved Mysteries. She's found a home in Singapore and has set up shop in Shelford Road. She's also available for consultations online, and her sessions start from $125 for 30 minutes, $175 for 45 minutes, and $245 for 60 minutes.