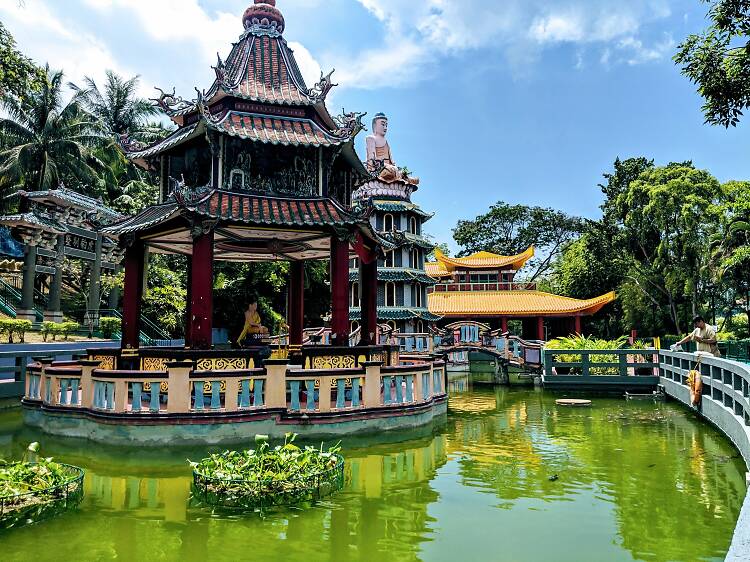 The history of Haw Par Villa
Built in 1937 as the Tiger Balm Garden, this quirky cultural park is definitely one of the more offbeat things to see in an otherwise polished and structured Singapore. The park is the brainchild of mega-developer Aw Boon Haw as a way to introduce the cultures he grew up with.
All around the park, you'll see gaudy and garish statues depicting scenes, stories and morals from Taoism, Buddhism and also Chinese beliefs. You'll also see why this place used to be the place parents brought their mischievous kids to scare them silly or shock them.