Zedtown Asia: Battle of Singapore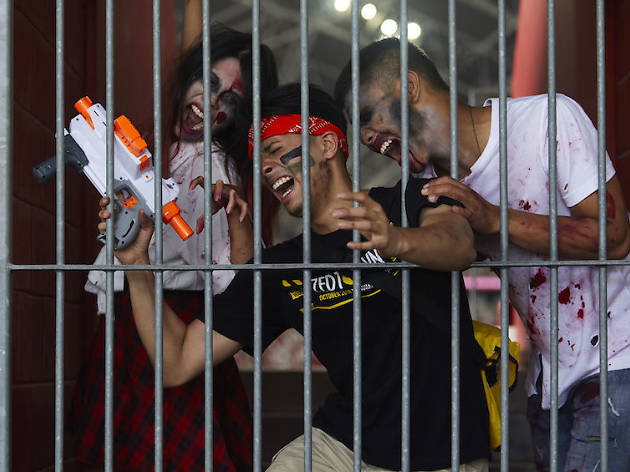 1/2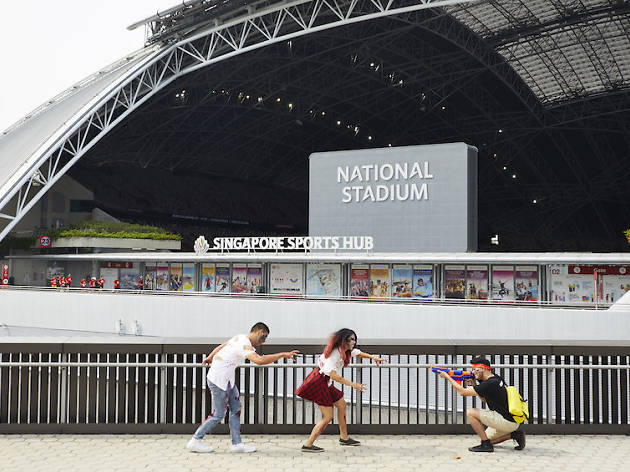 2/2
Time Out says
If the video game Left 4 Dead, film Zombieland and TV series The Walking Dead have prepped you on defeating the undead, then sign up for Asia's first-ever zombie survival game and kick some butt IRL. This Halloween weekend, the National Stadium is turning into a post-apocalyptic Nerf battleground where you can battle against other 'survivors' and 'zombie-fied' players, and track your progress in real-time.
Stretch your muscles, armed yourself with a Nerf blaster and dog tag (your life), join one of the three colour factions – red, blue or gold – and take on the challenges in each faction notified to you via the Zedtown App on your phone – all without getting bitten (or tagged) by the zombies.
Since 2012, the immersive survivor-versus-zombie game experience has been making waves across Australia and America in multiple sell-out sessions. Their last game in Australia saw a whopping 1,300 survivors taking on the living dead at an apocalyptic twin-stadium scenario at the Sydney Football Stadium and Sydney Cricket Ground complex.
Now, gather your friends and do like Shaun of the Dead – or Dawn of the Dead. Individual Survivor ticket starts from $60, while a group of four starts from $54 each. Receive a complimentary NERF N-Strike Elite Jolt Blaster when you purchase a Survivor ticket with the promo code 'ZTSGNERF'. Let's take the zombies down.
Details
Users say