Adventures in Perth
Don't buy into the myth that Perth is boring. We point you towards the coolest outdoor activities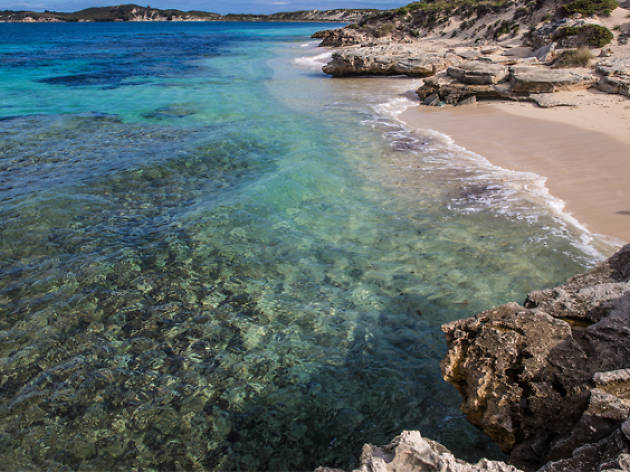 It's summer in Australia, and that can only mean one thing: spending time amid nature. So we've mapped out a plan for you to experience the best beaches, islands and parks in Perth – all you need are your explorer goggles and a keen sense of adventure.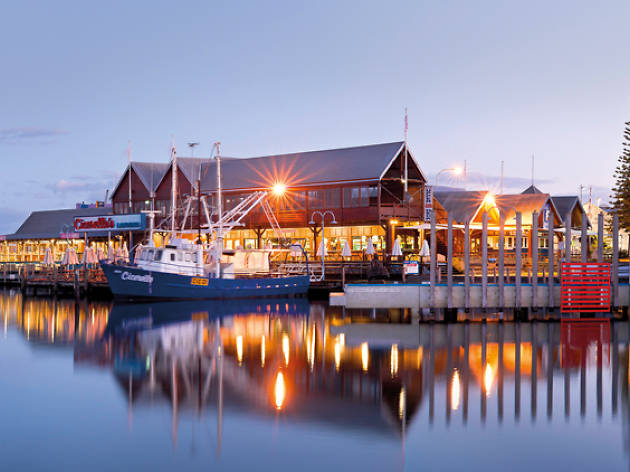 Instagram your heart out
A visit to Perth isn't complete without wading into crystal-clear waters and wiggling your toes in the sand.
Popular seaside destinations near the city centre include Cottesloe Beach and Scarborough Beach, where you can take in panoramic views while dining at the rows of restaurants. Or pop by Hillarys Boat Harbour to browse through quirky shops, visit the aquarium and stroll down the boardwalk as the sun sets.
Kings Park and Botanic Garden is your go-to for picnics and bird's-eye views of the CBD, and the port city of Fremantle offers a quaint weekend farmers' market and beachfront fish and chips joints.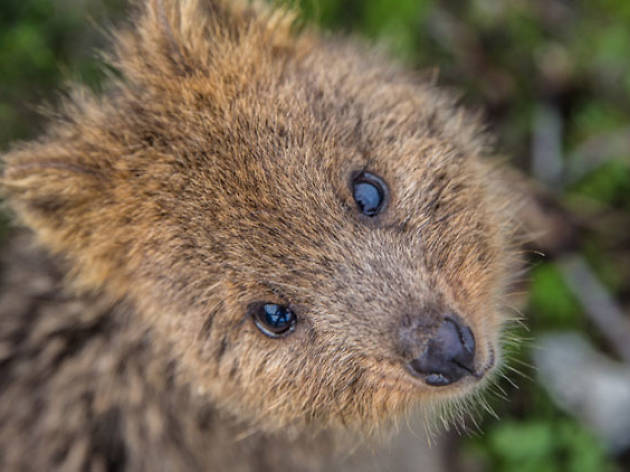 Meet cuddly quokkas
#Quokkaselfies are all the rage this year (just google it). These furry marsupials look like the happiest creatures on Earth, and they're incredibly tame and friendly.
Mainly found on Rottnest Island, a short ferry ride from Fremantle or Hillarys Boat Harbour, the smiley critters freely roam the area, so don't be taken aback when you encounter one peering at you as it nibbles on a leaf. Besides snapping photos of them, you can also sign up for walking tours, biking trails, family-friendly games and water sports.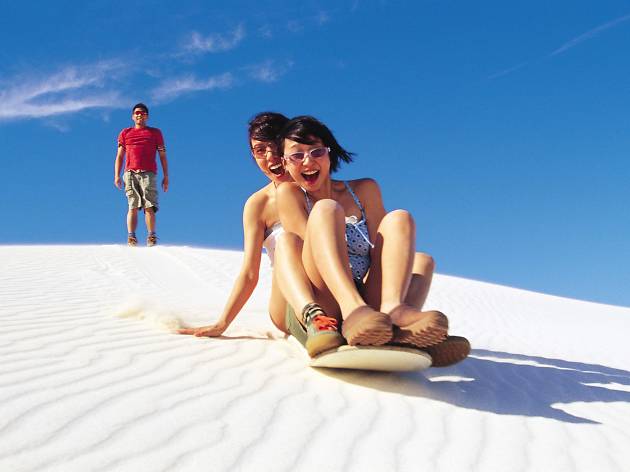 Slide down sand dunes
So you've conquered surfing on water and snow. Next stop: sand. The Lancelin Sand Dunes, a 3-hour drive from Perth, are a sight to behold, with meringue-like peaks of white sand that extend into infinity.
You grab a board from a nearby shop, trek up the slope, and make like a kid at a playground. Don't forget to pack your sunnies.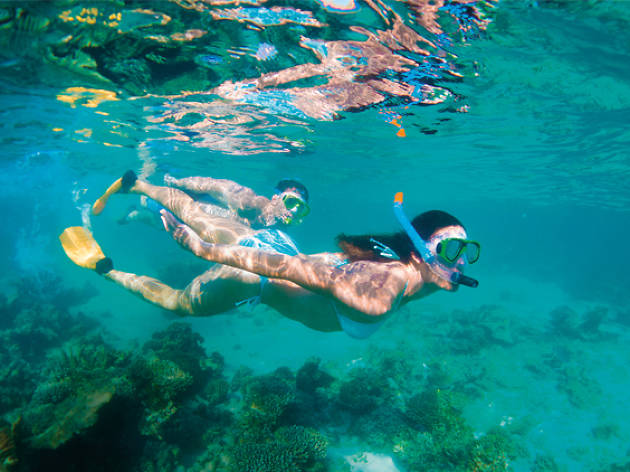 Explore marine playgrounds
If the idea of swimming among shipwrecks and hanging out with sea creatures gets you pumped, pay a visit to the Shoalwater Islands Marine Park. Made up of limestone islands and sandy bays, the sanctuary is home to an array of marine life, such as corals, bottlenose dolphins and sea lions.
Another spot further afield, in Exmouth, is Turquoise Bay, a beach in Cape Range National Park that sits by Ningaloo Reef. It's an idyllic, picturesque snorkel site that's rich in biodiversity, from corals to schools of fish.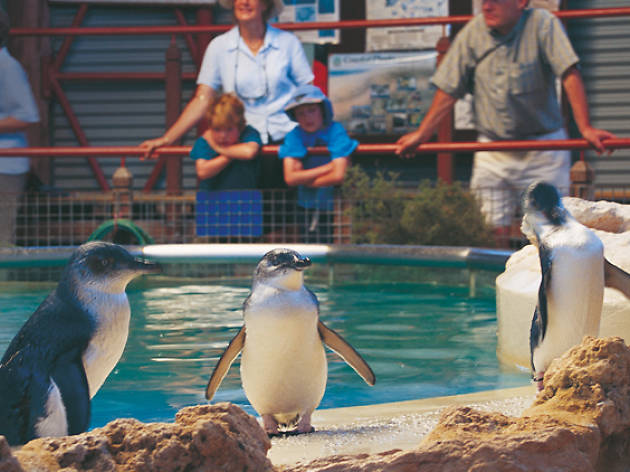 Get personal with penguins
Hop on a quick ferry across Shoalwater Bay to frolic among Little Penguins (that's really the name of the species) on Penguin Island. These wild creatures – they're the smallest penguins in the world – are shy and tend to stay out of your path, so drop by the Discovery Centre to watch feeding sessions and learn more about them from the rangers.
Three things to see in Swan Valley
A quick drive from Perth, the oldest wine region in the state features wildlife parks, art galleries, restaurants and, of course, a stellar selection of wineries. Here are our top picks.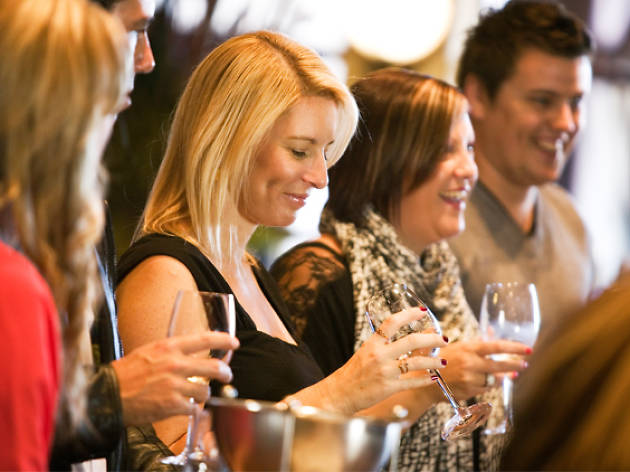 For wine (and food) tastings
With multiple wineries scattered throughout the Swan Valley area, it can be tough to decide which to check out. If you find yourself short on time, sign up for Speed Grazing at Taste Bud Tours Perth, where you'll pack in visits to places like Windarra Honey, Morish Nuts, Whistler's Chocolate Company, Windy Creek Estate Wines and Mondo Nougat in just half a day.
Otherwise, you can't go wrong with wine tastings or lunches at Houghton Wines, Sandalford Winery, Ugly Duckling Wines and Olive Farm Wines.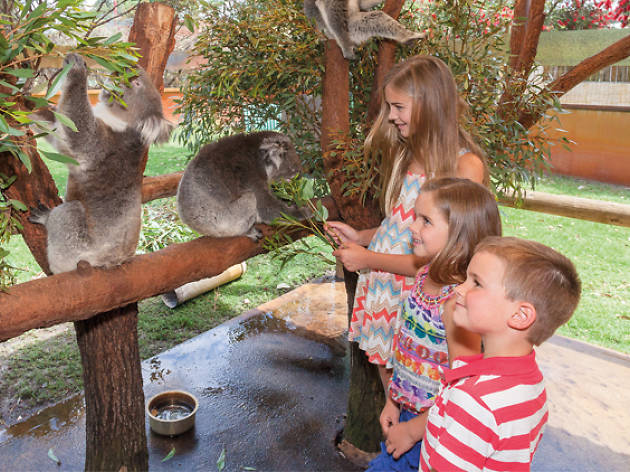 For animal adventures
Love Aussie animals? Caversham Wildlife Park holds the largest private collection of native wildlife in Western Australia, so you can expect koalas, kangaroos, emus and more.
For a peek into farm life, catch the Farm Show and watch sheep-shearing, cow-milking and lamb-feeding at work. If you've got the kids with you, take them to the Swan Valley Cuddly Animal Farm, where they can feed piglets, nurse ducklings, collect eggs, ride on ponies and pet rabbits.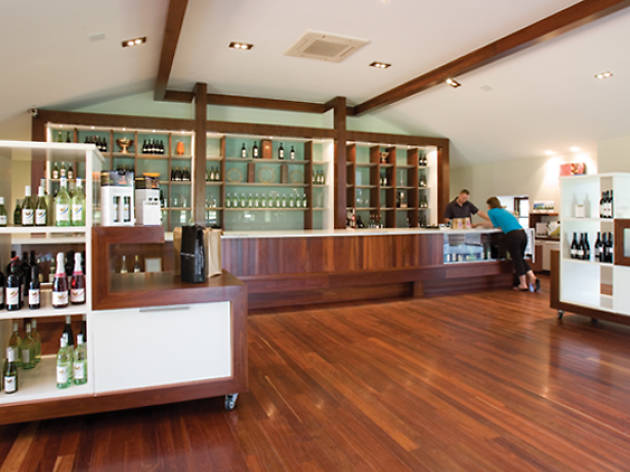 For art appreciation
One of the coolest spaces in Swan Valley is Taylor's Art and Coffee House, a rustic home-turned-café that offers great brekkie and lunch options. The family-run business features artworks, dresses and scarves by linocut print artist Jude Taylor in the adjoining gallery, while silversmith Beth Linton crafts bespoke jewellery and silverware in the studio next door.
And if you're into the local art scene, stop by Yonga Boodjah Aboriginal Art Gallery, Maalinup Aboriginal Gallery or the Monet Gallery of Fine Arts.