Best cheap eats in Georgetown
We know there's really just one big reason to make the hike up: the amazing food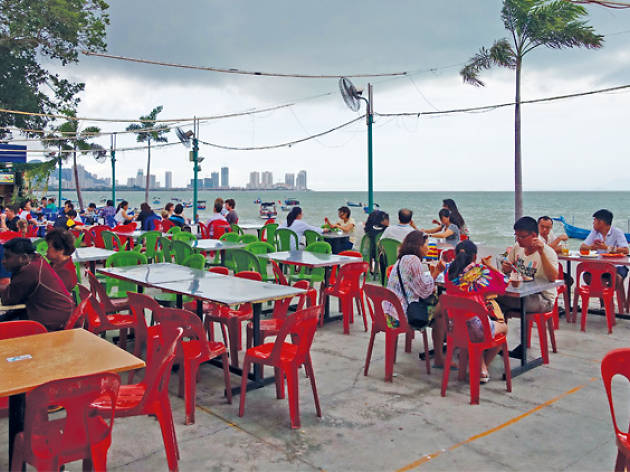 Northam Beach food court
This colourful seaside kopitiam has so many food stalls – selling satay, deep fried tofu, noodles of all sorts, Thai fare and Western food such as pizza and pies – that it's tough picking one. Our favourites include BBQ stingray, oyster omelette, seafood from the Chinese stall, and assam laksa (but of course). Also, live music begins around 9pm, so be ready for a noisy treat.
58 Jln Sultan Ahmad Shah. Mon & Wed-Sun 6-11pm.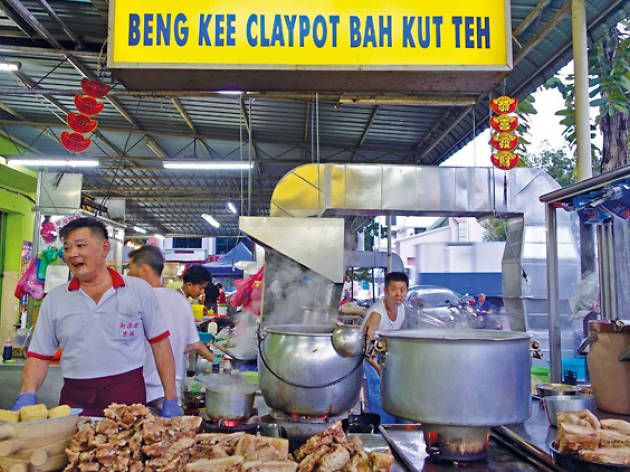 Old Greenhouse Restaurant
It's a true feat for a Hokkien mee stall to be able to stand out in Penang. The feature that makes Old Green distinctive is customisation. Bowls come with only the noodles, eggs, prawns and pork ribs, and diners can choose from a selection of roast pork, meat balls, braised egg, Chinese sausage, chicken feet, shrimps, pork intestines and pork skin to add. The place operates 'til the wee hours, making it perfect for supper.
223 Jln Burma. Mon-Sat 8pm-4am.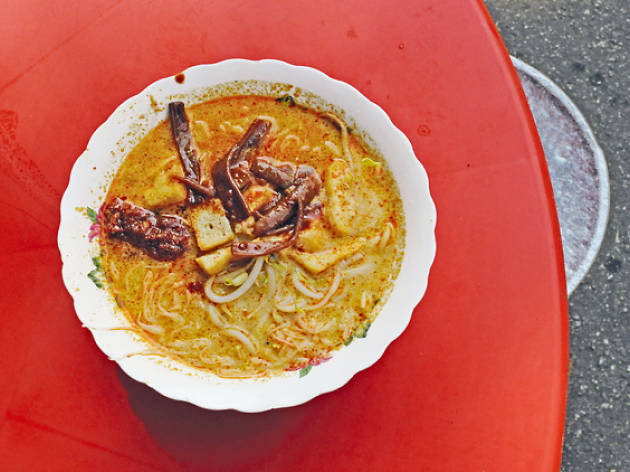 Sisters' Curry Mee
Run by two elderly Lee sisters, this stall comes highly recommended by locals for a bowl of curry mee. The sisters would take their seat on tiny stools and manage the crowd seamlessly with pots of noodles and condiments around them. Prepared over a charcoal stove, a bowl of this classic Chinese noodle dish is dressed with dried curry squid, pork blood cubes and tau pok on the spot. For an added kick, ask for a spoonful of homemade chilli paste.
Jln Paya Terubong. Daily 8am-1pm.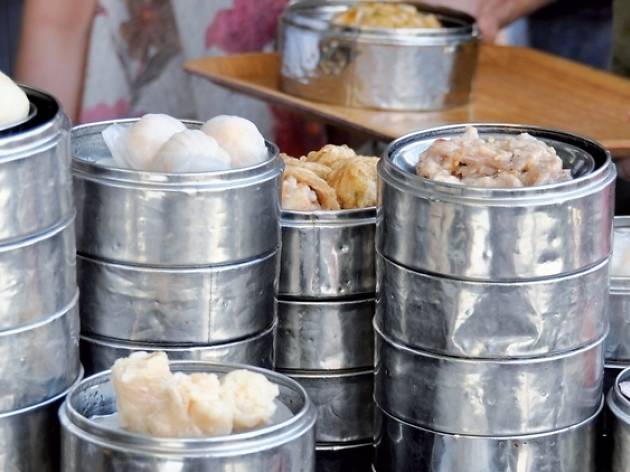 De Tai Tong Café
De Tai Tong is the place to visit for dim sum at its most classic. Push carts drift from table to table, piled high with little platters of dumplings, steamed buns and more choices that'll fill your empty stomach nicely. Chairs and tables are scattered about haphazardly, leaving just enough room for its customers to squeeze through. Besides dim sum, the sar hor fun (broad rice noodles fried and drenched in a thick eggy sauce) comes highly recommended.

45 Lebuh Cintra. Daily 6am-2.30pm & 5.30pm-11pm.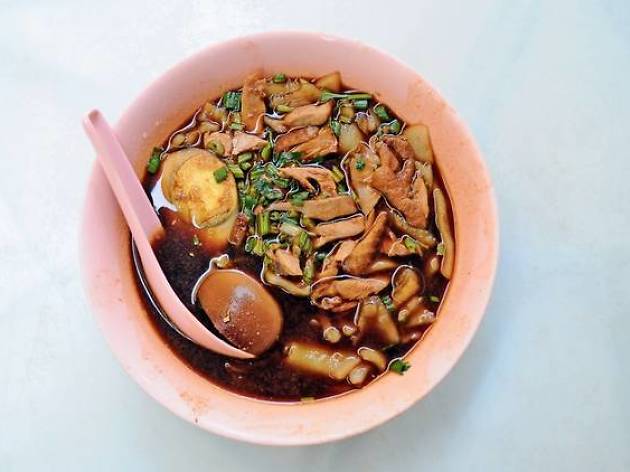 Kedai Makanan dan Minuman Satu Satu Tiga
Accidentally wandering into this humble eatery might be one of the best things that happened to us in Penang. Frequented by old-timers who enjoy sitting around and shooting the bull, this Chinese coffee shop is renowned for duck dishes – think duck rice, duck porridge and duck noodles. Get the duck kwey chap, hand-form dough and hard-boiled eggs topped with ridiculously tender duck slices and drenched in herbal essence. It's hard to believe that this bowlful of goodness only costs $1.60.

113 Lebuh Melayu. Mon-Sat 6.30am-3pm; Sun 11.30am-3pm