Club Med Bali
Nusa Dua's family-friendly escape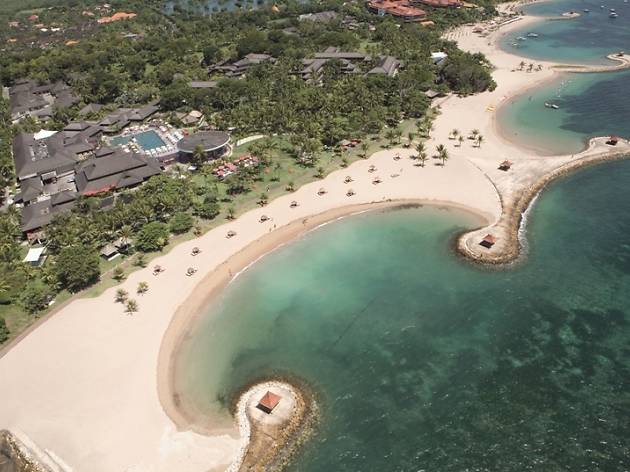 1/6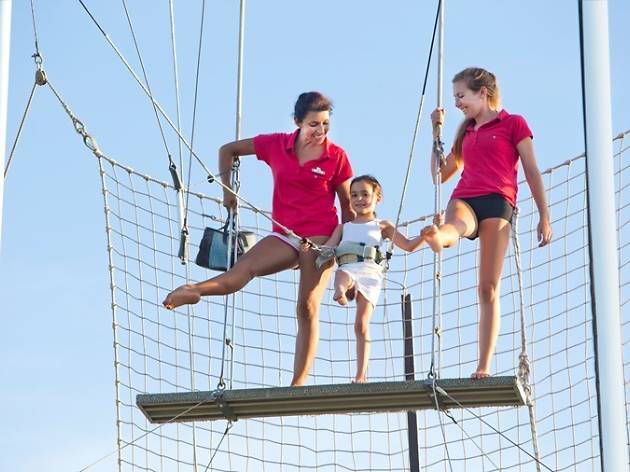 2/6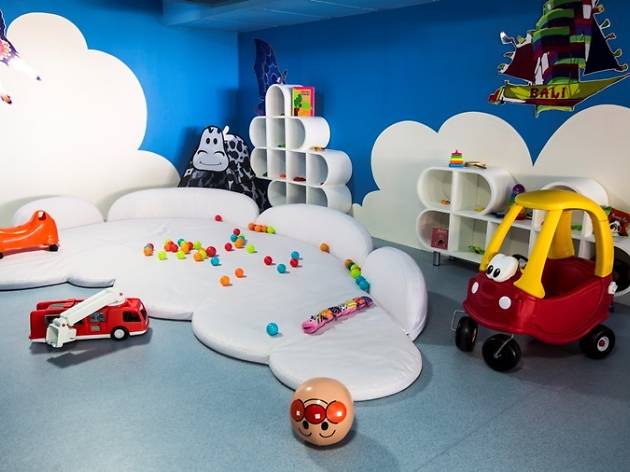 3/6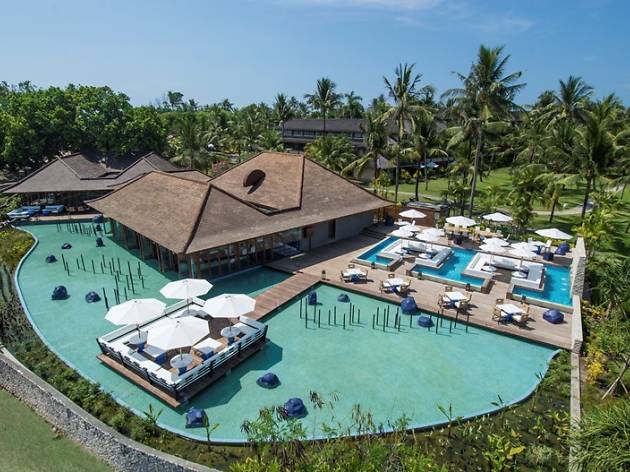 4/6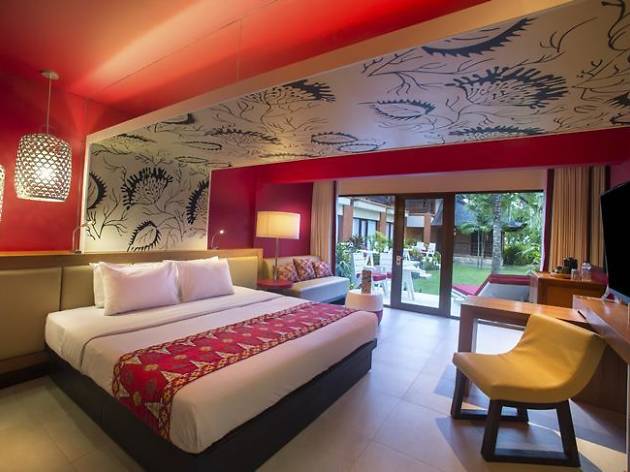 5/6
Renovated Deluxe Room with Terrace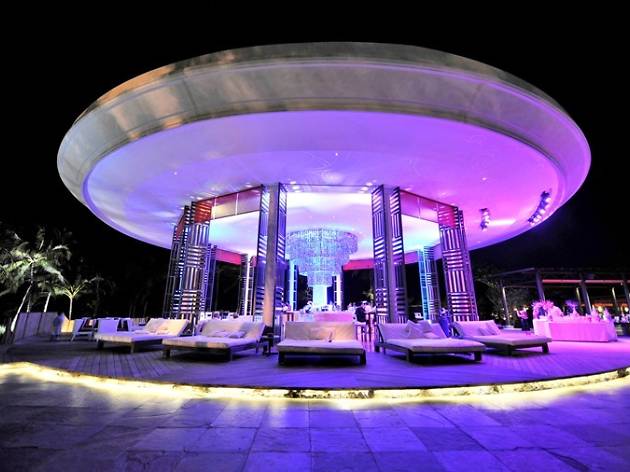 6/6
The world is upside-down, my knees are locked above me, and my trembling thighs are shrieking in protest. Is this what fighting for my life feels like? But I'm not, really, because a safety harness is wrapped 'round my waist, and I've just completed my first attempt at the flying trapeze as part of a Club Med Bali stay. Okay, perhaps I'm exaggerating. Because right after me, a kid is next in line.
The recently revamped Club Med Bali is part of the brand's move to cater to families with an all-inclusive myriad of activities. With almost 400 rooms spread over 14 hectares of Nusa Dua's white sands, the resort offers the likes of yoga, snorkelling, windsurfing, kayaking, archery and, yes, my sorry attempt at a trapeze act – the latter of which is open to kids four years and up, and the rest to those six and above. And a daily itinerary of performances, pursuits and parties for the little ones ensure they won't be spending all their time on iPads.
It starts with one of four supervised clubs for you to drop your kids off at. Four- to ten-yearolds should join Mini Club Med, where they can explore their interests whether they're budding MasterChef Juniors, Spider-Man wannabes or Van Gogh types. Teens from 11 to 17 have free rein – with supervision, of course – over their itineraries at the Junior Club. Even babies and toddlers can get in on the action: Club Med brings those four to 23 months old on outdoor walks, hones their motor skills and trains them on music appreciation, while tots from two to three years old can perform in the resort's evening shows or join the Mini Club Carnival.
Club Med Bali is also home to spaces that transform into glittering venues for energetic performances every night. Gather the Brady Bunch for the resort's signature Crazy Signs party (and pray your arms don't get in a twist), fall into the theatrics of the gravity-defying Cirque Sensations display, or heat things up with the Balinese fire-twirling show. Then adjourn to your room (from $576/night) and unwind in preparation for another swingin' day... on the trapeze. Or maybe not.
7 Lot 6, Nusa Dua, Bali 80361, Bali, Indonesia (1800 258 2633, www.clubmed.com.sg/bali)
Also check into
At the flashier southern end of Bali, you'll find the urban oasis of Seminyak, a town that spills over with hip restaurants, shops, bars and hotels. Adding to the district's ever-growing list of boutique hotels is Katamama. The brainchild of PTT Family is a 58-suite resort that lounges right by the powdersoft sands – but that's not the only reason why you should book a stay there.
Read more