Craft beer bars in Taipei
Three places to suck down some cold, crafty suds in the Taiwanese capital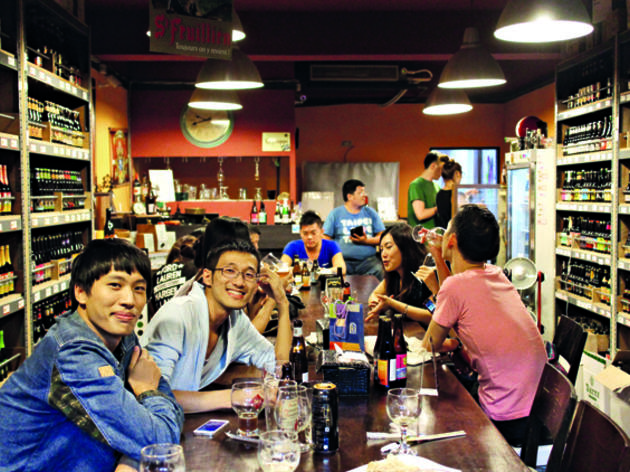 L'Apero
A tiny bottle shop with a disarmingly froufrou French name, L'Apero is somewhat of an insider's, locals-only spot that hasn't quite made it into the guidebooks. Just one long communal table is available by way of seating, which means you'll soon make friends with everyone you knock elbows with as you sip the bar's range of Belgian labels, rare Danish Mikkeller and To Øl beers, and a small American selection. To stave off the munchies, ask for the takeaway local food menus that'll deliver Taiwanese lu rou fan (stewed pork rice) and beef noodle soup to pair with your drink – we mentioned it was pretty local, didn't we?
200 Xing'an St, Songshan District (+886 2 2712 8825, lapero.com.tw). Mon-Sat 4-11pm.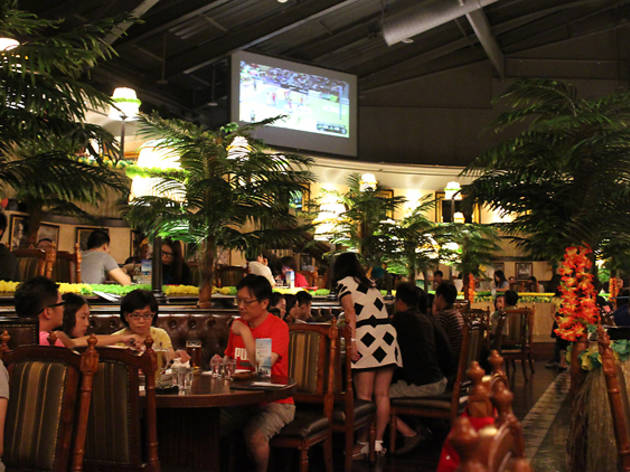 Le Ble D'Or
If we must be honest, it's pretty hard to see why Le Ble D'Or's three beers – its German lager, Taiwan longan honey lager and dark dunkel, brewed in the Sanchong District on the western outskirts of Taipei – have won any of the awards it boasts about. But don't let that deter you from visiting. Its Q Square restaurant hall is built like an arena, with stadium-high ceilings and tiers of banquettes to hold fried food platters that are a hit with the family crowd celebrating birthdays. A cute, older Filipino couple sing golden oldie tunes from a booth in the centre of it all.
Level 4 Q Mall, No. 1, Section 1, Cheng De Rd, Datong District (+886 2 7737 0909, lebledor.com). Sun-Thu noon-midnight, Fri & Sat noon-1am.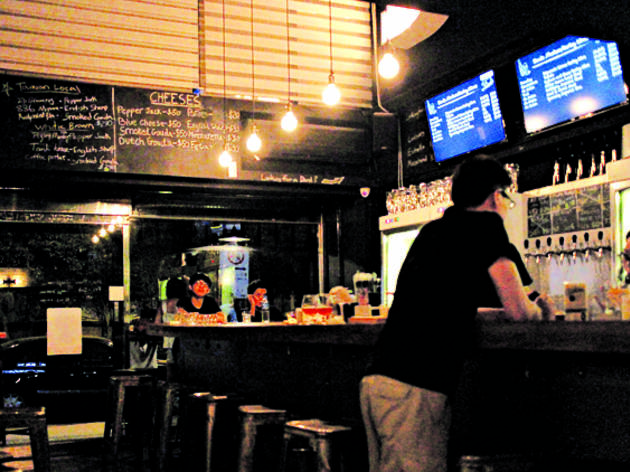 Beer & Cheese Social House
With American craft beer and imported cheeses on the menu, it's clear why this Da'an District bar draws a more expat, upmarket set. The taps feature a roster of American, Belgian and Danish drafts for the homesick, and notably, the first made-in-Taiwan craft beers by Redpoint Brewing. Brewed outside the city limits by American expats Spencer Jemelka and Doug Pierce, the Tai PA is a decently hoppy brew made with herbal Japanese Sorachi Ace and fruity American Cascade hops that makes sense of the East-meets-West narrative of the brewery.
No. 169, Section 2, Jianguo South Rd, Da'an District (+886 9 1654 9373, beerandcheese.com.tw). Mon-Thu 6pm-1am, Fri & Sat 6pm-3am, Sun noon-1am.