Five reasons to go to Vivid Sydney
Light installations, music events, family-friendly activities await at this visually stunning festival in Sydney, Australia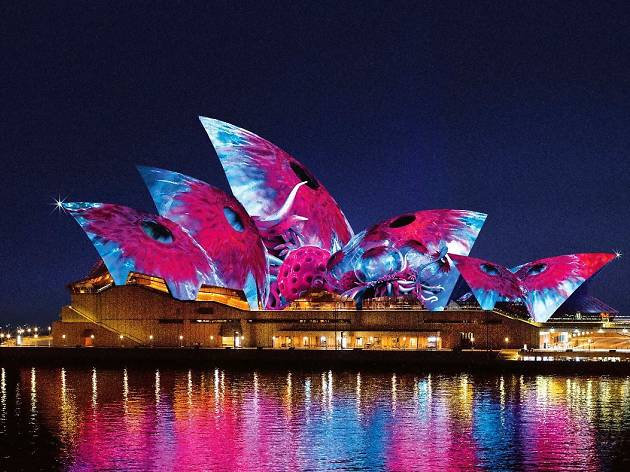 Come May 26, Sydney's harbour views and general good looks are about to get much better.
Vivid Sydney, the world's largest festival of light, music and ideas, takes over Sydney with a smorgasbord of 'light art' sculptures, grand projections, and music events. We're talking 65 large-scale lighting installations – all of which are free to see – and 250 music events, along with hundreds of talks and hands-on activities 'til Jun 17.
Think i Light Marina Bay, but even bigger and, as it's the beginning of winter in Australia, cooler.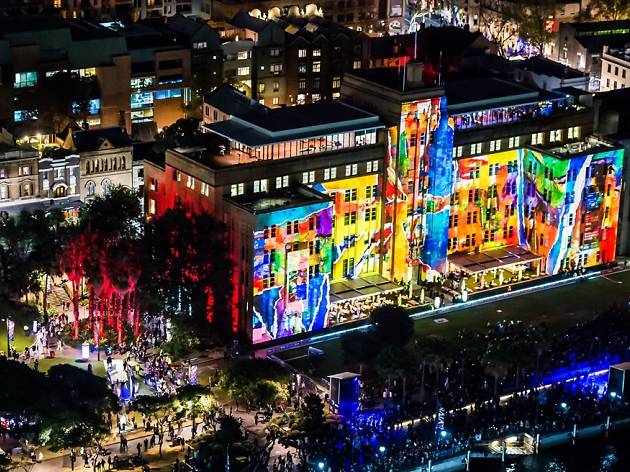 The famous Sydney harbour view becomes even more impressive as colourful sea, sky and land creatures, and plant life of an imaginary future are projected, along with breath-taking soundscapes, onto the iconic sails of the Sydney Opera House in Lighting of the Sails: Audio Creatures.
Art and light installations aren't just restricted to buildings. Plants, rock walls, tree canopies and trunks within the The Royal Botanic Garden Sydney form the organic canvases for 3D art and light sculptures such as the five watchful eyeballs scattered across the park in You Lookin' at Me? and bowing potted sunflowers in The Sunflowers.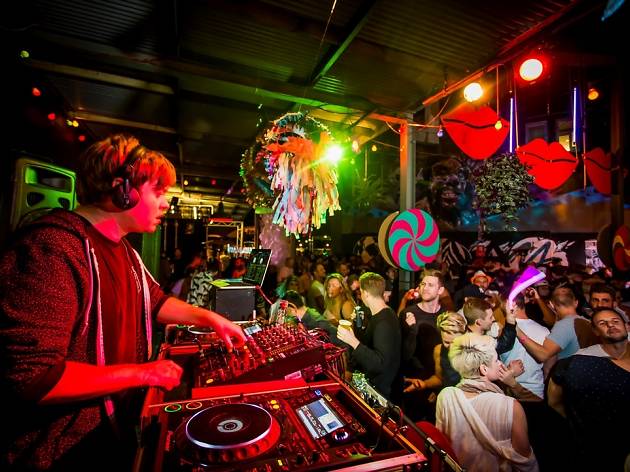 Photo: Anna Kucera
Get a glimpse into Sydney's arts and performance scene at Venue 505 in Surry Hills. This performance-led, artist-run live music venue sees a varied mix of artists such as The Strides - Instrumental Stylee with their reggae-infused hip hop beats and Project Collective Ska with their old-school Jamaican tunes gracing its stage. But one thing is for certain – you'll be guaranteed a groovy time.
If you prefer hitting the dancefloor, check in to Colourblast Full Moon Party. The main room features a line-up of electronic DJs such as Social Hooliganz, Tenzin and Ember while a silent disco battle takes place in the second room.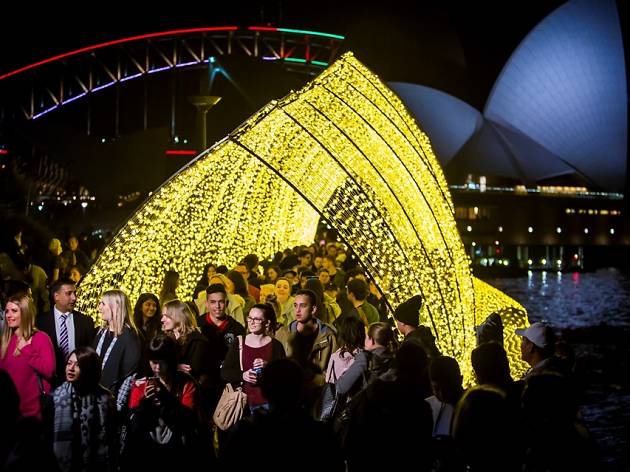 Photo: Anna Kucera
At Vivid Sydney, you can even pick up a skill or two. Join digital storytellers in a two-hour workshop at The Story of You: How Can Your Story Change the World?, where you'll discuss the power of storytelling.
Over at Game Changer: Oliver Stone, the Academy Award-winning director – he's the man behind Wall Street, Platoon and more – will talk about how he tackles controversial subjects and tell difficult stories.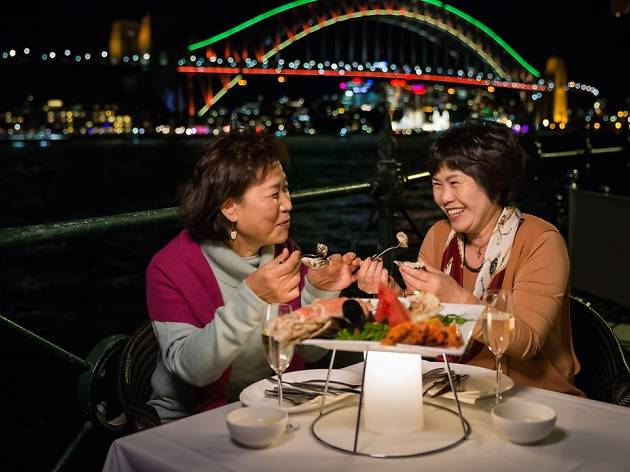 Photo: Daniel Boud
Treat yo'self at Australian chef Kylie Kwong's series of communal dinners, called Kylie's Table. Taking place every Tuesday, Wednesday and Thursday evening during Vivid Sydney, the chef herself will welcome guests and create a bespoke menu based on her restaurant Billy Kwong, its crowd-favourite dishes, and its mantra: 'celebration, collaboration, community'.
Be spoilt for choice at the new Barangaroo (South) precinct, home to over 30 restaurants, cafés and bars. Whether it's a purple haze sundae soft serve from Devon Café or glowing cocktails from Banksii's Belvedere light bar, there's something for everyone.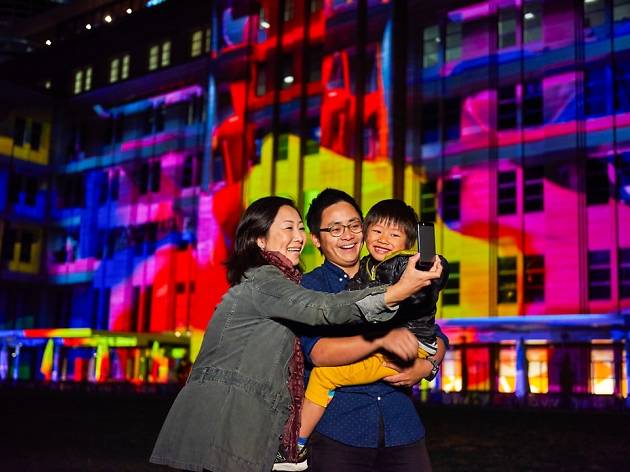 Photo: Tobias Rowles
Swing over to Dawes Point to catch Freedom of Movement, where interactive, larger-than-life set of swings combines motion with colour, light, sound and performance – yes, you can actually swing on them.
Active tykes will enjoy the Silent Disco Ice Skating Rink in Central Park, while older teens who like to tinker with robots and wearable technology will enjoy the hands-on master classes in 3D printing and robotics in Rhodes: Creative.
Lights go on earlier this year, at 6pm, so families can grab an early dinner and check out the installations before the crowd descends later in the night.