Five things to do on the Perhentian Islands
Explore the must-do activities on the constellation of islets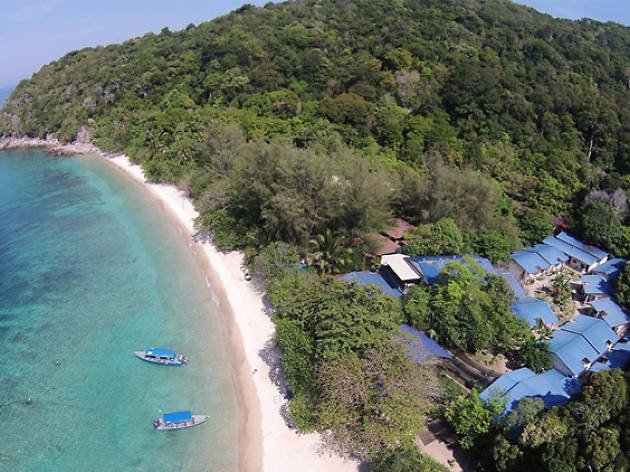 The crew at Bubbles specialise in muck diving, macro diving, and underwater photography but they also offer diving lessons. It offers PADI courses from DSD's up to Divemaster level as well as a few specialty courses. Bubbles also runs turtle and reef conservation projects that can stretch from one to four weeks. Participants will help release baby turtles, re-plant coral and gather data.
546A Jln Kubur Batu 8 Seberang Kastam, Kuala Besut.
Terengganu Marine Park
Established as a marine park in 1994, the islands off Terengganu are gazetted to conserve this remarkably beautiful spot. The park is made up of Redang Island as well as others in the Redang Archipelago, including Lima, Ekor Tebu and Pinang, Pulau Perhentian Besar and Kecil, and Pulau Tenggol, among others.
Fishing is prohibited in the park and visitors are asked to behave in an environmentally friendly manner. The crystal-clear waters offer perfect opportunities to explore beautiful reefs and see a plethora of marine life (like giant groupers and eels) by either diving or snorkelling. A few of the islands also have excellent small trails for hiking, and you can spot animals including monkeys, monitor lizards and a variety of birds.
26 nautical miles off Kuala Terengganu.
Recommended by all due to its low divemaster-to-student ratio, Turtle Bay Divers is staffed by friendly yet professional divemasters. Spot whale sharks and octopuses on the dives with Turtle Bay.
Kuala Besut.
Don't want to get your hair wet? Try Scuba Walker, where you can get up-close with marine life by donning specially made helmets to go underwater.
Sari Pacifica Resort and Spa Hotel, Kampong Ulu Redang. Daily 8am-5pm.
Enjoy a more relaxed vibe at Tupai Beach Bar, part of the Laguna Redang Island Resort. Kick back on the beach with some cocktails and lepak away the hours while your kids hop around the sands. Don't pin high hopes on the resident band, though.
Laguna Redang Resort. Daily 5pm-midnight.