Sumo wrestle in Tokyo
Well, not really. But at the Palace Hotel Tokyo, you'll come really close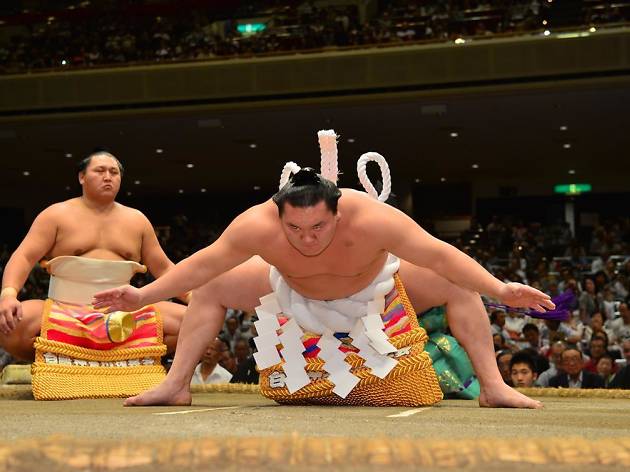 January is a time of new beginnings, and, in Tokyo, it's also when the first of three annual sumo wrestling tournaments takes place. While most of us have a vague idea of what the sport's about, very few of us actually have a proper understanding of it. That's where Palace Hotel Tokyo steps in.
The luxury hotel has been around since 1961, but in 2009, it closed for three years for a complete overhaul that sees a bright, beautiful building stand in its place. It still offers a panoramic view of the Japanese capital, with the Imperial Palace in the foreground, and a glimpse of the Tokyo Tower and Mount Fuji in the distance.
New travel packages have gradually been rolled out since then, and one of the latest is Sensationally Sumo. It offers guests an insight into the world of sumo wrestling in the company of a seasoned writer of the sport. If guests book the experience during the two weeks leading up to January 10 – when the 2016 season starts – these experts will take them on a private tour of the sumo training stable, and impart their knowledge over a lunch of traditional chanko nabe ­– a hearty stew that forms an important part of the wrestlers' diet – which is prepared by the wrestlers themselves.
At JYP627,000 ($7,250), it's not cheap. But the package comes with a two-night stay for two with breakfast, private transportation to and from the hallowed Kokugikan sumo stadium, a translator, as well as a pair of tickets to the day's sumo wrestling tournament. After January, the next tournaments will take place in May and September.
Other packages on offer include Couture Tokyo, All about Art, Unmasking Kabuki, and more.
1-1-1 Marunouchi, Chiyoda-ku, Tokyo, Japan. en.palacehoteltokyo.com.