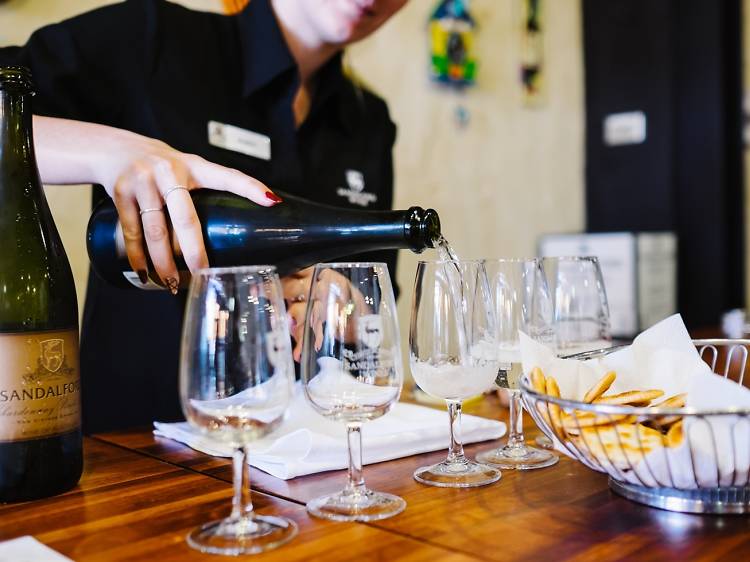 Photo: Vamos Photography
Not all wine countries are created equal, and Swan Valley is unique for its hot and dry climate, ideal for producing Chenin blanc, Shiraz, Sauvignon blanc and cabernet.
One of the bigger and oldest wineries in Swan Valley is the Sandalford Winery. Sommeliers here know their stuff, providing tasting notes and a crash course for those who don't know their 'in glass' (the aroma of the wine) from their 'in mouth' (the sensation of the wine). One standout is the 2016 White Reserve Sauvignon Blanc Semillon, whose citrus finish pairs well with a hot summer's day.
Other wineries offer food pairings with their vino. Fig Tree Estate, a family-owned boutique winery, spreads out a platter of soft mature cheddars to complement the 2016 Late Picked Chenin, as well as marinated and stuffed Sicilian olives to match its Scotch-like 2014 Chardonnay, matured in French oak barrels.