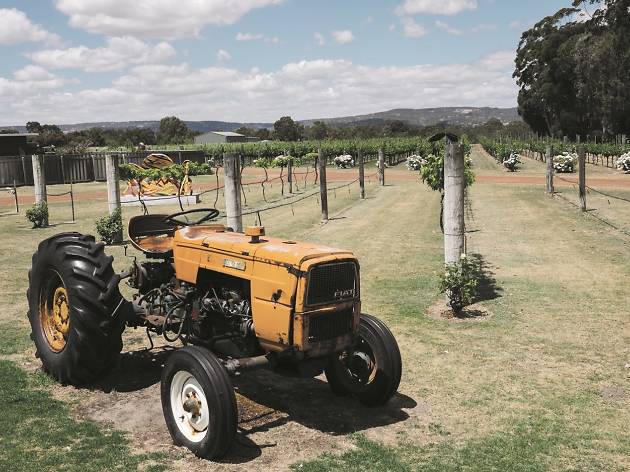 Best things to do in Swan Valley
Yusuf Hamid explores the best of what Western Australia's Swan Valley has to offer
Get buzzed on wine, coffee and chocolate – it's all in a day's work in Swan Valley. The scenic region of Western Australia, about a 30-minute drive from Perth, is perfect for hopping between stately wineries, beer breweries and historic towns. Our tip for making the best of it? Work in a full-day wine tour while you're visiting Perth, and book a tour operator to save you from being stranded, red-faced, with a rental you can't drive.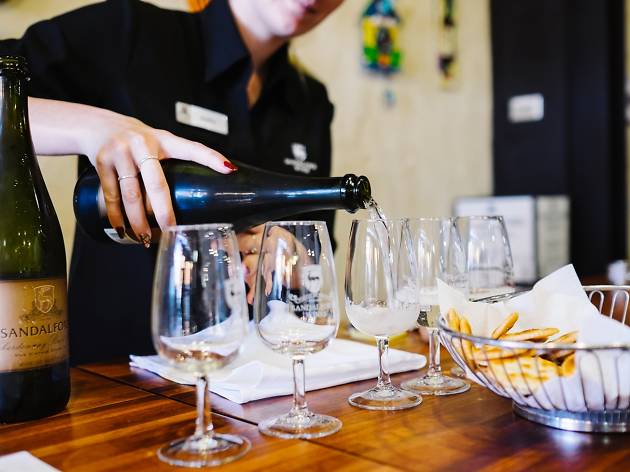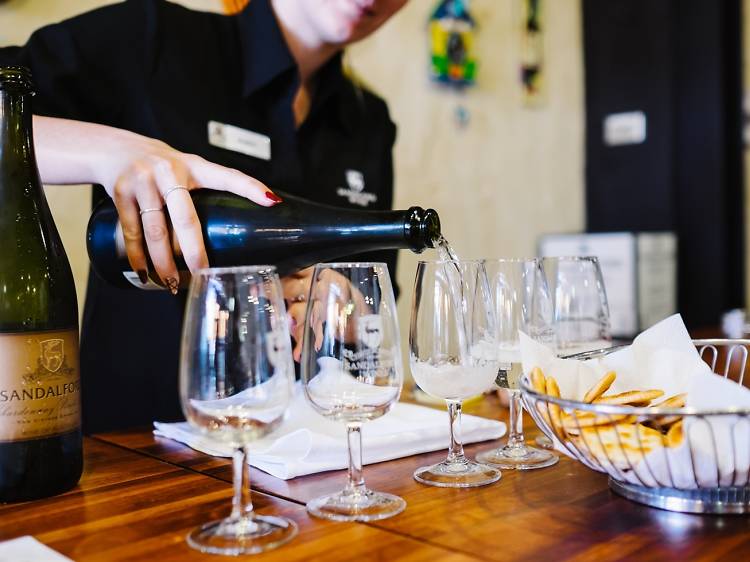 Photo: Vamos Photography
Not all wine countries are created equal, and Swan Valley is unique for its hot and dry climate, ideal for producing Chenin blanc, Shiraz, Sauvignon blanc and cabernet.
One of the bigger and oldest wineries in Swan Valley is the Sandalford Winery. Sommeliers here know their stuff, providing tasting notes and a crash course for those who don't know their 'in glass' (the aroma of the wine) from their 'in mouth' (the sensation of the wine). One standout is the 2016 White Reserve Sauvignon Blanc Semillon, whose citrus finish pairs well with a hot summer's day.
Other wineries offer food pairings with their vino. Fig Tree Estate, a family-owned boutique winery, spreads out a platter of soft mature cheddars to complement the 2016 Late Picked Chenin, as well as marinated and stuffed Sicilian olives to match its Scotch-like 2014 Chardonnay, matured in French oak barrels.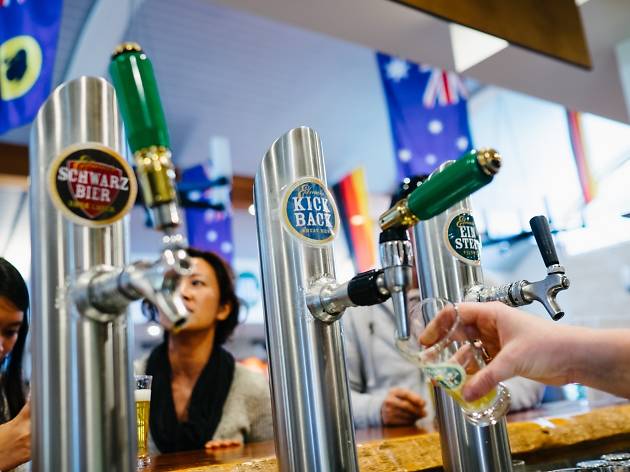 Photo: Vamos Photography
Don't get too light-headed before you visit the many beer breweries that dot the valley. Make Elmar's in the Valley your first stop. Opened by a German couple in 1987, the microbrewery and restaurant has ten pours on tap, each made in accordance to a 500-year-old Bavarian purity law: only malt, hops, yeast and water are used. The brews, like the pun-some Ein Stein pilsner and Kölsch ale, make for sunny accompaniments to the classic German fare of schnitzel, bratwurst and pork shank.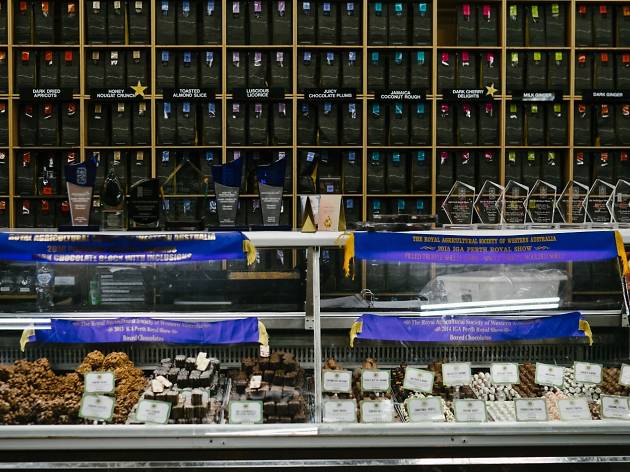 Photo: Vamos Photography
A chocolate quokka (edible, thankfully) marks the entrance to Margaret River Chocolate Company, where you can take a break from the booze, load up on caffeine and cocoa, and watch the staff lovingly coat chocolate on their creations. After a shot of espresso, help yourself to the generous – and free – tasting samples of its 16 flavours, all made on the premises.
Right beside the chocolate shop is Margaret River Providore, which smells as exotic as the many chutneys it has on display. Challenge yourself with a beetroot-orange mix, or the more common onion-thyme varieties. There's also an organic olive grove on-site, so remember to bring home a few bottles of olive oil.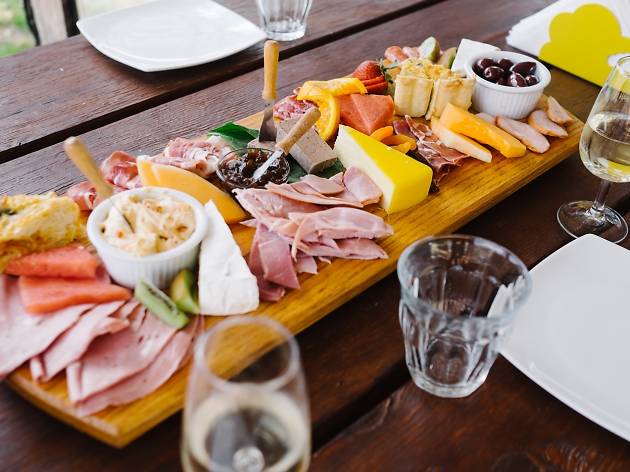 Photo: Vamos Photography
Swan Valley has plenty for children that don't involve watching mum and dad spit wine into buckets. Head to Guildford for a historic sojourn. The charming town dates back to the founding of Swan Valley, in 1829 – that's just a decade after Raffles first set foot in Singapore. But the colonial influence on the streets here is quite unlike ours: Guildford maintains the old architecture throughout its residential districts.
Unsurprisingly, it's also rich in antique shops and self-guided walking trails. Complete your heritage immersion with a stroll through one of the many old-school markets in the town square – then maybe head back to the wineries for more.
Check into
It's not often that Federation-style buildings get a modern makeover – imagine a shophouse with a shopping mall sticking out of its back – but Sage West Perth, part of local hospitality group SilverNeedle, manages to seamlessly blend the two.