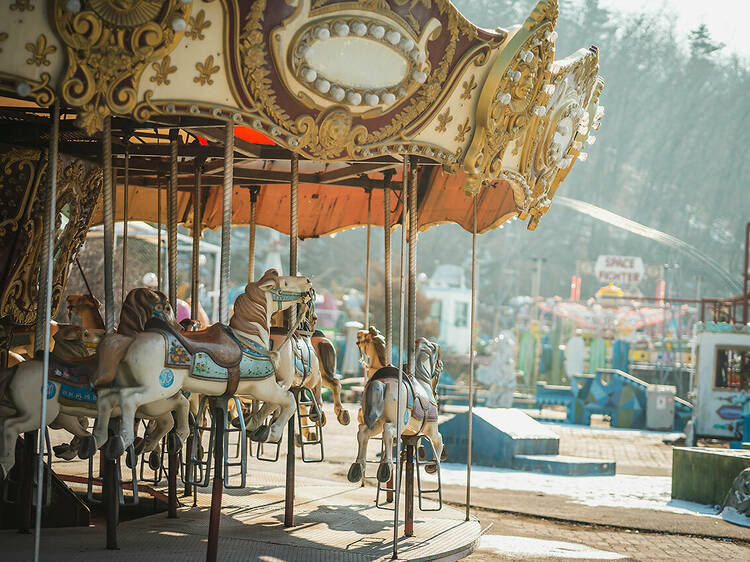 Photograph: Seoul Metropolitan Government
Snap whimsical photos at an abandoned theme park
As thrilling as theme parks are, there's a certain charm to abandoned ones too. While Yongma Land first opened in the 80s, they've since been closed for at least a decade – but the whimsical carousels and old-school roller coasters are still around. It's now more of a photo spot, rather than a theme park for adrenaline seekers. You'll need to fork out 10,000 won (~$10.70) for entry, but it's well-worth it for a stroll around these dilapidated amusement park grounds.
DON'T MISS Head over to the carousel once the sun goes down – you'll see colourful horses, despite needing a new coat of paint, bobbing up and down. While online sources claim that the owner will turn it on during dusk, you might still need to prepare a small fee.
GETTING THERE It's just a 10-minute walk from Mangu Station, otherwise, you can simply get a taxi.