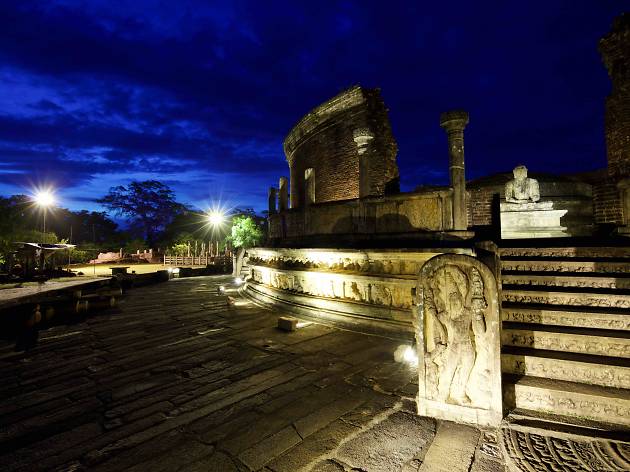 27 most exciting ways to explore Sri Lanka!
Ayubowan and Vanakkam! It's Sri Lanka time and we want you to experience the best of everything the island has to offer…
Known for warm-hearted hospitality, harmonious multiculturalism, a heritage that extends for millennia, awe-inspiring art and craft, and exotic dishes, Sri Lanka presents a wealth of things to do and see for the traveller.
Arugambay – listed as one of the top ten places to visit in Asia, the picturesque tea country, quaint Galle Fort and golden beaches scattered along the island's shoreline are among the myriad of places to visit. Time Out Sri Lanka wants to make sure you do not miss out on any of these wonderful explorations.
The DO List is based on the first-hand experiences and recommendations of Time Out Sri Lanka's adventure-seeking writers.
Discover the best of Sri Lanka, encounter the island in true Sri Lankan style and live through one-of-a-kind adventures that have been our personal favourites. Including places to visit, things to do, flavours to savour and sights to behold, each destination and dish has been selected to ensure you will have a fulfilling journey in your travels across the country.
The experience is personalised with a 'hint', a discovery from our own explorations to ensure you 'Don't Miss' out on making unforgettable memories.
Check off your bucket list right here in Sri Lanka! If it's on the DO List, we guarantee that you are in for a treat of a lifetime…
Tried our recommendations and had the time of your life? Then spread the word with the hashtag #TimeOutDOList
It's Sri Lanka time! Our paradise island is filled with excitement, beauty and much to do and see all year round. Ride the waves, hike the mountains or leap on the winds. Laze on the beaches or in cosy hill cottages. Most importantly treat your taste buds to delicious island cuisine. Ayubowan and Vanakkam, we hope you experience all the island has to offer… Find out how we do the DO List 27 most exciting ways to explore Sri Lanka! of the best places to visit and things to do when in Sri Lanka.
It is also a convenient gateway that lets you travel to other parts of the tropical island for a day of adventure before heading back to the city. Below we have compiled a list of places within reach of Colombo where you can explore the island life amidst wildlife and stunning natural scenery.