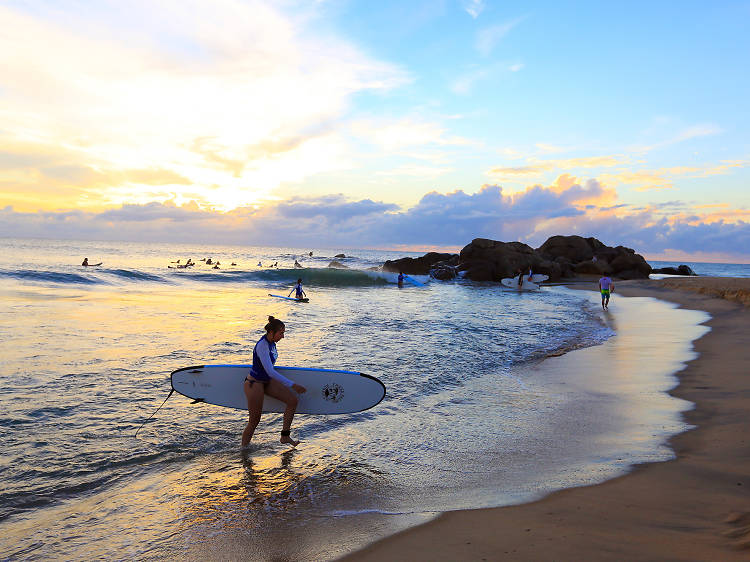 ©BT Images
What is it? A coastal destination and Sri Lanka's surfing capital, set amidst wildlife and history.
Why go? Arugambay has the island's best surfing spots and lovely beaches. From cafes serving the perfect hearty breakfast for surfers to delicious street-side BBQs and restaurants serving local and international fare, Arugambay offers an amazing culinary experience. It is filled with wonderful hotels overlooking the beach. The area was once a part of the ancient Ruhunu Kingdom, and therefore there are many historical sights to explore. The wildlife enthusiasts will be thrilled by encounters with elephants, leopards, sloth bears and birdlife in the south eastern national parks and sanctuaries.
Don't miss: It is an all-year round destination. The surfing season from mid-May to mid-November, when the waves are at its best, resort lifestyle takes over the shoreline as well as dining and parties are held all-long.