Heads up! We're working hard to be accurate – but these are unusual times, so please always check before heading out.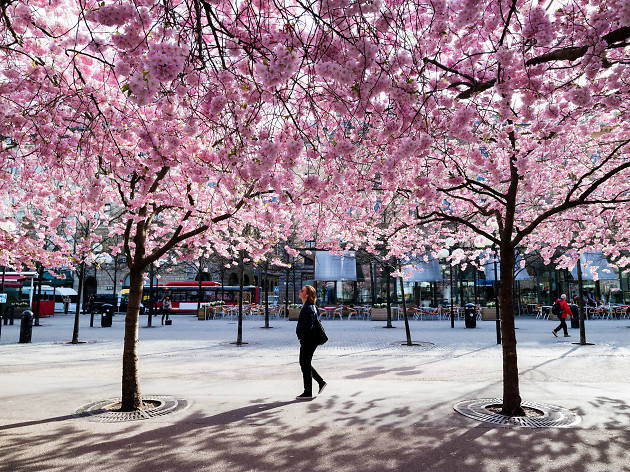 The best time to visit Stockholm
Whether you're after frosty hilltops or sun-kissed harbors, figure out the best time to visit Stockholm
Stockholm has been favoured with four distinct seasons, transforming from a snowy winter wonderland that sees locals skating across its frozen waterways into a summer playground warm enough for outdoors-all-day things to do like lakeside swimming and evening picnics. The best time to visit Stockholm really depends on what you'd like to do: If you're here for the white stuff, January and February are the best months to visit. For a better chance of balmy weather, book to arrive during July or August.
Most of Stockholm's historic and cultural attractions are easily accessible year-round; the cobbled Old Town and the city's creative district, SoFo, are both compact and crammed with cozy bars and coffee shops if you need to warm up. Many museums and exhibitions stay open until 8pm (Fotografiska's photography gallery shuts at 11pm), which is ideal if sunny weather pushes you to stay outdoors during the daytime.
RECOMMENDED: Your essential Stockholm travel guide
When to visit Stockholm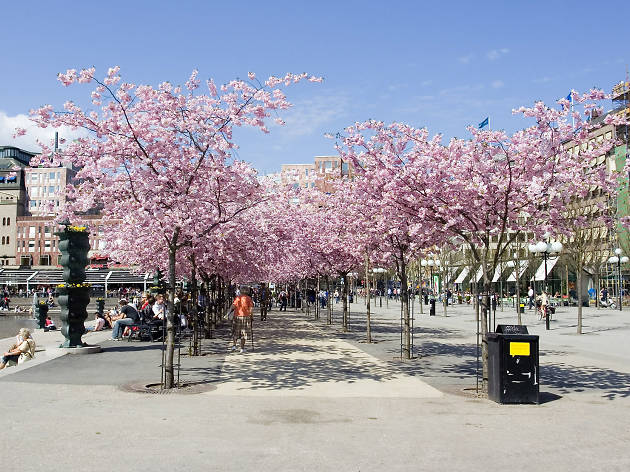 Photograph: Courtesy CC/Wikimedia Commons/Sergey Ashmarin
March to May is the driest time of the year in Stockholm. Bars and cafes start opening their terraces (although blankets and heaters are usually still needed) and locals tend to be a little chirpier than you'll find them during the long, dark winter. On the other hand, the city's spring weather is sometimes fickle; snow could still make an appearance, or days might be gloomy and chilly. Seasonal highlights include the canopy of pale-pink cherry blossoms in Kungsträdgården park, Hornstull's weekly food and vintage market, which starts up in April, and Kulturnatt, an annual free celebration of music, art and literature, which typically takes place a few weeks after Easter.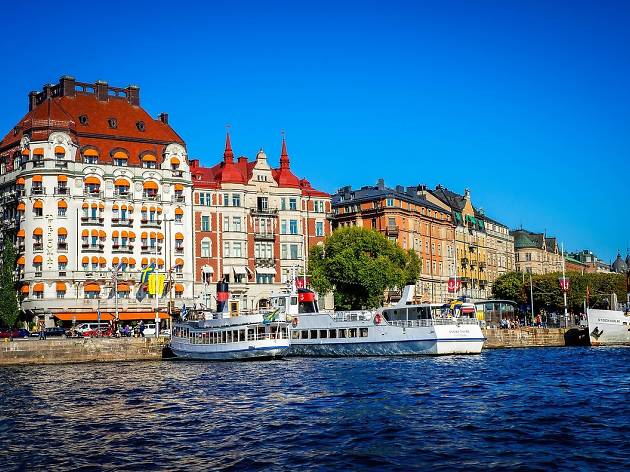 Stockholm is unsurprisingly at its liveliest between the end of May and the beginning of September, when temperatures can hit 25C (occasionally even 30C) and the sun sets late into the evening. Swedes clock off from work as early as possible to enjoy a beer or a glass of rosé on board the city's floating bars and spend their weekends sailing, hiking and barbecuing in the archipelago. The biggest national festival of the year, Midsummer, takes place around the summer solstice at the end of June. Swedes don flower crowns, dance around maypoles and drink schnapps. Note that many people head out to their summer cottages for the celebrations, with many remaining away from the capital for up to a month, so July isn't the best time to mingle with the locals. August, by contrast, is the busiest month of the year for al fresco social events, ranging from park gigs and theatre performances to cinema screenings.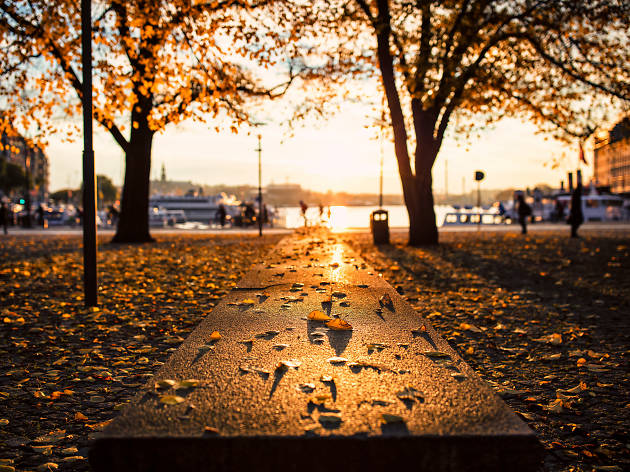 Photograph: Courtesy CC/Flickr/Ulf Bodin
For a technicolour Stockholm experience, visit during autumn, when the capital's iconic ochre and terracotta apartment blocks are offset by the red and golden leaves emerging from the capital's tree-lined walkways. Between early September and early November there is still plenty of light, but you'll also get to experience how cozy Stockholm becomes once the sun goes down, with apartment block windows starting to glow with candles and log fires lit in bars and restaurants. Two of the city's longest running cultural events, Stockholm Jazz Festival and Stockholm Film Festival take place during this period. Mid-to-late November is one of the bleakest times of the year, with short days and rarely any snow to brighten up the surroundings.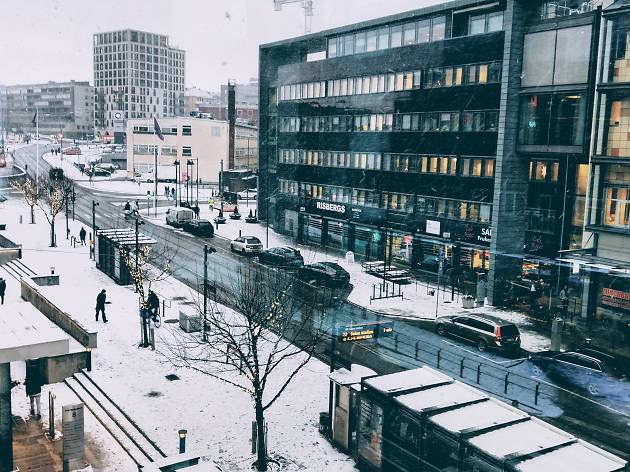 Photograph: Courtesy CC/Flickr/Niklas Pivic
Exploring Stockholm in the winter can be like stepping into a luxury Christmas card; a blanket of soft snow, real fir trees twinkling with lights and the smell of hot mulled wine wafting in the air. But it might also mean not feeling your fingers in temperatures of -20C, or trudging through melting brown slush if you arrive between snow dumps (there's no guarantee you'll catch the skyline in its white winter blanket). It's dark too—in December the sun sets before 3pm. Hiring ice skates or cross-country skis is a popular way to embrace the cold when the days start getting longer.
Ready to book a hotel?
When it comes to laying your head down for the night, Stockholm offers much more to choose from than impersonal hotel chains, whether you're looking for something cheap, boutique or a special-occasion treat.