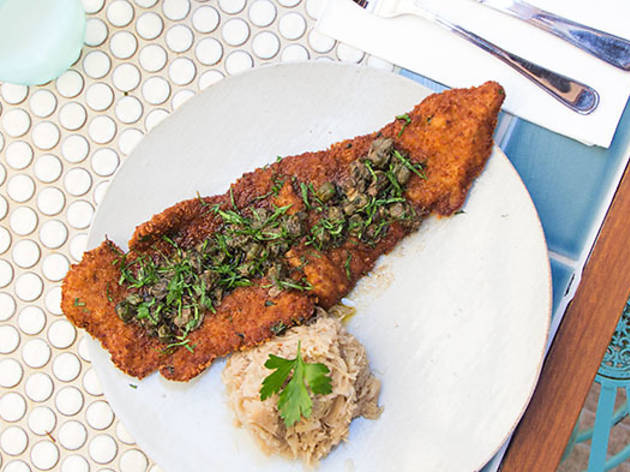 1/10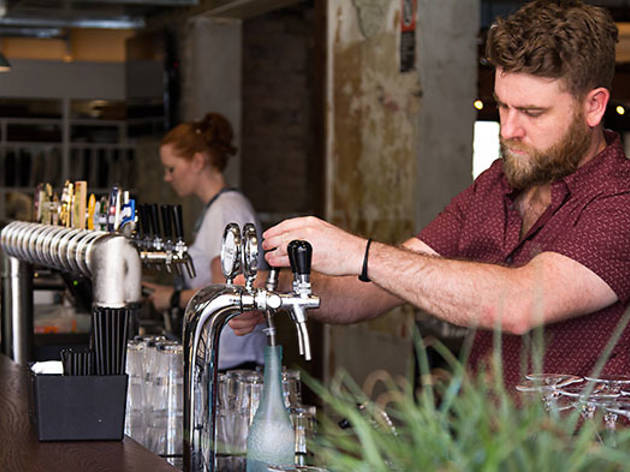 2/10
3/10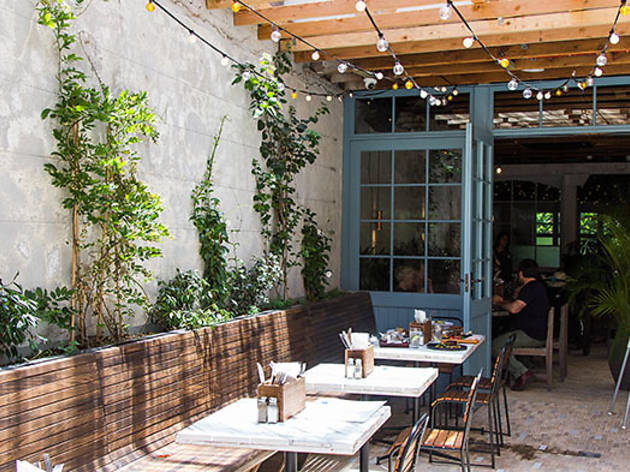 4/10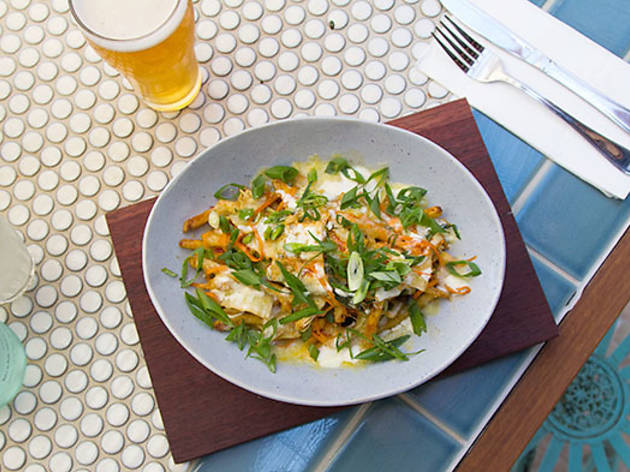 5/10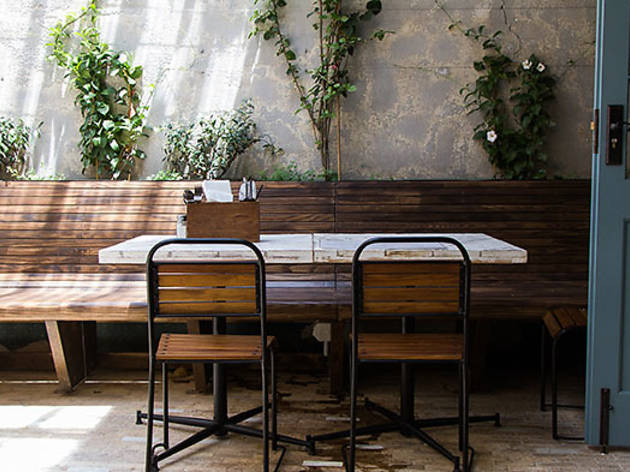 6/10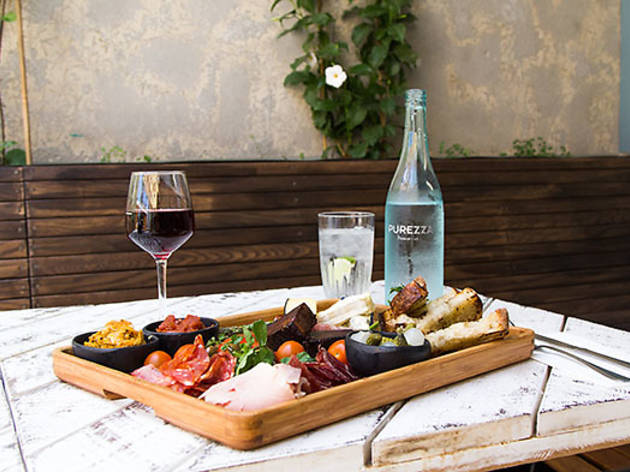 7/10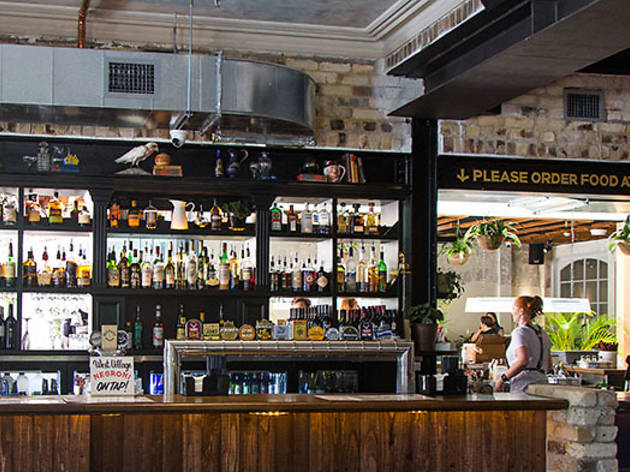 8/10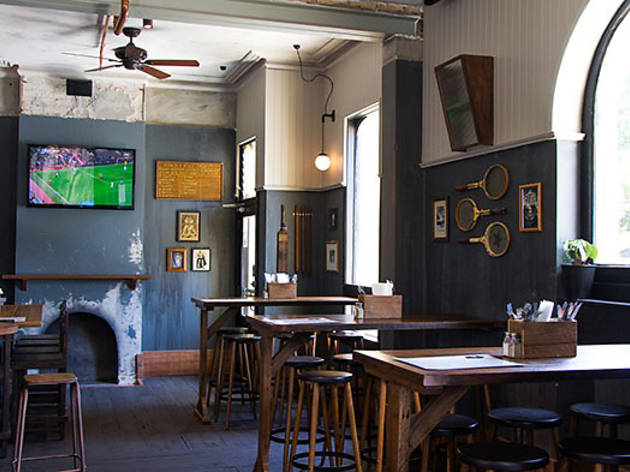 9/10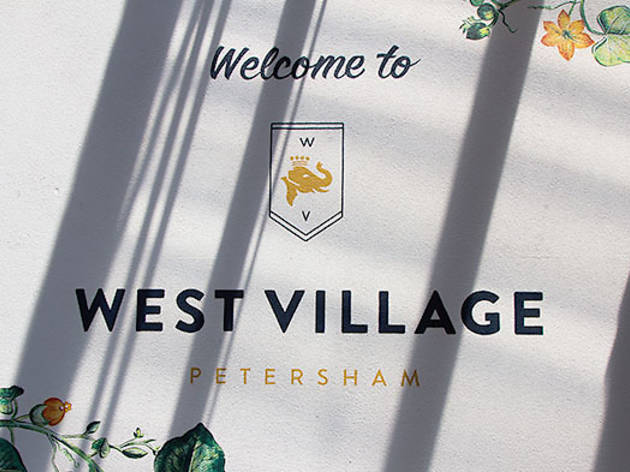 10/10
Don't panic, there's still a damn fine schnitzel on the menu at the pub formerly known as the White Cockatoo
We know there were a few tears shed for the old White Cockatoo. Not because it was a particularly outstanding establishment, but because it did cheap drinks and schnitzels that were so big they came on a platter. But you can still get the exact same schnitties at Goni's Schnitzelria in Marrickville, and the new look pub just by Petersham Station is, by almost every measure, better than it's predecessor.
The White Cockatoo is now the West Village, and the name change was a damn shame – why take something so staunchly Australian and give it a US white wash? - but the food, vibes and drinks are ensuring that on a Saturday night the place is packed with a mix of clean-cut families and crews of young locals dressed in their best party jeans. People certainly love what they've done with the place.
In its old state we didn't realize how big this corner pub was, but they've opened the whole place out so that it flows from the corner decorated with vintage sporting goods to the long tables by the bar before hooking around to the dining room decked out like a fancy potting shed and out onto the deck without interruption.
The good news is there's a schnitzel on the menu - it's a Vienna schnitzel, not chicken, but it's big. Not platter big, but still a sizeable, tender fillet of veal hammered flat, thinly crumbed and fried until golden brown and properly crunchy. The burnt butter with capers, parley and lemon ladled over the top is a punchy, zesty foil to what is essentially a deep-fried steak.
It might sound mad, but take Canada's most famous drunk food, poutine, add mozzarella and crème fraiche for an European accent and some kim chi and you have some sort of international hot chip nachos that is pitch-perfect drunk food. It's crunchy, rich, salty, spicy, creamy and pungent, and you need to eat it while it's still hot enough for the cheese to pull apart easily.
Wants something light? It wouldn't be a pub menu without squid, but here they grill it hot and fast so that you get a proper char on the meat but it stays tender. It comes with a generous handful of green onion, coriander, cubes of charred fennel and a squeeze of charred lime to make a fragrant seafood barbecue salad.
Other things to love about this place include, but are not restricted to only charging three dollars for a jug of soda water, $10 Negronis on tap and a very satisfactory wine list where nothing costs more than ten bucks a glass. Refresh yourself for less with a Boags Draught or Tooheys Old on tap, or if you like a craftier brew, they've got crowd pleasers like Stone and Wood and 4 pines and two rotating taps for local beers.
The White Cockatoo had its day, and now Petersham is all about the West Village because it's nice, upbeat, and still doing a delicious schnitzel. Seems like a solid argument to us.
Venue name:
West Village
Contact:
Address:
30 Terminus St
Petersham
2049

Opening hours:
Mon-Sat 11am-midnight; Sun noon-10pm
You may be interested in: