Things to do
A guide to Sydney events, attractions, outdoor adventures and more
Have you heard about...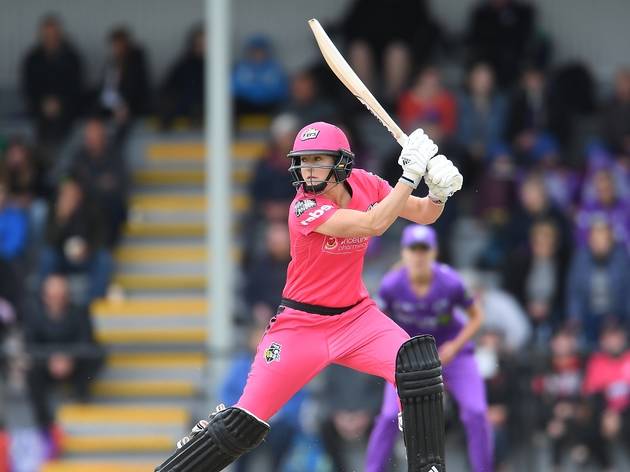 Rebel Women's Big Bash League
The Rebel Women's Big Bash League is returning on October 25 for its sixth season with action-packed matches at North Sydney Oval, Sydney Showground Stadium and Blacktown International Sportspark. The Big Bash is Twenty 20 cricket, consisting of fast and furious games of about three hours duration where each side bats and fields once. For Rebel WBBL 2020, the Brisbane Heat will be looking to take out their third consecutive tournament, but they'll meet fierce opposition from previous winners the Sydney Thunder and the Sydney Sixers, along with teams from Adelaide, Hobart, Melbourne and Perth. Watch out for Sixer star player Alyssa Healy (who holds the record for the highest individual score in an international women's T20 match) and Indigenous all-rounder Ash Gardner. Keep a close eye too on the Thunder's left-handed captain Rachael Haynes and schoolgirl prodigy Phoebe Litchfield. Due to Covid restrictions the season is operating in a hub model and therefore exclusive to Sydney, so this is a chance to immerse yourself in a full season of exciting live cricket. Tickets are only $10 with kids under 15 admitted free*, so it's an affordable spring sports experience you can bring the whole family along to. Cricket Australia are working in line with the current health advice and government measures to keep matches safe. *Kids' ticket free when purchased in conjunction with a full priced adult ticket, subject to availability. Ticket and entry conditions apply.
Buy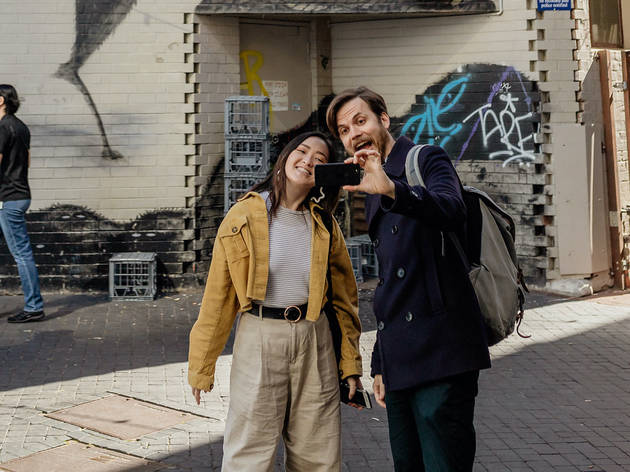 Challenge your mates in an epic Sydney scavenger hunt with this new app
We've all had a pretty sedentary year, haven't we? Maybe we've spent a little too much time watching action-packed TV shows over getting some action ourselves? It's time to get out there and be social again, time to spend some quality hours with our mates and family in the fresh air. And what better way to seize the day than a city-spanning scavenger hunt meets Amazing Race physical challenge. Get ready to shake off the dust of a year inside and get out and about with new group activity app We Clue. We Clue is an easy-to-use phone app that holds hundreds of city-based games for you to play. You simply download the app, choose your city, gather your friends and/or family and be sent on a wild adventure of solving clues around town to determine an ultimate winner. In Sydney you can go for longer or shorter challenges built in to the app or create your own race to dazzle your friends and family with. Largely centred around the Rocks and Circular Quay, We Clue have some fun pre-made adventures for you to try like the Big Beast II, an eight part, six kilometre, 150 minute romp with clues poised at landmarks like the Opera House and the MCA. Or you could try the spooky-themed Fright Fight, which races around horrific corners of the the Rocks over five challenges. There's also options for photo-based challenges with the Paparazzi race or some brain-exercising trivia while you're running around in the Quizmaster race. No matter what you choose you're in for some lateral thinking, heart rate rising and camaraderie building fun around our beloved city. Fire up that group text and let your friends and fam know you've got your next outing sorted. We Clue is free to download with in-app purchases for some of the races starting at $9.99 for a team to play (each team is typically one to three people). It's a relatively Covid-safe way to get you outta the house spending quality (or competitive) time with the people you love. Pre-designed Sydney challenges take place in CBD, The Rocks, Manly and Cronulla with the We Clue universe also expanding into Adelaide, Brisbane and Perth with other cities in Australia, NZ, Asia and USA launching in early 2021. Get the We Clue app here and start your city adventure.
Paid content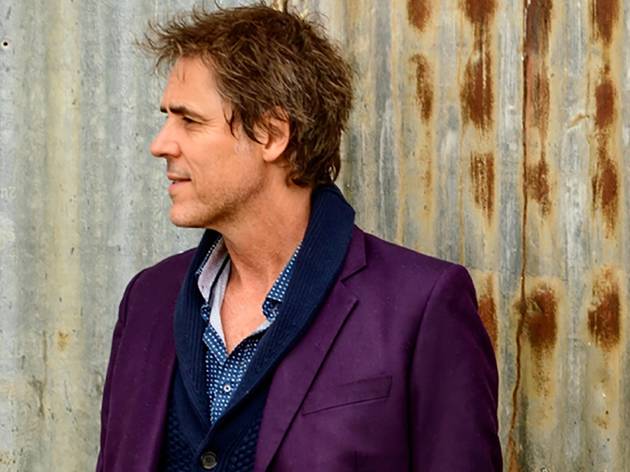 Tim Freedman
Live music is making a huge comeback in November 2020 with 1,000 gigs happening across NSW under the umbrella of Great Southern Nights. Getting in on the action is one of Sydney's most seasoned singer-songwriters, none other than Tim Freedman of the Whitlams. Tim needs little introduction, having formed the Whitlams in 1992 and delivered six studio albums and beloved singles such as 'No Aphrodisiac', 'Blow up the Pokies', 'Thank You (for Loving Me at My Worst)' and 'Fall for You'. The Whitlams' Gaffage and Clink Tour with Ben Lee and Alex Lloyd sold out multiple dates around the country soon after being announced, but has now been rescheduled to August and September 2021. Instead, reacquaint yourself with the repertoire of one of Australia's most-loved bands when Freedman plays an intimate solo show at City Recital Hall. Freedman will settle in with his piano to launch the Whitlams' new single, 'Ballad of Bertie Kidd' – a six-minute epic that describes a little-known escapade in the career of one of Australia's most notorious criminals. He'll also be telling tales and putting a new spin on classic Whitlams songs. He'll be joined on stage by bandmate Jak Housden, and Phil Stack will perform a supporting set. As another great Whitlam once said, it's time – time to get live music back on track in NSW. Tickets are on sale now, as are tickets to another solo show at City Recital Hall for Great Southern Nights, Sarah Blasko. To facilitate social distancing City Recital Hall which will be running at a reduced capacity of 600 (the venue normally holds 1,238).
Paid content
Buy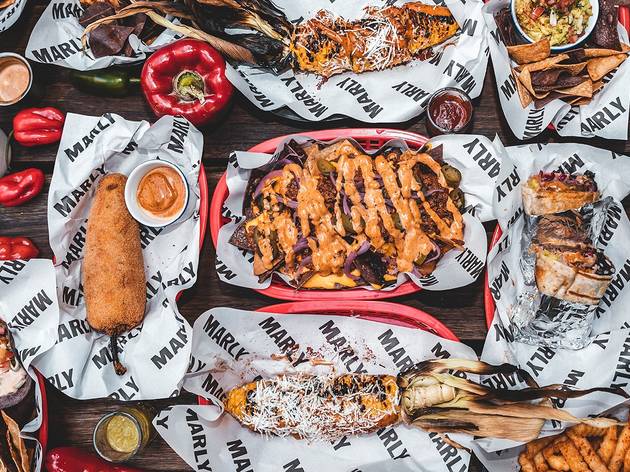 Cabrones Taqueria Pop-up at the Marly
Everybody likes a taco, there's just something about them. Maybe it's the way you can hold it in one hand, or the way they can be stacked with the perfect balance of flavours. While not all tacos are created equal, we're willing to bet the new pop-up restaurant launching Thursday, October 1, at the Marly in Newtown is dishing out some of the best you'll find on this side of the globe. Hashtag Burgers, the name behind the infamous Nameless Bar and Sydney's OTT burger festival Burgapalooza, has teamed up with Mexican-born chef Juan Carlos to create Cabrones Taqueria. Carlos knows his way around crafting a menu: he was the head chef behind the modern Mexican menu at Sonora in Potts Point, and has held the position of sous chef at the highly regarded Three Blue Ducks in Rosebery. The selections at Cabrones Taqueria will combine Carlos's authentic flair with western twists to create the ultimate pub grub. There are five base tacos on the menu, featuring a mix of authentic flavours – like barbacoa lamb, slow cooked in five chilies – and less authentic flavours – like southern fried chicken served with sweet and spicy morita mayo, or beer battered fish served with cucumber, fennel and mint pico de gallo, and hot tamarind sauce. Hashtag Burgers will also be putting a distinctive twist on the weekly specials, with taco flavours coming up inspired by meat lover's pizza and the big mac. Pick and mix your favourite flavours, there two for $15 or three for $20. While tacos are the star of the show, they're not the only things on the menu. There's also loaded nachos and fries with chilli con carne or chilli con 'veg' and housemade blue corn chips; huge, deep-fried bullhorn poppers stuffed with three cheeses; and whole cobs of chargrilled corn to sink your teeth into. There'll be new additions to the menu over the coming weeks too, so look out for spicy chicken wings and chimichangas. The Marly is celebrating the fiesta by adding frozen Margaritas to its already enormous drinks offering – bottoms up. Cabrones Taqueria is popping up six days a week for six weeks, with room to hang around a little longer if the demand is there. You can get down for your taco fix on Tuesdays and Wednesdays from 5-10pm, and from Thursday to Sunday between the hours of noon-3pm and 5-10pm.
Paid content
Best attractions in Sydney
Halloscream
Sydney's favourite theme park will be taken over by an 'Infinite Fear' theme, Mr Bowler and some menacing scare mazes this Halloween
Paid content
Buy
Things to do outside in Sydney
The Sydney tourist hit list