Travel
From Sydney's best kept secrets, to last minute road trips to major international jaunts, we've got your travel needs covered
An insider's guide to Sydney travel
Short escapes from Sydney, within driving distance
Interstate trips from Sydney
International escapes from Sydney
You might also like...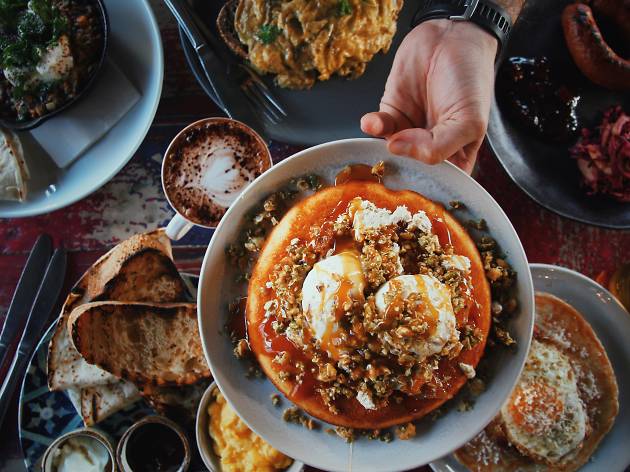 Thievery's new Middle Eastern brunch is worth getting out of bed for
The rulebook-razing team behind Glebe bar and eatery Thievery have launched a brunch service that will shake you out of your bacon-and-egg rut. Executive chef Julian Cincotta (ex-Nomad and Rockpool) has devised a breakfast menu featuring the same creative, contemporary approach to Middle Eastern cuisine that you know and love from dinner. Arabic ingredients take centre stage in loose interpretations of familiar breakfast dishes, such as a crumpet made of fermented chickpeas, or a halloumi and potato hash. Eggs come with za'atar butter or smoky charred eggplant, or cracked into a chickpea foul (a stew more commonly made with broad beans) in their take on a shakshuka. You didn't think they'd play a shakshuka straight, did you? Even their popular kebabs have found their way onto the brunch menu, with a fried egg and hash brown as accompaniments. If you're more of a sweet breakfast type, you can't go past the tahini "panned cake" with halva, nuts, ginger, burnt honey and sesame ice cream; it gives the desserts a run for their money. When some hair of the dog is called for, the bottomless brunch gets you unlimited cocktails for $32 per person. Brunch is available 9am-4pm on weekends, and bookings are recommended.
Paid content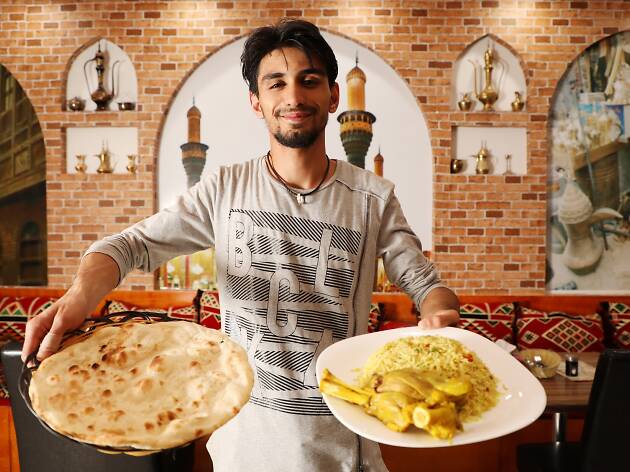 Five fabulous things to do in Liverpool
While we love our city, we can often get complacent and forget the incredible adventures that can be had in our own backyard. Outdoorspeople, food-lovers, history buffs and arts aficionados are all sure to be won over by these five great things to do in Liverpool. These activities won't hit your wallet too hard, but they will pack your day with delicious local food, knowledge and fresh air. If you're looking for more, find fab places to eat, parklands to explore and events to take part in at the Liverpool City Council site.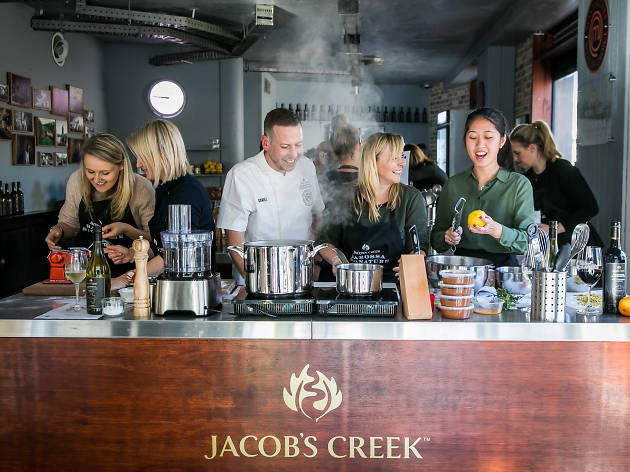 Jacob's Creek Kitchen Collective
If you've become addicted to the pressure tests and high energy elimination rounds of MasterChef over the years, you'll love this pop-up cooking and dining adventure by the harbour. Chefs Daniel Wilson and Stuart Toon will be cooking up a storm on Bennelong Lawn, so you can learn all their kitchen tricks before you don your aprons and take up wooden spoon arms to replicate the dishes they've demonstrated. There will be a competitive element – you're going up against the clock and other teams – but this is an experience for home chefs of all abilities, and it's really all about the food. Over four hours, you'll create an entrée and dessert while Wilson and Toon sort out mains, and then your prize is to enjoy every bite at the end. Everybody wins. Wine experts Kristy Farrel and Katherine Candy will be your hosts for the day, and also take you through a range of Jacob's Creek wine to match your three-course meal. So what's on the menu? Beetroot tartare and pork croquettes will keep your stomach sated before you make and demolish confit vanilla king salmon, followed by shiraz-marinated beef ribs served with slow-roasted pumpkin, heirloom carrots confit and salad. You'll finish on your expertly crafted chocolate and plum mousse. And since all proceeds from the event are going to SecondBite – an organisation sourcing surplus food from suppliers to give to local charities – you won't have any overeating regret.
Buy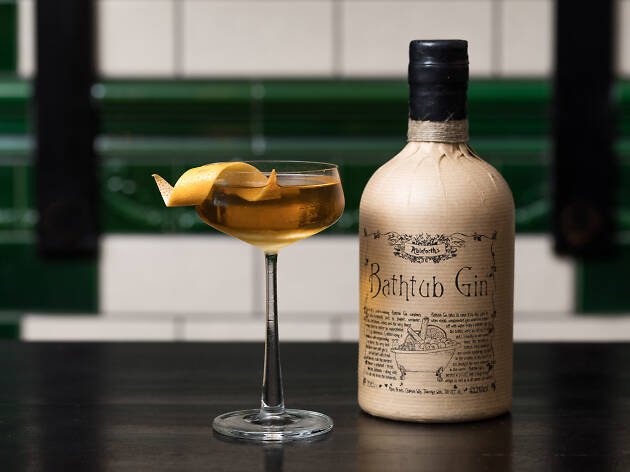 Become a master mixologist in seven days with these seven Ableforth's cocktails
When you've been sipping the freshest spirits and most inventive cocktails for a few years (guilty) you develop a discerning taste. Ableforth's understands your distilled standards, and they've developed a range of spirits to match. Those seeking savoury, complex and adaptable flavour profiles should investigate Ableforth's Bathtub Gin. It's painstakingly prepared, first through a copper-pot distillation with the juniper base and other fragrant botanicals. Then a minimum seven-day infusion of zesty orange, spicy-sweet cassia, citrussy coriander seed, warming cardamom and cloves are gently introduced to the gin, and each of these flavours shines through abundantly in the bottled beverage.  It takes no less than seven carefully monitored days to eke every bit of distinctive flavour out of these fresh ingredients. In between shifts, the Ableforth's mixologists have developed seven cocktail recipes – one to suit your mood, no matter what day of the week it is – that make the most out of their prize concoctions.  Photograph: Piers Cunliffe Make Monday classy with a Negroni. It's a simple but effective combination of equal parts Bathtub Gin, Campari and sweet vermouth stirred over ice and served with orange peel zest.  After a hectic Tuesday, shake together Ableforth's Bathtub Gin, a dash of sugar syrup, fresh lemon juice and mint leaves and you've got yourself a snazzing Southside. Next on the list is Ableforth's Blood and Sand cocktail. It's a mix of their delightfully stick
Paid content