Comedy
Comedy clubs, comedians and comedy festivals in Sydney
Hot Brown Honey
This triumphant alt-cabaret proves politically charged theatre can be the most entertaining night out you'll have in a long time
Buy tickets
Tom Walker
The cracker performer, writer and clown hits the Comedy Store
Buy tickets
Big comedy tours coming to Sydney
Jerry Seinfeld is doing stand-up in Sydney
Jerry Seinfeld hasn't done a stand-up show in Australia since 1998. Sure, he'll make a trip down under now and then to talk about Bee Movie and allegedly refer to Melbourne as the "anus of the world". But a stand-up show? Nada.  Until now. Seinfeld is bringing his stand-up act to Australia in August of 2017. He'll be playing the ICC Sydney Theatre on August 11, and tickets will go on sale via Ticketek on November 14.  He's also standing up in Melbourne, where we assume he'll check out the surprising number of Seinfeld-adjacent bars.  Never seen an episode of Seinfeld? It's worth getting to know what's considered one of – if not the – best TV sitcoms. An entire lexicon of common phrases will suddenly reveal its origins... like watching Hamlet for the first time. More recently Seinfeld is known for his game-changing web series Comedians in Cars Getting Coffee. (There goes your day – apologies) See what other comedy stars are touring in 2016/2017.
You might also like...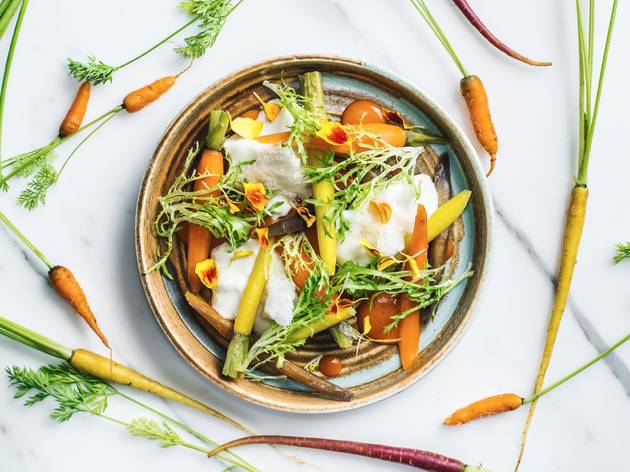 Stockroom Restaurant and Stillery Cocktail Bar
With more than 100 varieties of rare, vintage and limited-edition gin.
Book online
Wildlife Photographer of the Year
The Wildlife Photographer of the Year awards and exhibition showcase not only the best of the natural world, but the patience, ingenuity and talent of the photographers who spend their time embedded within wildlife so that they can get that incredible, revealing shot. Judged by a panel of industry-recognised professionals, this year's 100 finalists were taken by some of the world's best nature photographers and selected for their creativity, artistry and technical complexity.
Buy tickets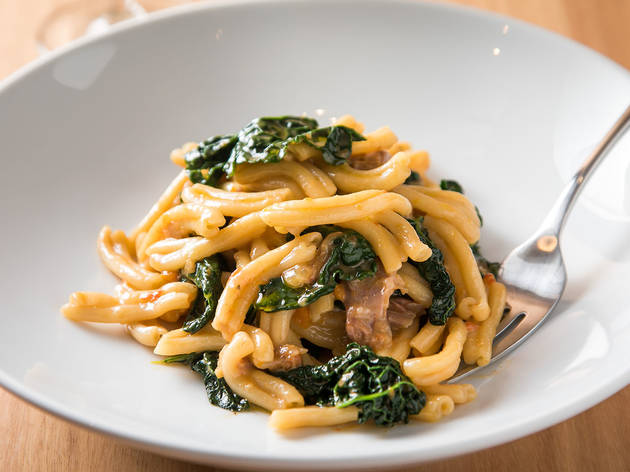 Bacco Osteria e Espresso
At Bacco Osteria, they're playing the long game. Classic, three-ingredient Italian fare and ace wine might not be the hot new thing, but importantly it's what people actually want to eat most nights of the week. This is the new venue from the masters of understated Italian in Sydney, Andrew Cibej and Scott Williams, who have cast off from the good ships 121 BC, Berta and Vini for a glass-fronted wedge of restaurant along the Angel Place warren in the CBD. Although their new digs lack some of the romance of a Surry Hills location, convenience is a big factor. It's just behind the City Recital Hall, so that's a big thumbs up for a post-concert plate of pasta, and it's pared-back, functional aesthetic is the right pitch for regular CBD diners who want to be able to drop in for cured meats and wine straight from the office without a change of costume.  Take a shortcut to happiness via the salumi plate. The salami here has that glossy, almost juicy quality to it that shames the pale imitations in your supermarket deli. One is spiked with fennel seeds, another with just a hint of chilli, and if the salty duck breast prosciutto is a bit metallic for your tastes, the soft, nutty capocollo will quickly mollify your palate.  The three-ingredient waltz keeps perfect time with smoked, cured kingfish tacked on fresh apple slices and lightly pickled kohlrabi. The second dance is a rollick of stracciatella – imagine a burrata that has become so overwhelmed with cream it collapses into s