Comedy
Comedy clubs, comedians and comedy festivals in Sydney
Demi Lardner
The 23-year-old Melbourne comedian channels a middle-aged man trapped in his basement for her new show: Look What You Made Me Do
Buy tickets
Big comedy tours coming to Sydney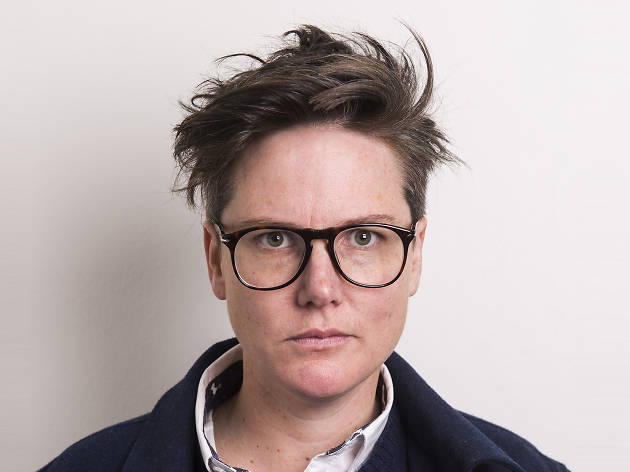 Hannah Gadsby: Nanette
The Melbourne comedian is bringing her 5-star Barry Award-winning latest – and last – show to Sydney.
Buy tickets
Just for Laughs
Now in its 7th year, Just For Laughs has become a comedy fixture for Sydney, presenting a largely Antipodean, UK and American line-up across Sydney Opera House, Enmore Theatre – and this year, City Recital Hall. This year's line-up includes Kevin Bridges, Rhys Darby, Gad Elmaleh, Bert Kreischer, and Karen Kilgariff and Georgia Hardstark of My Favorite Murder podcast. Tommy Little will host the Stand Up Series (rebranded in 2017 as Just For Laughs Australia: Live) in the Studio: six shows of local and international comedians doing short sets back to back, filmed for The Comedy Channel. Also returning this year is the popular All-Star Gala (which tends to sell out). Look out for further line-up annoucements. Click through the Dates & Times tab to see who's on where, when.
Buy tickets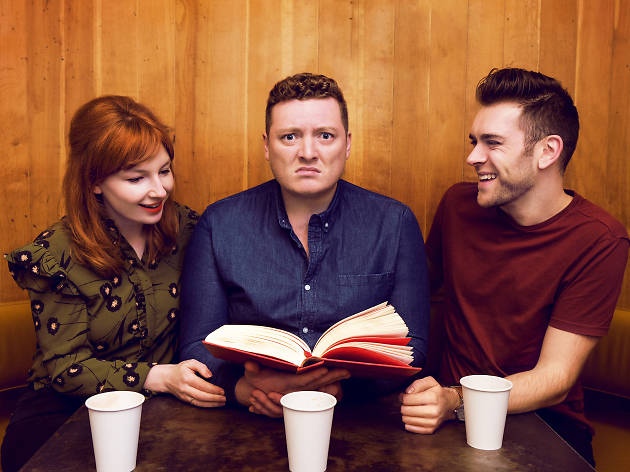 My Dad Wrote A Porno Live
Australia will get two chances to laugh (and cringe) with Jamie Morton this year when the My Dad Wrote A Porno star brings his podcast down under. What would you do if you found out your dad wrote a porno? Would you ignore its very existence? Would you bring it up with him? Or would you, say, create a podcast with two of your friends and read out chapters to the wider world? Let's just say, Jamie Morton made the right decision. The My Dad Wrote A Porno podcast is like a filthy book club, where listeners get a section of the devilishly funny Belinda Blinked erotic novel dissected by the author's incredulous son and his friends James Cooper and Alice Levine. Jamie's 60-year-old father (who – no joke – penned the book under the moniker Rocky Flintstone) was sincere in his approach to later-in-life self-publication, but the resulting novel is a trainwreck of clumsy and weird descriptions of sexual situations, with a vague plotline about the goings-on in the super sexy world of pots and pans sales. Basically, it's a disaster – but a disaster filled with spit-take worthy prose. Launching in 2015 with readings from Rocky Flintstone's first book, the series has been a runaway success, boasting 50-million-plus downloads worldwide. After the release of Belinda Blinked 2 halfway through last year, the My Dad Wrote A Porno team has decided to take the show on the road with a series of talks and live readings hitting Australia between May and August. On Saturday May 27 Jamie will sp
Buy tickets
Jerry Seinfeld is doing stand-up in Sydney
Jerry Seinfeld hasn't done a stand-up show in Australia since 1998. Sure, he'll make a trip down under now and then to talk about Bee Movie and allegedly refer to Melbourne as the "anus of the world". But a stand-up show? Nada.  Until now. Seinfeld is bringing his stand-up act to Australia in August of 2017. He'll be playing the ICC Sydney Theatre on August 11, and tickets will go on sale via Ticketek on November 14.  He's also standing up in Melbourne, where we assume he'll check out the surprising number of Seinfeld-adjacent bars.  Never seen an episode of Seinfeld? It's worth getting to know what's considered one of – if not the – best TV sitcoms. An entire lexicon of common phrases will suddenly reveal its origins... like watching Hamlet for the first time. More recently Seinfeld is known for his game-changing web series Comedians in Cars Getting Coffee. (There goes your day – apologies) See what other comedy stars are touring in 2016/2017.