Bars & Pubs
The best places to drink in Sydney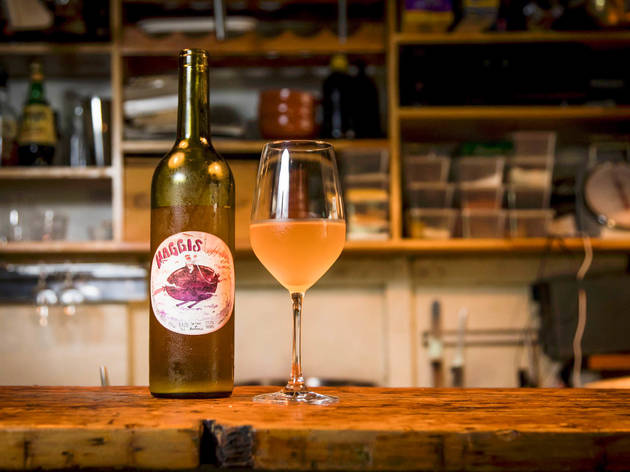 The best wine bars in Sydney
Sydney loves wine and luckily we've got a bunch of beautiful bars pouring some of the best drops from around the country and the world. Whether you're after natural vino, some cheese with your wine or you want to hit an urban cellar door, these are the best wine bars in Sydney.
The best rooftop bars in Sydney
We're all for a late night hootenanny, but sometimes there's nothing better than bending the elbow with the sun on your back and a cool drink to keep things chill. And we're not alone. Sydney's rooftop bars account for some of the most popular, and hard won, seats in the city, so get in quick for the glory spots with the best views. For more al fresco drinking try one of Sydney's best beer gardens, or waterfront bars. RECOMMENDED: The 50 best bars in Sydney.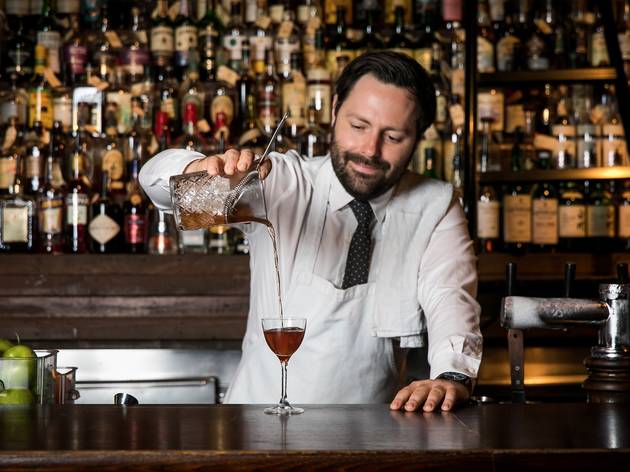 The best cocktail bars in Sydney
No one is pretending that cocktails are a cost-effective way to relax or party in Sydney. In a city where $20 a drink isn't an uncommon price tag, you really want to know that what's in your glass has been shaken and stirred by the best in the business. These are the places that you can always trust to give you a truly outstanding drink in exchange for your hard-earned. RECOMMENDED: The 50 best bars in Sydney Hungry? Try one of Sydney's best cheap eats. Or head up to one of Sydney's best rooftop bars.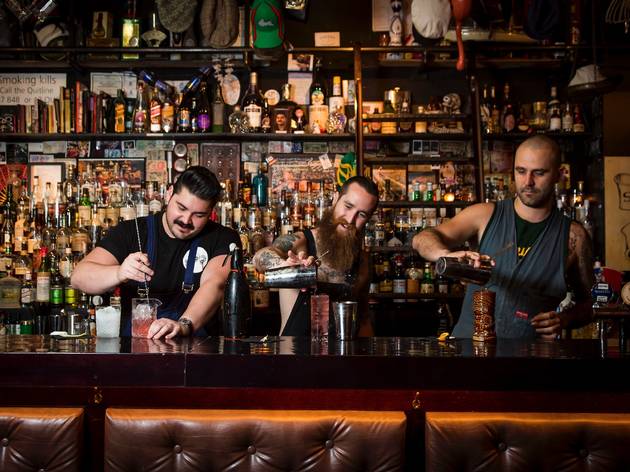 The best bars in the CBD
There was a dark time, not so many years ago, when after work drinks were limited to huge booze barns with no soul and pubs. Those were your options. Fast forward less than a decade and the CBD now possesses an exceptional collection of bars, from underground tropical hideaways to booze attics with cocktail maestros at the helm. You can drink life-changing wines, the freshest ales and fruity elixirs made from seasonal harvests, and sometimes you can do it all in the same place. It's a big part of what makes Sydney awesome.  Want more? Sydney is filled with ace rooftop bars, waterfront bars and beer gardens.
Sydney's finest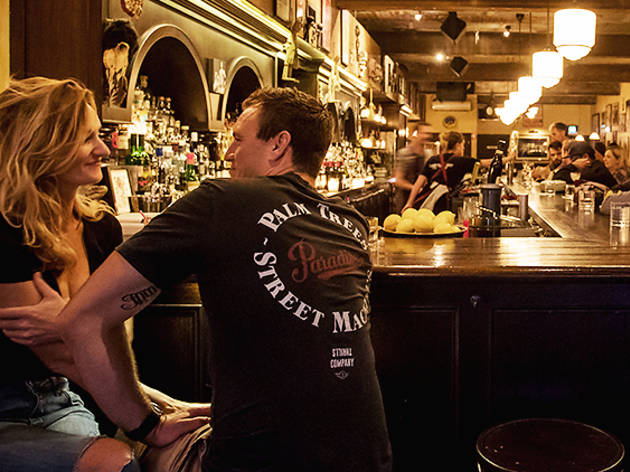 The Sydney bartenders' guide to hooking up
Walking into a bar – in comedy, it's a classic set-up for a joke; in life, it's a popular way to find romance. There are plenty of reasons to hit a low-lit, boozy venue when love is on the cards. Sydney has many great venues that'll (responsibly) serve you drinks to calm your nerves or spark conversations with strangers. Plus, any interest is well-catered for: you can play arcade games at 1989 Kitchen and Arcade; bust curfew and exchange numbers at Frankie's Pizza By The Slice over pinball and rock; or enjoy spirits the grown-up way at Rosebery's Archie Rose Distilling Co., where you can tour the namesake distillery and make your own booze.    There's another big advantage to looking for romance in a bar: the staff. "The bartender is often your friend. If you're at a good bar, they're often looking out for you," says Luke Ashton from This Must Be The Place. "I always keep an eye out for people on dates and try to make their experience a fun and memorable one," says Jemima McDonald from Earl's Juke Joint in Newtown. "If that means making them do shots with me, then so be it."   "You can spot a Tinder date a mile away and usually the whole front of house team knows about it, exchanging updates of 'how's it going?'" says David Hobbs from Dead Ringer, Surry Hills, and Bulletin Place, Circular Quay. "You may have half the staff rooting for you… I remember one which started awfully, they pushed through it, stayed on the wine and four hours later, they left 'in a hurry'." "You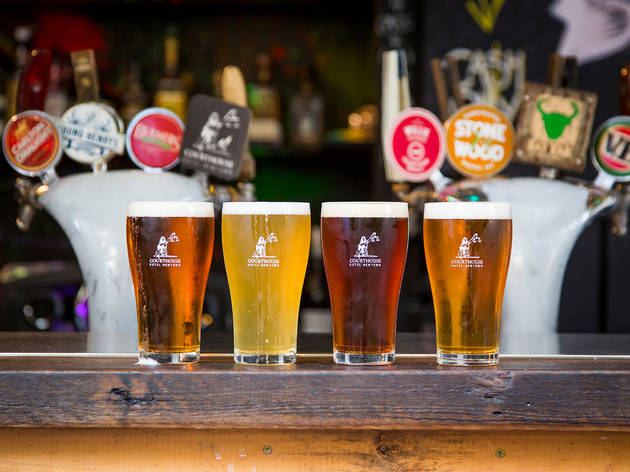 The best pubs in Sydney
A lot of beers were drunk, schnitzels eaten and trivia answered in the search for the best pubs Sydney has to offer. We honed our pool skills, got surprisingly accurate with darts, and busted some PBs at Big Buckhunter in the pursuit of the venue that ticked all the boxes; welcoming, great beers, good food, games, entertainment, inclusive and relaxed. There are a lot of rock-solid pubs in this city, and these are the pick of the bunch. RECOMMENDED: The 50 best bars in Sydney.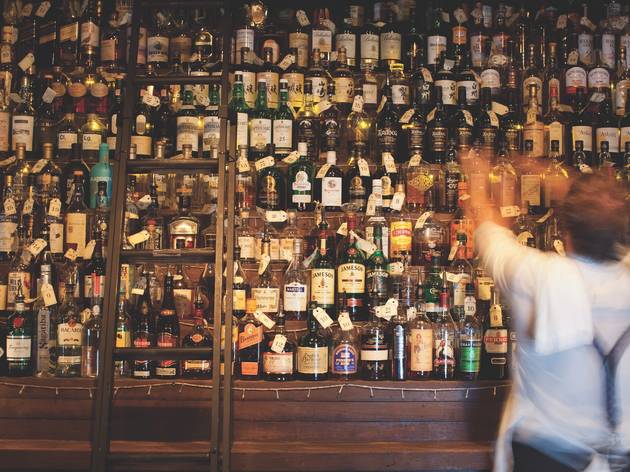 The best whisky bars in Sydney
Do you like your whiskies to taste like they've been filtered through a bushfire? Then the peaty drams from Islay are for you. Or maybe you like the cleaner, floral flavours of of highland Scotch, followed by something aged in sherry casks for that sweet, fruity flavour. American ryes are hard to resist; Japan makes a world class whisky and Ireland knows a thing or two about firewater. Whatever your poison, if you're drinking whisky, these are the Sydney bars in which to do it.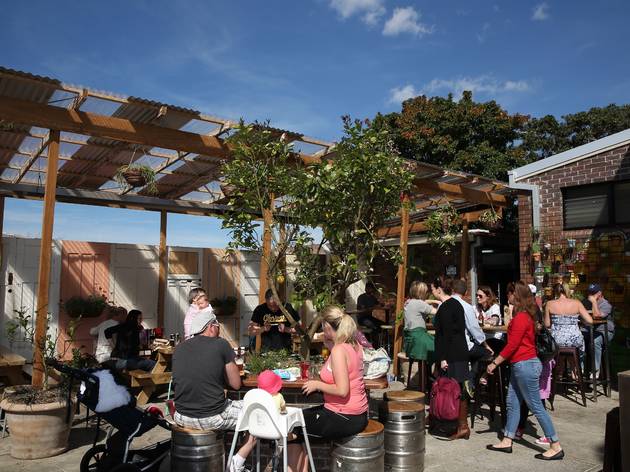 The best beer gardens in Sydney
Sure, we're good at swimming and rugby, but what Australians excel at is kicking back in the leafy courtyard of our local, sinking some beers and chewing the fat with our mates. Beer garden sessions are basically our national pastime, and here's the best places to participate.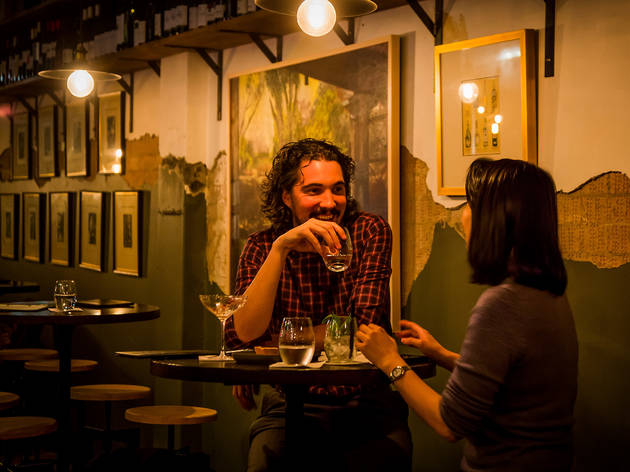 The best first date bars in Sydney
No one is saying first dates are easy – there's the reasonable fear you might insult them, bore them or that they may turn out to be secret racists. And it's worse still if you think you might like them – so many expectations to manage. Do yourself a favour and pick a location for that first meeting that matches your vibe, be it low key and local or a litmus test for how they feel about the things you love best – namely wine.
The best pubs in the city