Restaurants & Cafés
Your guide to breakfast and brunch, fine dining and cheap eats in Sydney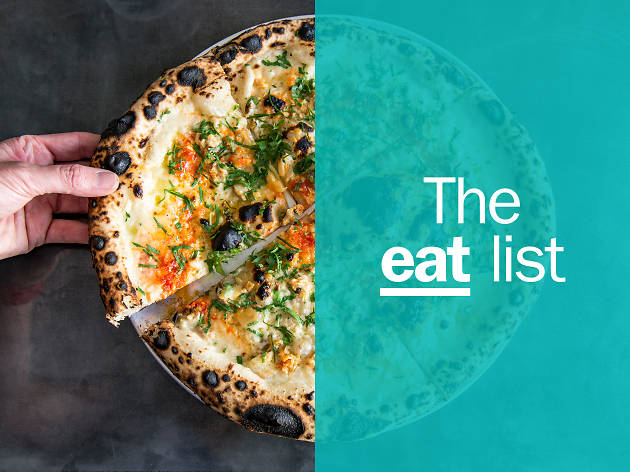 The 50 best restaurants in Sydney right now
January 2020: Lankan Filling Station was the big winner at our annual Time Out Food Awards last year. The all-day Sri Lankan eatery took home the prize for both Restaurant of the Year and Best Casual Dining Restaurant, which makes it our undisputed top pick for where you should be heading right now – for hoppers that are equal parts spongy and lacy, dynamite curries and a weekend brunch menu that you won't be able to stop thinking about long after you've paid the bill. Sydney's long-standing love affair with Italian cuisine also shows no signs of slowing down, which is why you'll find newcomers like Totti's, Alberto's Lounge and our Best New Restaurant, Bella Brutta, on the list, alongside old favourites like Fratelli Paradiso. This is the Time Out EAT List, our handpicked choices for the best places to eat in this city right now: from hot newcomers to time-honoured institutions – all memorable, all at the top of their game – ranked by our expert local editors. Whether it's a neighbourhood pizzeria or a degustation-only Caribbean restaurant in a casino, this roll call has all price points and appetites covered. Bon appétit!  Eaten somewhere on this list and loved it? Share it with the hashtag #TimeOutEatList. You can also find out more about how Time Out makes recommendations and reviews restaurants here.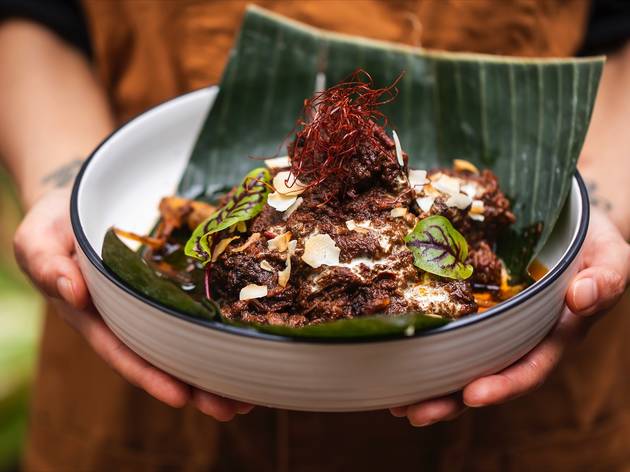 The 16 best Indonesian restaurants in Sydney
Ask the average Sydneysider about Indonesian cuisine and you'll probably hear something about nasi goreng, rendang, sate and maybe gado gado or ayam goreng. Understandable. For a long time, that's mostly what was available – but not anymore. While it was once almost exclusively home to the sweeter-style Javanese cuisine, Sydney now boasts region-specific restaurants serving up spicier and more nuanced recipes from Padang, Medan, Bandung and Bali. Today, Sydney's best Indonesian restaurants are on par with what you'd find on the streets or in the humble warungs of the world's largest island nation. Some still offer the same sate and nasi goreng combo but others are more focused, specialising in pressure-cooked soft-bone fried chicken, jackfruit curry, crunchy roti packages stuffed with spiced meat or simple bowls of pork-topped egg noodles. Whether you crave the basics or want to try something new, these are the best of the best when it comes to Indonesian eats in Sydney. Need to clear the spice away? Grab a scoop or three of Sydney's best gelato and ice cream. Still sweating? Take a dip in one of the best ocean pools in Sydney.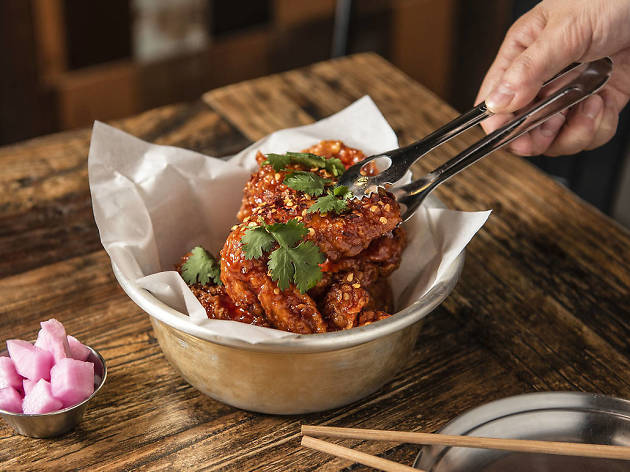 Sydney's best Korean fried chicken restaurants
First, a quick bit of history. Korean fried chicken, the crunchy-battered and often saucy kind we know and love, doesn't have a long history in Korea. It wasn't really a thing until Americans introduced the idea during the '50s and '60s and didn't take off until 1977, when Lims Chicken started frying individually portioned bits of bird. Then came the '80s, which ushered in the arrival of KFC and several other local chains. Korean fried chicken is essentially American-style fried chicken with a second swim in the deep fryer that's been Koreanised with garlic-heavy sauces, experimental flavours and chilli. In Korea, it's seen as the perfect unglamorous fast food, best consumed with beer, maybe a few pickles, and more beer. Koreans call the combo 'chimaek', literally a blend of the words 'maekju' (beer) and 'chikin' (fried chicken).  That's how you should approach it here in Sydney. These Korean fried chicken restaurants might not have the best side dishes, chicken alternatives or service, but what they do offer – crunchy-battered, on-the-bone hunks of the juiciest chicken lathered in whatever spicy, garlicky or even cheesy sauces you can imagine, plus the addition of beer and pickles – is such a fundamentally enjoyable experience, nothing else seems to matter.  Feel like a sweet finish? Grab a scoop of Sydney's best gelato and ice cream. On the hunt for other top cheap eats? Here are our picks for the 50 best cheap eats in Sydney.