Restaurants & Cafés
Your guide to breakfast and brunch, fine dining and cheap eats in Sydney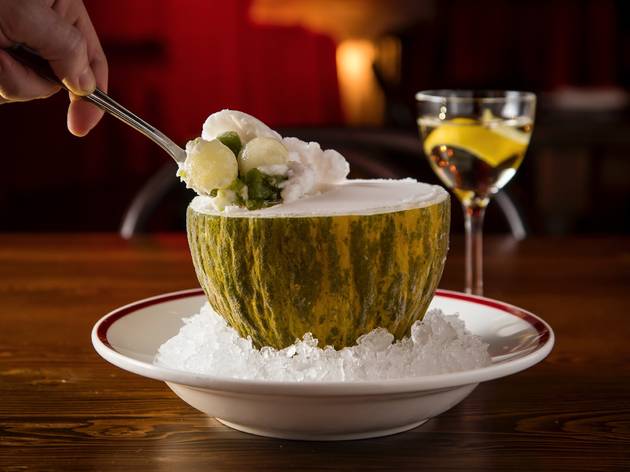 Time Out Sydney Food Awards: Winners
We awarded the best of the best at this year's 2016 Time Out Sydney Food Awards. Here are all the winners, and your ultimate hit list.
Read more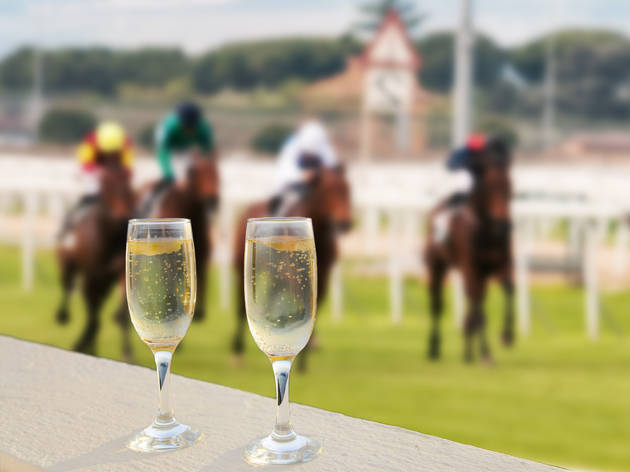 Melbourne Cup Lunches in Sydney
Maybe you're in it because you enjoy the thrill of a cheeky bet. Perhaps it's the excuse to dress up and wear an impractical hat. Or maybe you are less into the country's most prestigious horse race and just like that you get to leave the office for a glass of Champagne and a fancy lunch. Whatever your investment in the Melbourne Cup, if you fancy making an afternoon of it these are the Sydney restaurants and bars with special offers on Cup day.
Read more
Five dishes to try at the Night Noodle Markets
Sydney's Night Noodle Markets are back at Hyde Park from Oct 6-23 as part of Good Food Month. This year's hawker-style market will be cash-free, like Chippendale's Spice Alley, which should mean less time waiting in lines. To help speed things up even more, we've picked out the five dishes you should try when the markets open on Thursday, including smoky chicken skewers from Hoy Pinoy and soft shell crab buns from House of Crabs. 1. Pork belly or chicken skewers from Hoy Pinoy There's three ways you can tell if Hoy Pinoy is around: first is the smoke which rises from the Filipino-style charcoal barbecues; secondly, you'll see people wielding the oversized skewers like meaty swords; and finally you'll see a very long snaking line. It's one of the most popular stands at the NNM, so you'll most likely have to queue for a skew, but the smoky chicken thigh or juicy pork belly numbers are worth the wait. 2. Roti canai from Mamak Go for this old favourite from one of Sydney's much loved cheap eateries and you won't regret it. Pronounced like 'chan-eye', roti canai has buttery soft layers of pastry cooked crisp on the outside and doughy in the middle, which is perfect for mopping up curry sauce. They're also doing a Nutella-topped one if you've got a sweet tooth. 3. Soft shell crab from House of Crabs Surry Hills' home of crustaceans will be making its Noodle Markets debut this year, dishing out soft shell crab in a crisp Vietnamese bun. Fun fact: soft shell crab
Read more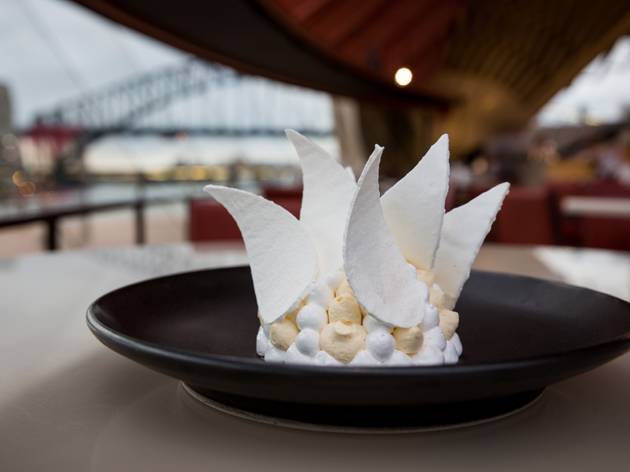 Cheap Hacks for Fancy Places
Eating out in Sydney is expensive. It can be a struggle to get change from $200 for two, even at a mid-level joint. But we've got some tips for you, Sydney. Here's how to eat at the best restaurants in town without breaking the bank.
Read more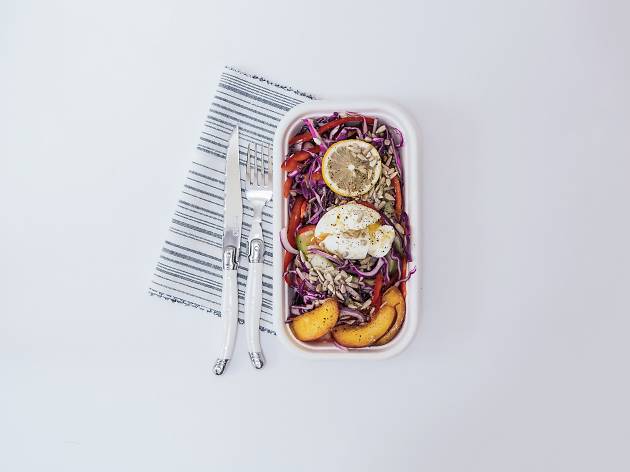 The best healthy deliveries in Sydney
It's so easy to just head up to your local Thai and get pad see ew for lunch isn't it? And when you're home late from work, or suffering the after-effects of too many Negronis, who doesn't want to order a pizza? We feel you. But there's also space in these hectic times for healthy choices, so we've compiled a list of our favourite healthy deliveries right now.
Read more
The best Sydney cafés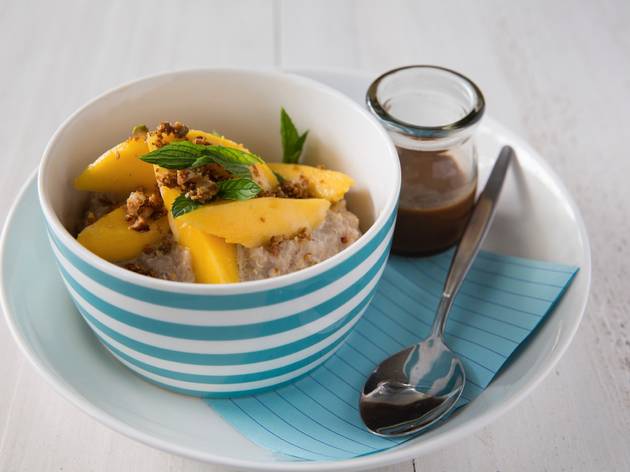 The best breakfasts in Sydney
Aussie breakfasts are legendary the world over, and we damn well know how to do them right here in Sydney. From the best cheese toastie around to that liquorice bread, here's our list of where to go and what to order at the best cafés in Sydney.
Read more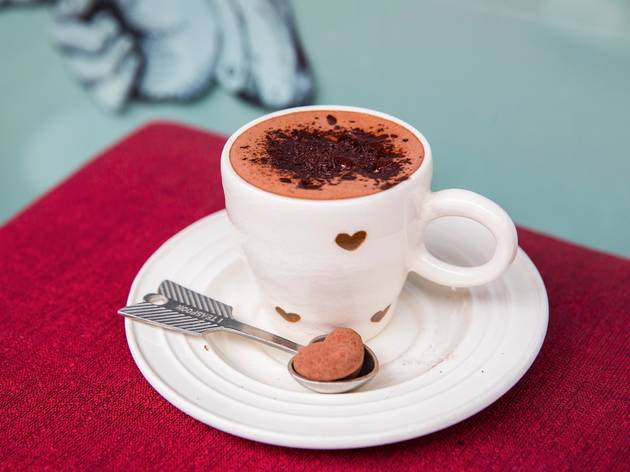 The best hot chocolate in Sydney
Like heat? Like chocolate? Lucky you – we scoured the streets of Sydney to find the best hot chocolates in town. And we're still on a jittery sugar high. From thick and rich to smooth and creamy, these five drinks will make any winter's day a whole lot sweeter.
Read more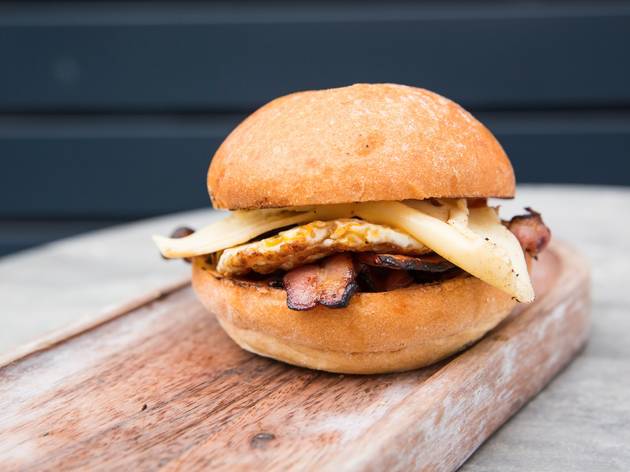 The best bacon and egg rolls in Sydney
Whoever first put cured, fried pork and soft, melty eggs together deserves a seriously prestigious award, in our opinion. Stuff them between two layers of soft white bread, spread on a heap of butter and you've pretty much got food nirvana right there. So we took it upon ourselves to traipse the streets of Sydney to find you the best bacon and egg rolls to fix any hangover, heartbreak or hard-earned snack. Man, it's a tough job.
Read more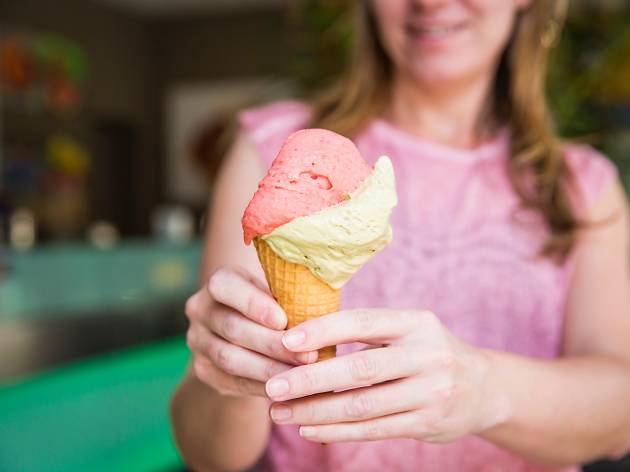 The best gelato in Sydney
Ever since Messina opened back in 2002, Sydney has been head over heals in love with gelato. Which we always should have been, really, given that we are a seaside city that's also stinking-hot half of the year – because what do beaches and heat equal? That's right: ice cream. There are a thousand places to get it – from the gummy, overly saccharine crap, to smooth, silky excellence. Rest assured, though, that these ten are all in the latter category. Here are our top ten favourite gelaterias in Sydney right now:
Read more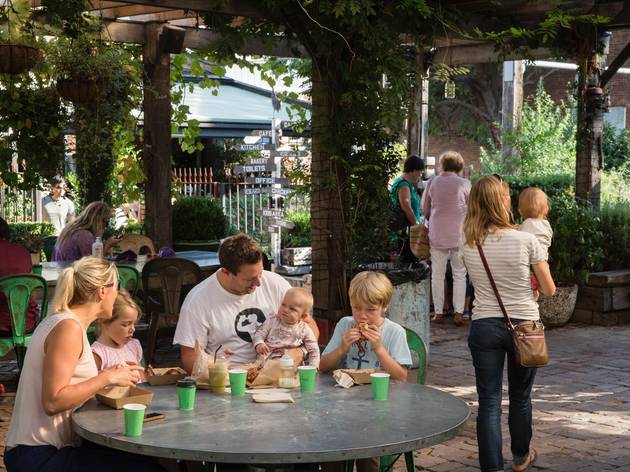 The best kid-friendly cafes in Sydney
Let them run amuck at the playgrounds, farms and kids' areas in these child-friendly cafés around Sydney. Maybe treat them to a babyccino too. 
Read more
READ MORE OF OUR LATEST CAFE REVIEWS