Classic Hollywood at the Ritz Cinema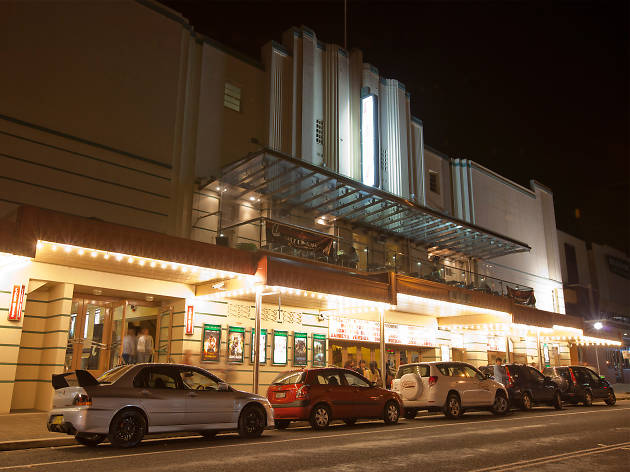 Celebrate the 80th birthday of the Ritz with some of Hollywood's best ever movies back on the big screen
The Ritz in Randwick is one of Sydney's true architectural gems, built in 1937 and one of only two Art Deco cinemas left in Sydney. A visit here can bring lustre to any film.
To mark the 80th birthday of the Ritz, they have programmed a season of nine all-time Hollywood greats spanning 1939 to 1967, all of them digitally restored and all of them must-sees for everyone who loves movies.

Sublimely funny, desperately romantic, and endlessly quotable, Casablanca (1943) kicks off the season, with Humphrey Bogart in the iconic role of café owner Rick and Ingrid Bergman as his lost love Ilsa. Will they be reunited in Nazi-occupied Morocco? Will one of the usual suspects take the rap, will Sam play it again, and will they always have Paris?
Vivien Leigh vows to get her man at the end of the Civil War in the epic Gone with the Wind (1939), while Warren Beatty and Faye Dunaway go on a rampage as Bonnie and Clyde (1967), evoking the spirit of rebellion of the 1960s.
Also from 50 years ago is The Graduate. This hilarious counterculture touchstone will seduce you with its witty performance from Dustin Hoffman and smouldering turn from Anne Bancroft, and touch you with its tale of the bitter older generation reaching out to strangle the younger.
Indulge your sentimental side with Cary Grant and Deborah Kerr in the 1957 romantic weepie An Affair to Remember, or join Cary in the white-knuckle Alfred Hitchcock adventure North by Northwest, made two years later.
Love La La Land? Then see one of the musicals that inspired it. Singin' in the Rain (1951) is a funny romp about movie stars at the end of the Silent Era that features catchy songs and some of the best dancing ever caught on film courtesy of Gene Kelly et al.

All About Eve from 1950 is the gripping melodrama of a ruthless woman's climb to fame on Broadway, with Bette Davis as the diva actress ripe to be toppled by her seemingly subservient helper (Anne Baxter) – it's a corker.

And then there's one of the best comedies ever made – Some Like It Hot, in which two musicians on the run from the mob (Jack Lemmon and Tony Curtis) dress in drag to hide out in an all-girl band and try to win the favours of a singer (Marilyn Monroe).
Time Out is super-jazzed about this season of classic films – catch any one of them and you will be too.