Family Fair at Rouse Hill House and Farm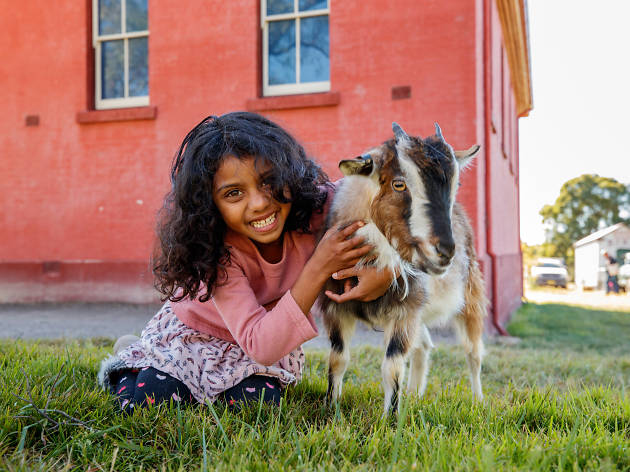 It's a barnyard bash with family-friendly activities from a simpler time
Replace those screens and gadgets with old fashioned village games, markets and farmyard adventures for a family day at Rouse Hill House and Farm. Enjoy wholesome country fare from the food stalls – think lavishly buttered scones and a hearty sausage sizzle – while you explore the farm.
In between rounds of sack racing, maypole dancing, kite flying competitions and casual bouts of croquet, experience life on the farm. The resident farmer will take you on a tour to feed the cows, meet ridiculously cute baby animals at the petting farm and help smaller farmhands ride a sturdy Shetland pony (it's $8 for a trot).
When you're ready for a break from all the action, head to the book readings and relax while listening to Australian classics like The Magic Pudding and The Complete Adventures of Blinky Bill. For creative kids there's craft workshops in collage-making, or a class all the way from the 1800s inside the old schoolhouse.
The standard entry price is $6, but if you've got a horde of youngins grab the family ticket for $20.