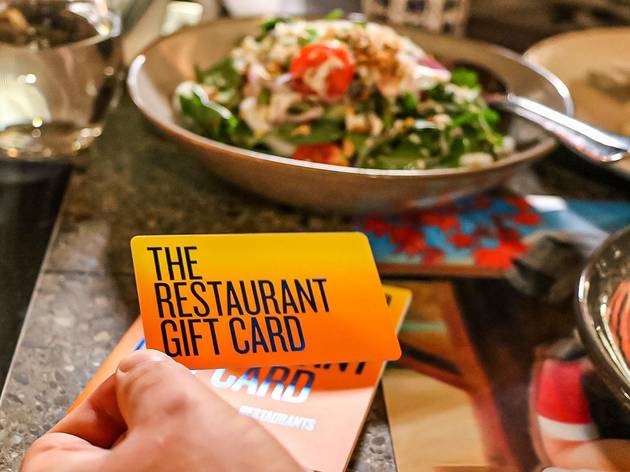 This gift card can be used at restaurants across Australia that accept eftpos
The Restaurant Gift Card by the Card Network is a Mother's Day gift that also helps the restaurant industry
There are several restaurant gift cards on the market and good reason to buy them for family and friends. After all, a nice meal in a good restaurant is the kind of treat many of us might hestitate to indulge in, but the gift card obliges you to treat yourself. Love it.
The Restaurant Gift Card by the Card Network, however, is a little different to any other. Unlike cards that can only be used at a small number of participating venues, the Restaurant Gift Card can be redeemed at restaurants or cafés across Australia that accept eftpos – that's over 10,000 venues!
Choose everything from a fine-dining experience at a top-class restaurant to a casual get-together with family at your favourite local trattoria. The value can be redeemed across multiple restaurants. In addition, with no fee applied to the purchaser and crucially no cost to the venue, the cards also help those in the hospitality industry. The Restaurant Gift Card is the official gift card of the Restaurant and Catering Association (R&CA), so it's hardly surprising!
The cards are available in denominations of $50, $100 or $200 in a physical format perfect for slipping into an envelope along with a greeting card, or digitally for ease of use via your phone's wallet function. Does your mum love dining out but doesn't like the cost? I think we have your Mother's Day gift sorted.
You can buy online or pick up a physical gift card at any Woolworths, Coles or Target store Australia-wide. Find out more here.