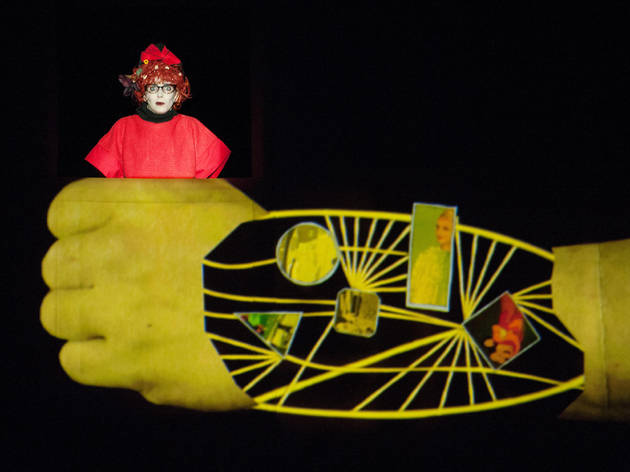 1/10
Photograph: Bernhard Müller
Salzburger Festspiele 2014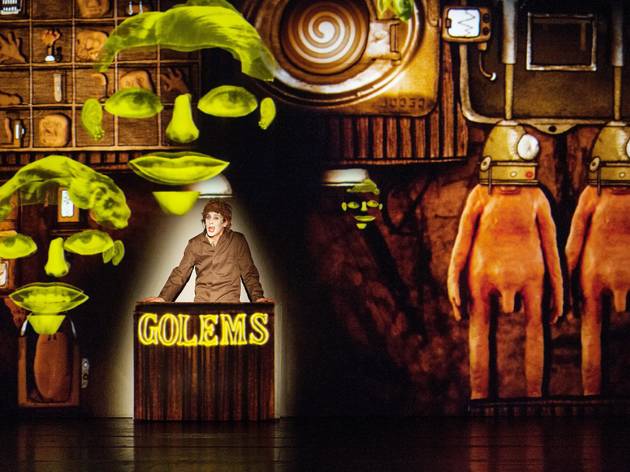 2/10
Photograph: Bernhard Müller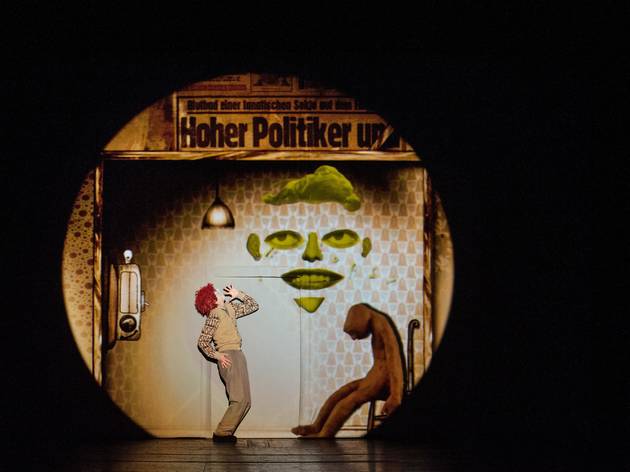 3/10
Photograph: Bernhard Müller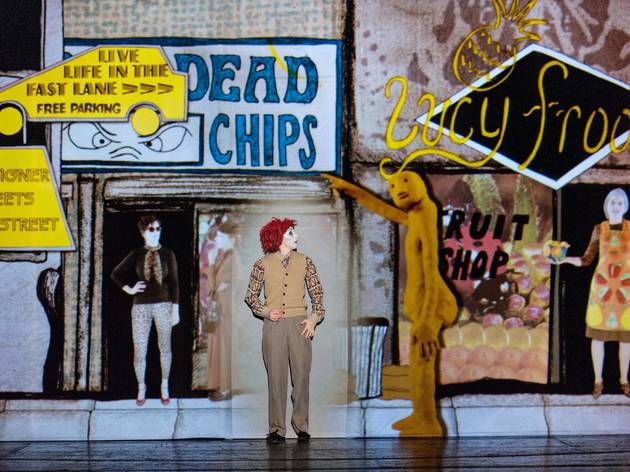 4/10
Photograph: Bernhard Müller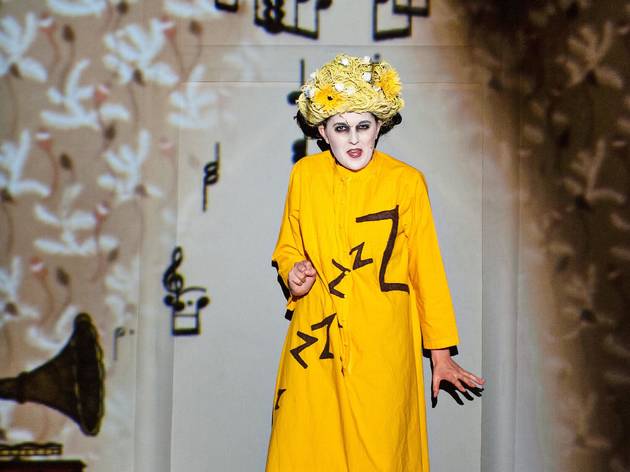 5/10
Photograph: Bernhard Müller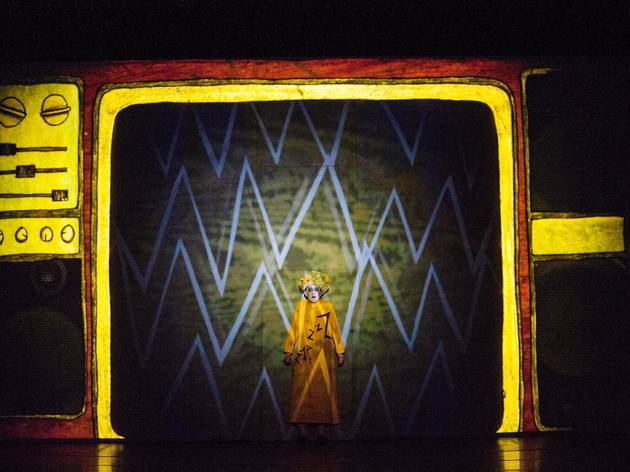 6/10
Photograph: Bernhard Müller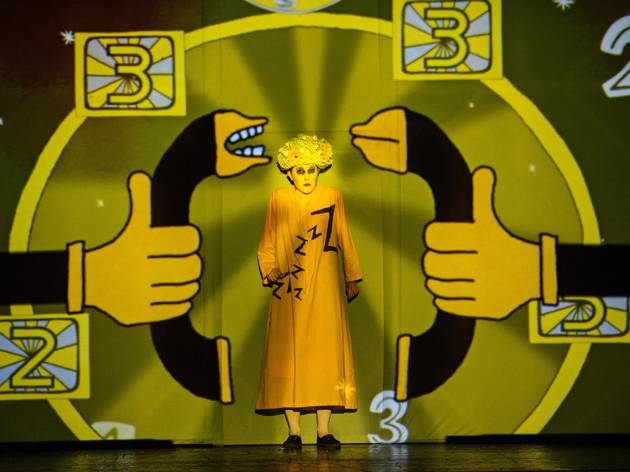 7/10
Photograph: Bernhard Müller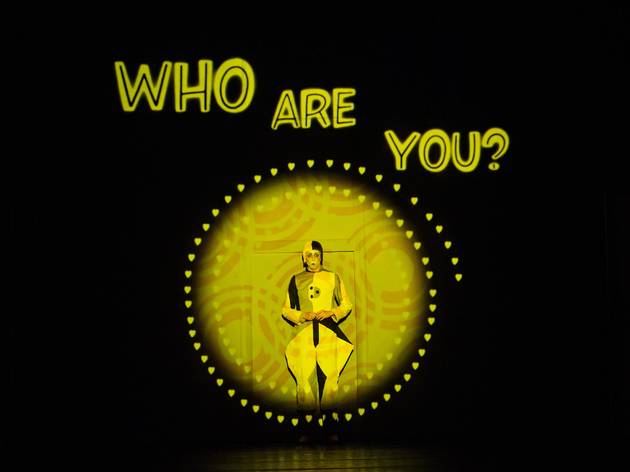 8/10
Photograph: Bernhard Müller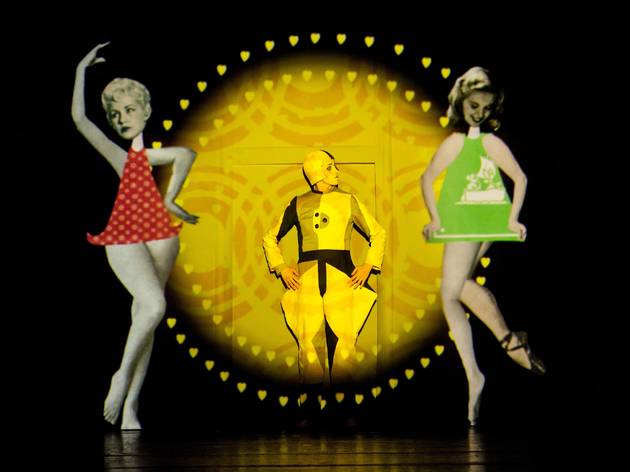 9/10
Photograph: Bernhard Müller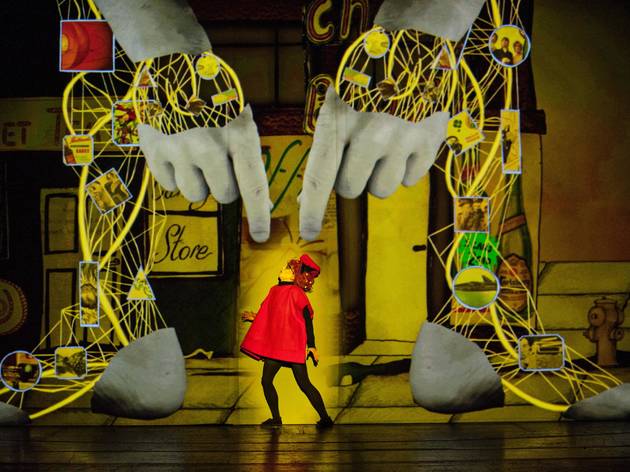 10/10
Photograph: Bernhard Müller
UK company 1927 bring their acclaimed version of the Golem story to Sydney
Golem is the latest work imported by Sydney Theatre Company as part of its annual seasons. This time, the work is from British outfit 1927, known for blending live performance with sophisticated film and animation techniques. First performed at the 2014 Salzburg Festival, Golem has been on the road ever since, including a West End engagement.
It's an update to the Golem tale rooted in Jewish folklore and referenced in the Talmud. More widely, a golem is known as a man made out of clay who cannot speak, a docile creature of service without intelligent thought who – through some instance of human error, hubris, or perhaps merely through the inevitability of fate – eventually becomes violent, evil; a creature of disaster and pain.
1927's production is a modern allegory for the rise of technology and society's dependence on various devices, and the show is not subtle about it, stopping just short of calling the creature an iGolem. Annie (Esme Appleton), a librarian who moonlights in a punk band that has yet to perform outside a rehearsal room, lives with her socially awkward brother Robert (Shamira Turner) and her Gran (Rose Robinson), a staunch anarchist. Robertworkis a tedious tech job, and when local inventor Phil Sylocate spruiks his new all-service 'Golem' , Robert is quick to embrace it.
Robert's Golem, voiced by Ben Whitehead, is finely animated by Paul Barritt in a charmingly referential way: there's something very Pingu or Gumby's old Blockheads in his appearance, a sort of childlike appeal gone wrong. Likewise, Golem quickly evolves from a helper to an insidious influence and a spouter of shallow, selfish, capitalist ideals. Just as it seems Robert and Annie and Gran might be done with this scary Golem, he is replaced by a newer, sexier version: Golem 2. He makes life so much easier! He revolutionises Robert's workplace and love life! Will the Golems seduce the world?
1927's staging is truly innovative; the integrated sustained animation of the Golem and all the show's set pieces are a real achievement, creating a playfully cinematic atmosphere that adds a little more excitement to its live elements – the score is performed onstage by the ensemble of performers, and the actors' performances are pleasingly broad. The energy of the show, directed with a deft hand and probably a bit of a wink by Suzanne Andrade, who also wrote the script, feels different, more open, perhaps, to new possibilities, and that's an exciting experience as an audience member.
However, it is longer than it needs to be; we spend too much time with Golem 2 and the show's whimsical scene transitions are repetitive. It's all a bit much. After a while it all starts to feel a bit twee, which turns the technology allegory at its heart into something a little too earnest, too moralistic and old-fashioned to be as radical and non-conformist as it dresses itself up to be.