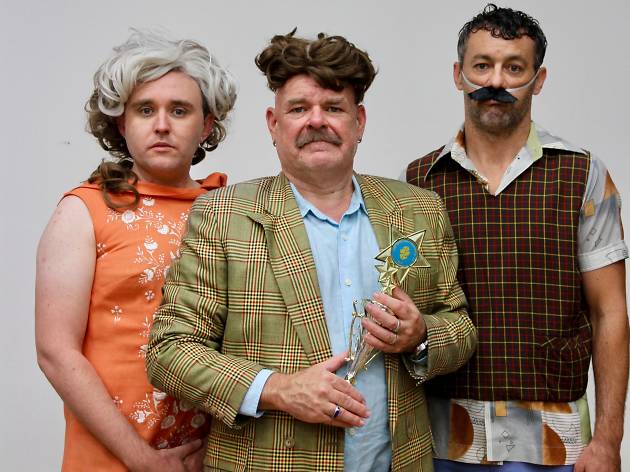 Enda Walsh's black comedy comes to one of Sydney's most vibrant independent theatres
Inside a ramshackle London council flat, an Irish father forces his two sons to perform a farce at 11am every morning recounting the story of their final day in their homeland. But as the farce progresses, the lines between fiction and truth become blurry and cracks begin to appear.
Irish playwright Enda Walsh set about to write a farce that was "impossible to perform", with quick shifts between the world of the farce and the stark reality these character's face. The resulting play, which premiered in 2006, explores what happens when we become obsessed with the stories we tell, diving headfirst into them to escape tough truths.
This production at Kings Cross Theatre will be directed by Kim Hardwick, one of Sydney indie theatre's busiest directors. The cast features newcomer Rachel Alexander alongside indie theatre stalwarts Laurence Coy, Robin Goldsworthy and Troy Harrison.