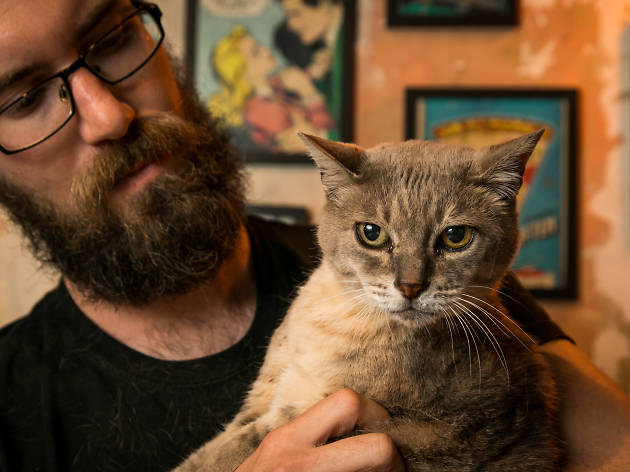 A pub quiz dedicated to all things cats comes to Public House Petersham
Gizmo, who holds court at the Public House Petersham, is one of Sydney's famous pub cats, and the little guy is lending his suppawt (oh yes, we went there) to the Urban Cat Alliance by offering his very own Lounge at the pub as the venue for this augural fundraiser.
The Urban Cat Alliance focuses on street cat rescue, rehabilitation and vet expenses, and to help them in these aims they're holding a CaTrivia event in June. This feline-focused pub quiz will feature cat-themed drinks and food, a raffle and silent auction with prizes aimed at cat lovers, and possibly a guest appearance from Gizmo himself (nap time permitting).
The trivia will be hosted by actor Sam Anderson (Mao's Last Dancer, All Saints, Underbelly 2) with mood music provided by Miss Calli and the Executive.
If this all sounds like your cup of catnip, get a group together (up to six permitted), bone up on your essential feline facts, and email events@ucarescue.org.au in order to register. Tickets are $20 each.