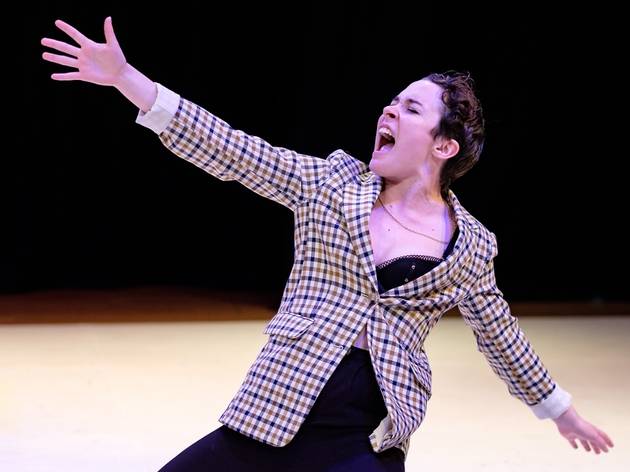 Follow in Hugh Jackman's footsteps by training at this top Australian drama school
The Actors Centre Australia is taking enrolments for its Bachelor Degree course
Every now and then, a story will emerge about a bright young talent, plucked from obscurity by a big name director and lofted to overnight stardom. And perhaps, if you're an aspiring actor, you too daydream about being discovered in much the same way? In reality, developing a successful career in acting is a little more complicated. It takes time, tenacity, and the training to turn raw talent into a finely honed craft.
This is something that one of Australia's most successful Hollywood exports, Hugh Jackman, knows well. He undertook his foundational training at the Actors Centre Australia (ACA) in Sydney in 1992. In an interview from 2011, he admitted that when he first arrived at drama school, he was "the dunce of the class". However, today he's an international household name, acclaimed for his rich performances both on stage and screen.
If you think you've got what it takes to follow in Jackman's illustrious footsteps, the ACA wants to hear from you. This top Australian drama institution is currently accepting applications for its 2021 undergraduate program, which combines inspiring classes with some of the industry's leading luminaries with a supportive philosophy that ensures every student has a balanced and healthy lifestyle. As ACA patron Jackman puts it: "What the ACA does really well is help you be you. It teaches you how to learn, and you will never stop learning."
Key to its success is the ACA course's focus on vocational skills, offering its students sector-specific training so they can enter the performing arts workplace and contribute at the highest levels as soon as they graduate. The ACA's flexible three-day timetable also allows students the freedom to pursue their acting dreams without having to sacrifice every other aspect of their personal or artistic lives. Students graduate with a Bachelor of Performing Arts (Stage and Screen) degree, accredited by the Torrens University Australia, as well as a grounding in all the key fundamentals they'll need to enter the acting profession.
"Whether you're the actor in training or the tutor who's expertly guiding that training, at ACA we're in this together, " says the ACA's head of acting, Adam Cook. "We provide an exciting and challenging journey for every one of our students. You'll be guided by the very best tutors this country has to offer, every one of whom has decades of experience in their chosen discipline."
Applications for the 2021 undergraduate course close on October 30, with callback auditions due to take place between November 9-13. Courses commence in February 2021. For full details of entrance and audition requirements, plus information on financial support and scholarships, visit the Actors Centre Australia website.