Jacob's Creek Kitchen Collective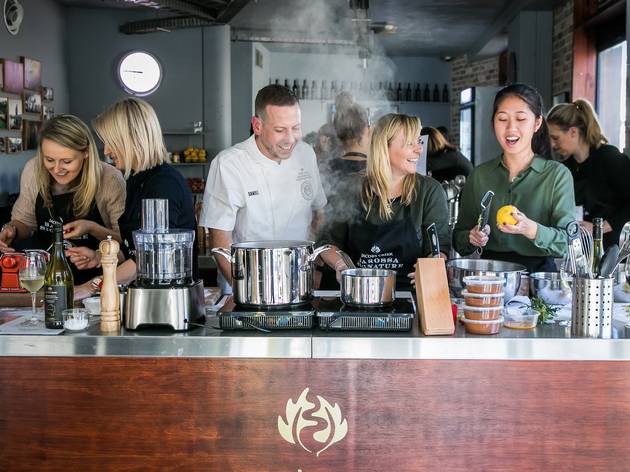 1/7
Photograph: Anna Kucera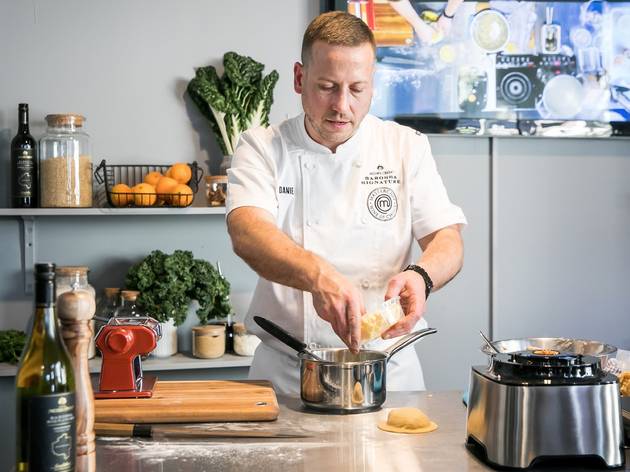 2/7
Photograph: Anna Kucera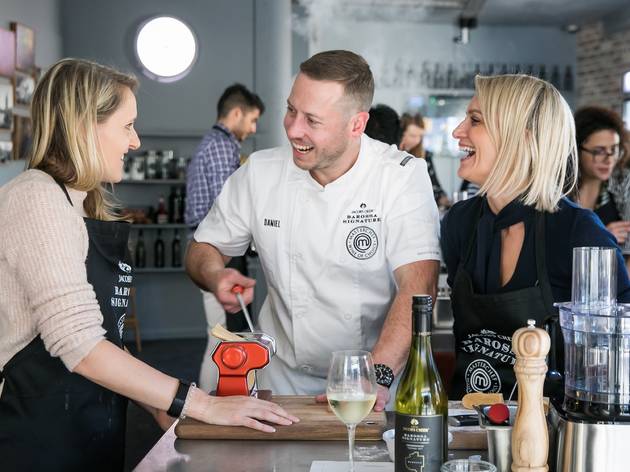 3/7
Photograph: Anna Kucera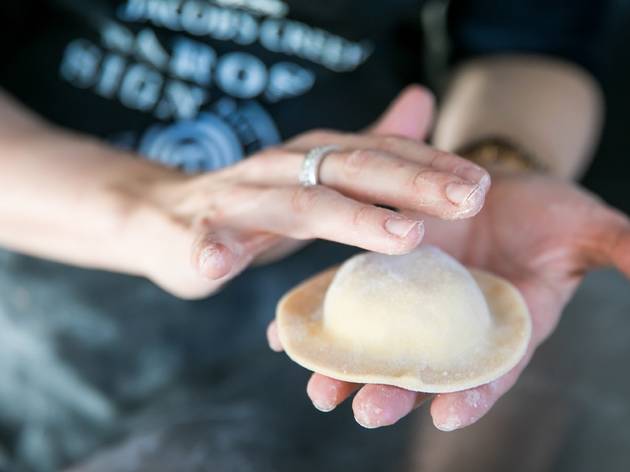 4/7
Photograph: Anna Kucera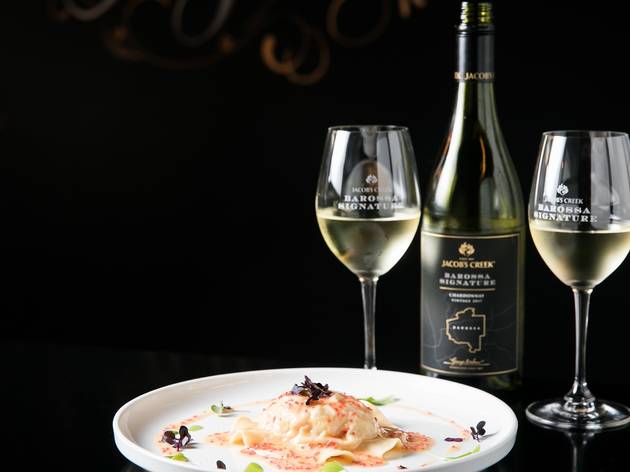 5/7
Photograph: Anna Kucera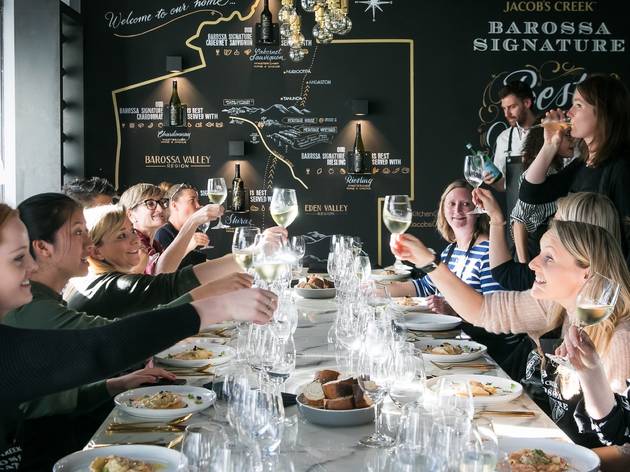 6/7
Photograph: Anna Kucera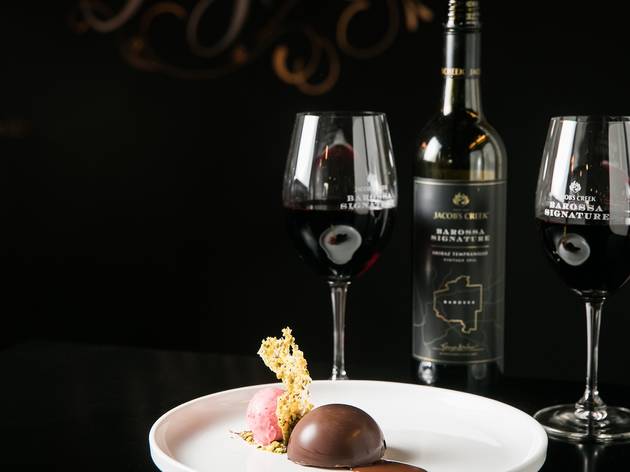 7/7
Photograph: Anna Kucera
[Sponsored] It's time to earn your chef's whites and become the master of a new kitchen at this pop-up cooking and dining experience
Do you get giddy with the excitement during the mystery box challenge on MasterChef? Well, have we got a cooking and dining experience for you.
For three weeks only (July 27 to August 12), aspiring chefs can visit the pop-up Jacob's Creek Kitchen Collective in Surry Hills, where you can gain new culinary skills in a MasterChef-inspired cook-off before enjoying a three-course feast accompanied with matching Jacob's Creek Barossa Signature wine. Don't worry if you're more of a kitchen hand than a sous chef: the four-hour experience caters to all skill levels, and it's only $95 per person.
Guided by award-winning chef and previous MasterChef guest Daniel Wilson, you'll be cooking to the clock, but instead of an elimination round you only have to conquer dinner with wine pairings afterwards. You'll have two dishes to recreate. The first is a prawn and spanner crab ravioli entrée, garnished with finger lime, caviar and a beurre blanc sauce. You'd better nail that buttery beauty. For dessert, you'll be making a dark chocolate delci (literally meaning 'delight') and whipping together a raspberry sorbet with a jaffa sauce.
You'll get to enjoy your creations as part of the feast along with Daniel's canapés and main course. Wine expert Ambar Maddox will also walk you through those Jacob's Creek Barossa Signature wines, which are MasterChef's wine of choice.
While your meal is a prize in itself, your efforts will be judged by the experts and the winning team will head home with a special prize that any die-hard MasterChef fan would be proud to have. If you've got 16 MasterChef-obsessed friends, get in fast so you can book out an entire session for your group of chef-diners and wine lovers. Otherwise, it's a great opportunity to meet new people who love MasterChef, food and wine as much as you.
With just 15 night and day sessions held from Friday-Sunday across three weeks, there are limited options, so be quick to book your spot at the table. All the relevant aprons, whisks and cooking utensils (so you can cook like a MasterChef) will be provided, and you can expect canapés on arrival, because you should never cook hungry. Free-flowing wine will be served throughout the evening, so of course this is an over-18s experience.
All the profits from the pop-up will go towards SecondBite, the Australian charity fighting food insecurity by providing those in need with fresh, nutritious produce. The organisers are aiming to raise enough money to feed 100,000 Aussies.