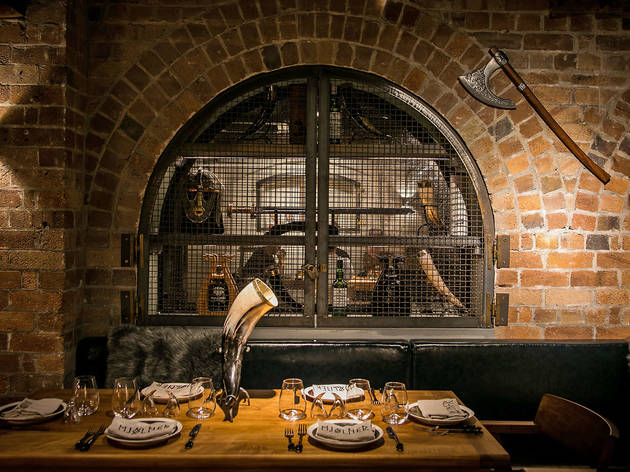 Time Out says
[Sponsored] Experience a cocktail made from a unique expression of Maker's Mark at Mjølner Sydney
Throughout December and January, the Speakeasy Group's Sydney bars will be serving up a very special bourbon whiskey –
Maker's Mark Private Select
.
Private Select was created in a one-off special collaboration between Maker's Mark chief distillery officer Rob Samuels and Speakeasy Group bar managers Alissa Gabriel (Mjølner Sydney) and Max Allison (Boilermaker House).
Through the innovative process dubbed 'Maker's and Shakers', Gabriel and Allison, along with other industry bartenders, spent an immersive day with Samuels creating the personalised bourbon whiskey expression.
Starting with a base of fully matured Maker's Mark straight from the barrel, Private Select was customised by the bartenders who were provided five cask stave options, which can create a 1,001 possible stave combinations, resulting in an uniquely personalised finish and profile.
Guests will be able to sample the resulting dram any way they like as well as in a very special cocktail created by Gabriel with the expression called 'Battle Axe Volume 3'.
Available at
Mjølner Sydney
, the Battle Axe Volume 3 utilises chicory root and walnut leaf-infused Maker's Mark Private Select bourbon, a shiraz and maple reduction, bitters and beeswax. It's a cocktail that takes the Old Fashioned to a whole new dimension and couples it with a punch of tannins, ages it on beeswax and serves it over block ice.
The window to experience this unique whiskey is closing fast, so be sure to get down to Mjølner Sydney and all the Speakeasy Group venues before it disappears.
Details
Users say