Best natural wine bars and shops in Tokyo
Like your wine pure? Visit these Tokyo restaurants, bars and liquor stores for the best organic and biodynamic offerings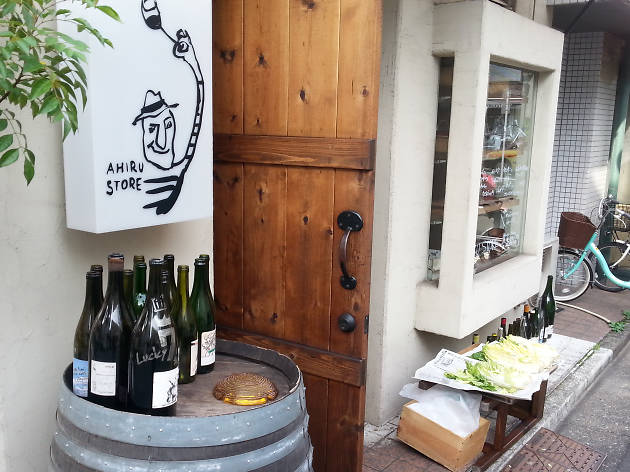 Words by Sarah Crago
Here's a surprising fact: Japanese consumers were very early adopters of natural wine, developing a taste for it in the '90s – even before it became a trend in France. Since then, the natural wine movement has established firm roots in Tokyo, and shops and neighbourhood bars boasting unadulterated wine are now plentiful in the capital.
Despite Japan's unfavourable climatic conditions, domestic winemakers have become passionate about realising the potential of natural wine, with at least five vineyards producing Japan's first entries into the market, which are being enthusiastically received. There are several liquor stores in Tokyo that are devoted to natural wine and these days you can even see some brands stocked on the shelves of select department stores.
Natural wine is also a big hit with Tokyo's new generation of drinkers who don't consider themselves aficionados. They don't possess a taste reference acquired from a wine education or shaped by the familiar products of their region. They have no preference over origin or variety. Their palates are not trained nor are their minds aware of the traditional aroma and taste descriptors. They are drinking wine because they like it. They like the easiness of natural wine and the light mouthfeel, and describe it simply as 'drinkable' wine.
And in case you're wondering what exactly makes a wine 'natural', it's when the wine is produced with minimal intervention – nothing added, nothing removed. No chemicals or artificial fertilisers are used on the vines nor is there any manipulation of flavour or additives used in the winemaking process. Enough talk, here's where to drin