Heads up! We're working hard to be accurate – but these are unusual times, so please always check before heading out.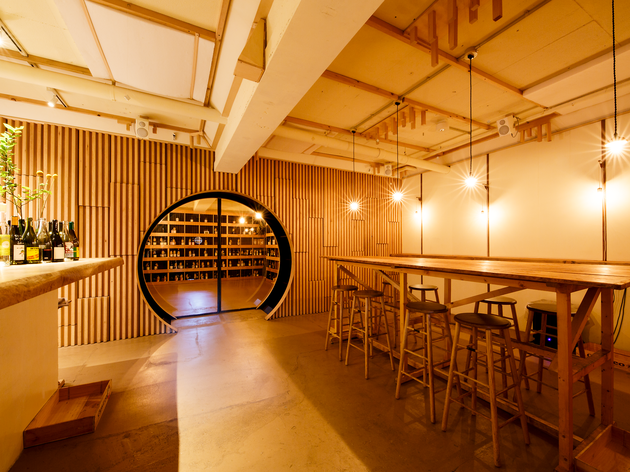 Best wine bars in Tokyo – natural wines included
Old world, new world, natural or even Japanese wines – these top bars in Tokyo are perfect for sipping on the good stuff. By Jessica Thompson and Sarah Crago
Sake may be Japan's national drink but the country is equally famed for its whisky and beer. However, in recent years, wine production and consumption in the country are gaining momentum as well.
Yamanashi, Nagano, Hokkaido, Yamagata and Niigata are Japan's preeminent producers of wine. Little do people know that grapes have been cultivated in Japan since the 8th century but it wasn't until the 1870s that they were turned into wine with the first brewery set up in Japan. About a hundred years later, production started to take off as Japanese brewers went to study in Europe and brought back the technical know-how to improve local grape breeds and brewing methods.
Keep a lookout for Japan's indigenous koshu grape, which has been garnering attention both domestically and internationally for its crispness, acidity and delicate taste. Another popular Japanese varietal is the red grape Muscat Bailey A; it typically creates light and fruity wines that are low in tannins and acidity.
Additionally, the natural wine movement that is showing an upward trend around the world has hit Tokyo, too. And in case you're wondering what exactly makes a wine 'natural', it's when the wine is produced with minimal intervention – nothing added, nothing removed. No chemicals or artificial fertilisers are used on the vines nor is there any manipulation of flavour or additives used in the winemaking process.
So whether you're after a stylish standing bar, cellar-door hideout, homely hole-in-the-wall or somewhere with a food menu to impress a date, we have you covered. We'll start with what's in vogue – the natural wine bars – and then move on to establishments offering a global wine list as well as those specialising in domestic drop.
RECOMMENDED: The best bars in Tokyo
Bars and restaurants with natural wines
More wine bars and restaurants
Explore Tokyo's vibrant drinking scene