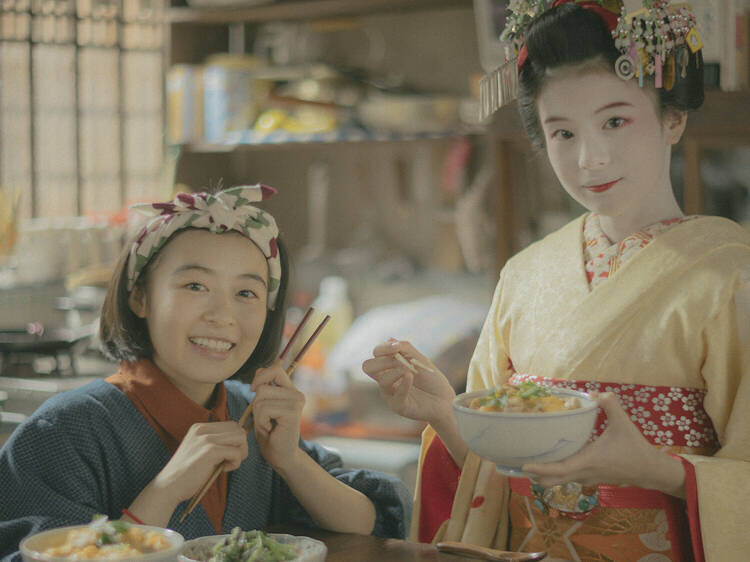 Photo: Netflix
Kiyo in Kyoto
The original: A manga series by Aiko Koyama, 'Kiyo in Kyoto' follows the story of a modern teenager from Aomori called Kiyo, who moves to Kyoto with an ambition to become a cook at a maiko house. While she used to take classes for maiko (the Kyoto term for geisha), Kiyo's teachers often criticised her for her clumsiness. Now she follows her true calling in the culinary arts while working to support the professional maiko who live with her, one of whom is her childhood friend Sumire, who is considered to be one of the most talented maiko apprentices in Kyoto.
Why it deserves to be an adaptation: Everyone loves a good series about Japanese food – just look at the viewership for shows like 'Midnight Diner. Plus, depictions of mouth-watering dishes usually look better in motion than on paper. But beyond its ever-irresistible scenes of Kyoto cuisine, 'Kiyo in Kyoto' also gives people a rare, educational glimpse of the secretive world of maiko.
While 'Kiyo in Kyoto' has already been adapted into a subtitled anime series for NHK, a live-action series adaptation is expected to hit Netflix sometime this year. What's more, the series will be directed by award-winning Japanese director Hirokazu Kore-eda, whose memorable mealtime scenes in films like 'Shoplifters' often leave audiences salivating. So rest assured the production is in good hands.
Where to watch it: You can watch selected episodes of the anime on NHK for free online. Each episode runs for 25 minutes and there are English subtitles. As for Kore-eda's version, keep an eye out as the series is expected to be released sometime this year on Netflix.