After receiving two million new subscribers since the pandemic hit, Netflix Japan has decided to raise its subscription prices by up to 13 percent starting in March. Though we'll have to pay a little extra for the entertainment, the new movies and series adding to the platform's ever-growing selection make it all worth the price hike.
March will see another stellar set of titles added to the platform, including a collection of the beloved anime series 'Detective Conan'. Here are the movies and shows to stream this month. Bear in mind that not all of these films offer English subtitles and regional restrictions may apply.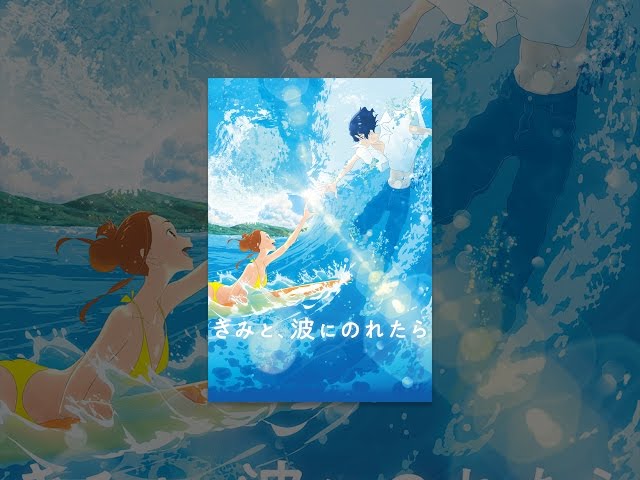 Ride Your Waves
Synopsis: Ocean lover Hinako Mukaimizu has chosen to go to college in a seaside town where she can surf every day. When her apartment catches fire, Hinako is rescued by 21-year-old firefighter Minato Hinageshi and is immediately drawn to his strong and resolute spirit. Though tragedy strikes just as the pair are falling in love, Hinako follows Minato's example and learns to be more independent.
Overview: Brace yourself – if you're not in the mood to sob into a wad of tissues you may be better off watching a film without a devastating turn of events partway through. Having said that, while 'Ride Your Waves' may be scored with sad moments, it's not a sad film. Rather, it's a meaningful journey about rediscovering purpose and picking yourself up again after unexpected tragedy. Plus, its visually stunning animation makes it a true head-turner. Available from February 26
Detective Conan
Synopsis: High school student Shinnichi Kudo has an affinity for Sherlock Holmes mysteries. Because his father is a detective, Shinnichi occasionally uses his sharp wit to help detectives solve cases. When he gets mixed up with a group of villains called the Black Organisation, he is forced to drink an experimental poison which transforms his body into that of a primary school child. He takes up the pseudonym Conan Edogawa, continuing to work on cases while uncovering the inner workings of the Black Organisation.
Overview: Since its first broadcast in 1996, 'Detective Conan' has seen nearly 1,000 episodes released over 29 seasons with no signs of stopping anytime soon. Despite the staggering number of episodes, the series managed to maintain a consistency in its storylines with a good balance of light-hearted comic relief and clever, frequently gripping mysteries that will delight fans of Sherlock Holmes. Available from March 1
Sway
Synopsis: Tokyo fashion photographer Takeshi travels home for his mother's memorial and immediates stirs things up with his older brother, Minoru, who is now running the family's garage business. Takeshi learns that Minoru is now in a relationship with his ex-girlfriend, Chieko, who seems to only have eyes for Takeshi since his return.
Overview: 'Sway' won several awards following its release in 2006 and was even screened at the 59th Cannes Film Festival. Written and directed by Miwa Nishikawa, the film is a tense and intriguing thriller told through the perspective of an unreliable narrator. Available from March 1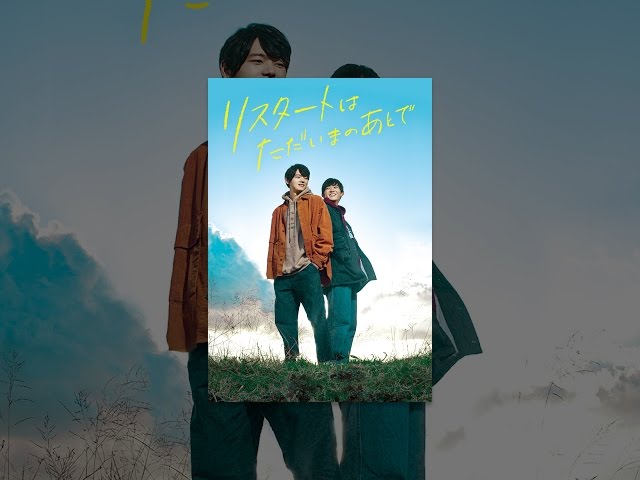 Restart After Come Back Home
Synopsis: After an unsuccessful stint in the city, Mitsuomi Kozaka returns to his hometown in the countryside to collect himself and find a new line of work. As Mitsuomi begins to reestablish a relationship with his family, he also begins to form a new one with the adopted son of a neighbour.
Overview: Released in 2020 and directed by Ryuta Inoue, 'Restart After Come Back Home' is a simple yet poignant story about the relationships and challenges of young adulthood. As Mitsumi re-evaluates the direction he wants to take in life and a same-sex romance unfolds, the film reveals itself to be a second coming-of-age story about what it means to grow into yourself in your mid-twenties. Available from March 1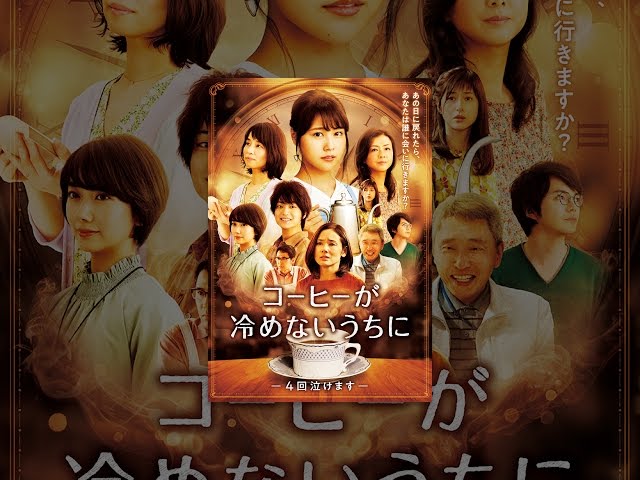 Cafe Funiculi Funicula
Synopsis: According to an urban legend, when a customer sits at the right table at Cafe Funiculi Funicula, they'll be able to travel back in time to any point in their life. Desperate to mend ties with a friend who picked up and left for the United States, Fumiko Kiyokawa comes to the coffee shop in the hopes of travelling back in time, but there are certain rules she'll need to follow in order to do so.
Overview: Released in 2018, 'Cafe Funiculi Funicula' is Ayuko Tsukahara's first film as a director. Despite its fantastical time travel plot, this is a relatively understated feature that focuses on the motives and relationships of the characters that pass through the café rather than the shop's magical properties. Available from March 11
Looking for more? Here are the best Japanese movies and series with English subtitles on Netflix.

More news
Starbucks has dropped a second Japan-exclusive cherry blossom collection
This Tokyo housing index reveals the property prices along the JR Yamanote Line
Japan introduces new regulations to define what qualifies as Japanese whisky
Netflix is releasing a new documentary drama about Japan's samurai warriors
This new Tokyo shop has the most capsule toy machines in the world