An architectural marvel that witnessed the rise and fall of the Maeda clan over 14 generations, Kanazawa Castle is set to undergo a breathtaking 21st century transformation this year. Renowned digital art collective teamLab is bringing a new exhibition to the historic grounds, merging the past and present into a captivating art space. From September 30 to November 26 2023, Digitized Kanazawa Castle will immerse visitors in a world where art, nature and technology converge.
Originally established in 1546 as a stronghold for the Ikko Ikki, a group of influential monks from the Ikko-shu branch of Jodo Shinshu Buddhism, Kanazawa Castle's significance evolved over time. It was rebuilt by Maeda Toshiie, a trusted retainer of 16th-century feudal lord Oda Nobunaga, who transformed it into a grand castle when he gained control of the Kaga domain.
However, the castle suffered through fires and the loss of its main tower due to lightning in 1602. In the years that followed, it served various purposes, such as housing an army base during the Meiji Restoration in the late 19th century and becoming a campus for Kanazawa University from 1949 to 1989.
With the teamLab exhibition, Kanazawa Castle becomes a space where history and contemporary art intersect. As part of teamLab's Digitized City art project, the exhibition explores the potential of digital technology to transform cities and their structures without altering them physically.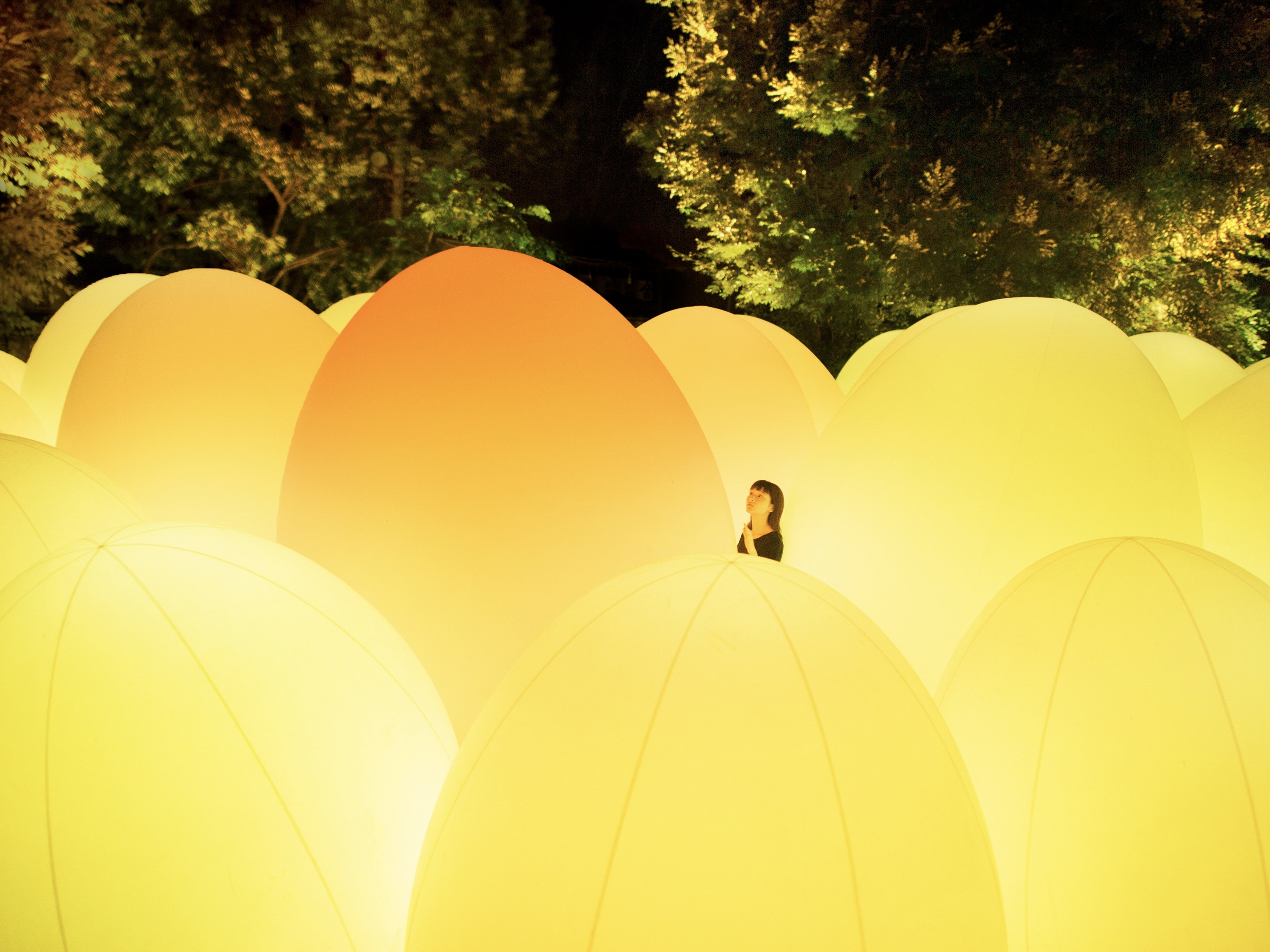 One of the installations, 'Forest of Autonomous Resonating Life,' features a mesmerising arrangement of ovoids, emitting soft light that responds to the wind and the movements of visitors. As people pass through, the ovoids react by changing colours and emitting distinct sounds, creating a harmonious symphony reflecting life's presence within the artwork.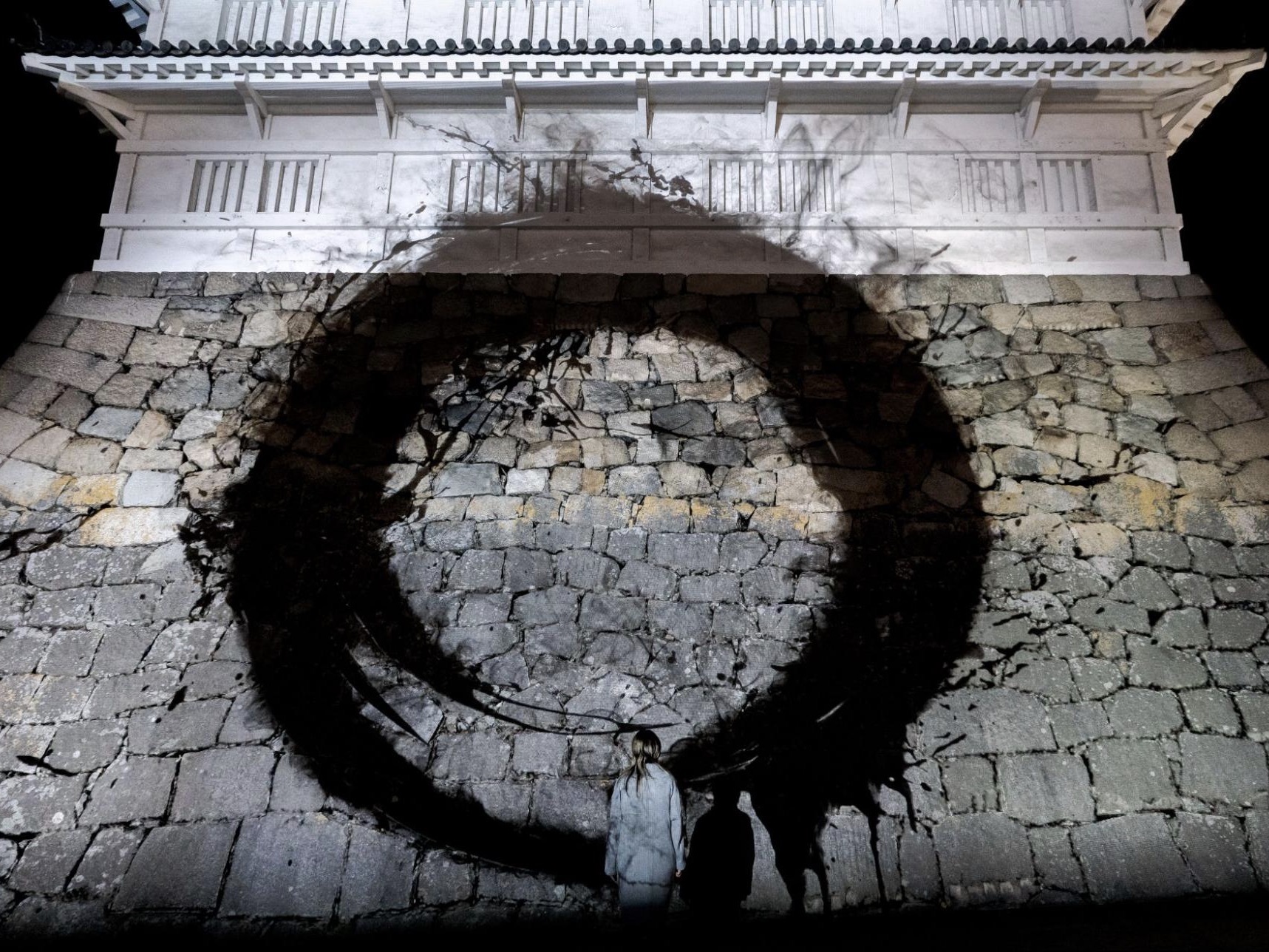 In addition, visitors can see two other captivating immersive installations: 'Animals of Flowers, Symbiotic Lives' and 'Enso'. The former installation showcases a display of colourful animals that interact with vibrant flowers, bringing a sense of wonder and enchantment to the castle grounds. 'Enso', on the other hand, presents a symbolic representation of the Zen concept of enlightenment through a digital display that captures the essence of the circle.
The exhibition will be open to the public from September 30 until November 26 2023. Tickets are available for ¥1,600 per adult on weekdays (Monday to Thursday) and ¥1,800 on weekends (Friday to Sunday). Admission for high school and junior high school students costs ¥800 on weekdays and ¥900 on weekends. Elementary school students can view the exhibition for ¥500 on weekdays and ¥600 on weekends. You can book your tickets here.
More from Time Out Tokyo

Here's the official 2023 forecast for autumn leaves in Japan
teamLab Planets Tokyo has a new digital art installation playing with water and light
Japan has two of the best ranked international airlines for 2023
Trunk Hotel Yoyogi Park is now open, with a stunning infinity pool
Studio Ghibli finally releases images from its latest anime 'How Do You Live?'
Want to be the first to know what's cool in Tokyo? Sign up to our newsletter for the latest updates from Tokyo and Japan.