It's no secret that David Chang loves Japan: he moved here to teach English after university, and later worked at the Park Hyatt Hotel in Tokyo. His famous restaurant group, Momofuku, employs classic Japanese ingredients and techniques. In Chang's hit Netflix series, 'Ugly Delicious', his love of Tokyo food really shines through, with three out of eight episodes based in the city. In season one, Chang chomps into some of Tokyo's best pizza, barbecued meat and fried chicken.
Here's a breakdown of all the restaurants he visits on his epicurean pilgrimage, and why you should visit if you're in Tokyo. (If you're looking for Tokyo restaurants featured in season two of 'Ugly Delicious', we have the list here.)
Savoy Tomato and Cheese, Roppongi
In the first episode of Ugly Delicious, 'Pizza', Chang heads from New York to Tokyo to visit chefs in Japan who are making classic Naples-style pizza while putting their own spin on it. The show cuts straight to the action at Tokyo pizza institution Savoy Tomato and Cheese, where a huge chunk of maguro tuna is about to be sliced and diced to go on pizza.
Savoy Tomato and Cheese is under the revered Savoy pizza shop umbrella, just around the corner from the original location. Along with that tuna pizza, this location also serves Savoy's classic margherita and marinara options. The pizzas are famed for their puffy cornichone and chewy, Naples-style crust.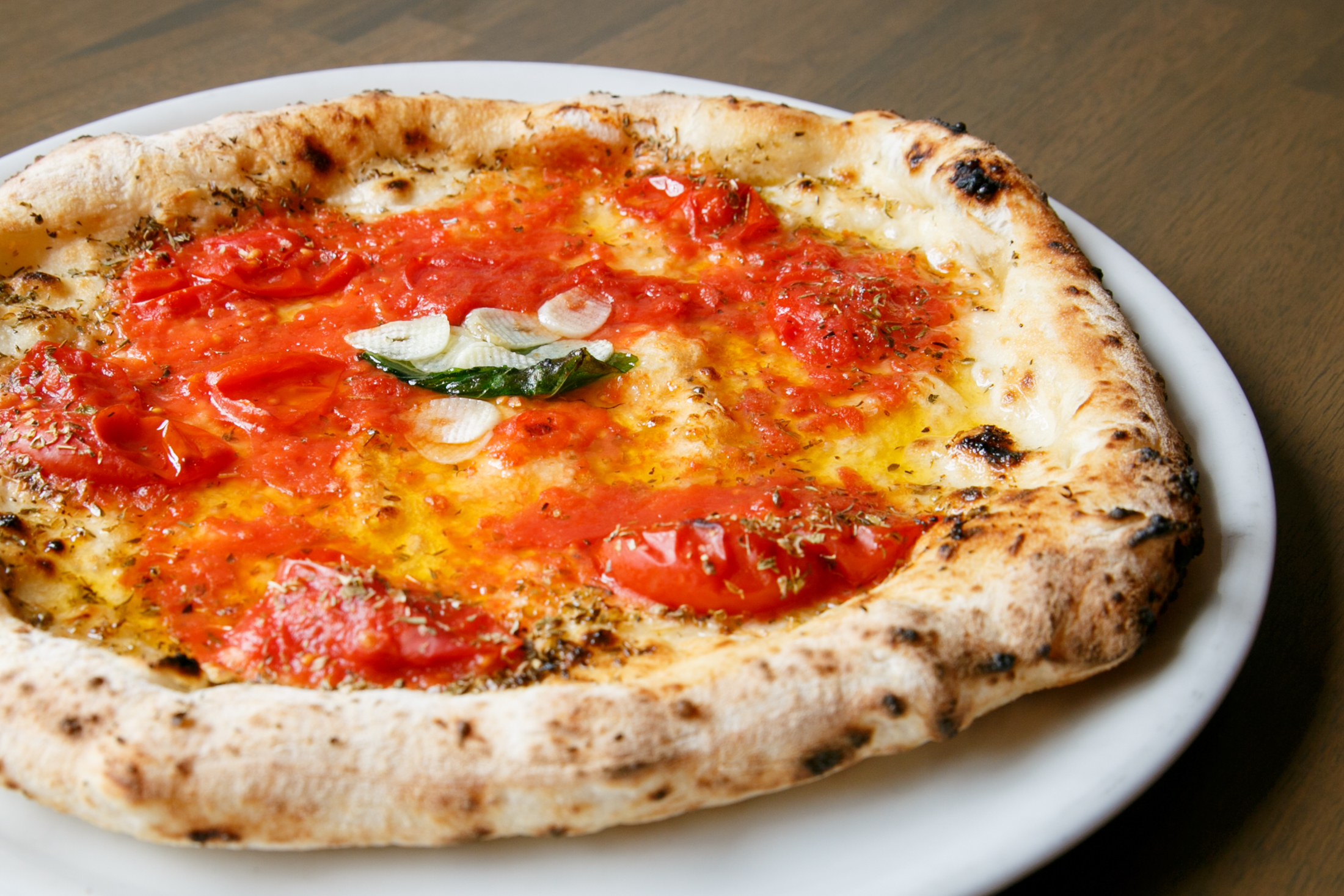 Seirinkan
Tucked down a back alley behind Nakameguro Station, with its multi-storied steam-punk fit-out and Beatles soundtrack, Seirinkan is one of Tokyo's top pizza spots – if not the top pizza spot. Owner-chef Susumu Kakinuma serves two types of pizza – margherita and marinara – plus a range of pasta and side dishes.
Pizza purists will tell you that to make Italian-style pizza, you need Italian ingredients, but Kakinuma disagrees. He believes fresh is best, so he uses Japanese ingredients, including local flour. 'This is, to me, the best way to show homage to something you love the most: by not replicating it with the exact ingredients,' says Chang in the episode.
Yakitori Masakichi
In an episode dedicated to barbecue, Chang visits Korea, Denmark, China and different parts of the US before taking a seat in a nondescript yakitori (grilled chicken skewer) restaurant in Meguro ward called Yakitori Masakichi. Behind the grill here is expert barbecuer, Masahiko Kodama.
At Yakitori Masakichi, the chicken comes from Kodama's home prefecture of Niigata. There's a full range of juicy chicken cuts on offer, including tender negima (chicken thighs with Japanese leeks), succulent chicken wings and aromatic chicken meatballs. Be warned: the chicken here is so good it has been known to bring people – like David Chang – to tears.
Lawson
Episode six is all about fried chicken, and Chang starts off in the mecca of ready-to-eat fried food: the Tokyo convenience store. Chang's pick is Lawson, and he's there with comedian Aziz Ansari and actor Eric Wareheim. The three of them pick up some snacks, including a Calpis drink and some curry-flavoured fried chicken. The arguments about the best konbini fried chicken will never end, but it's telling that Chang and the late Anthony Bourdain both prefer Lawson.
Den
Zaiyu Hasegawa, the head chef of Den, is known for his tongue-in-cheek approach to Japan's haute cuisine, kaiseki. The restaurant's signature dish is Dentucky Fried Chicken, which even comes served in a KFC-replica box. Hasegawa puts a local spin on typical takeout-style chicken, combining it with rice and shiso before it's deep-fried.
'I find the Japanese are excellent at frying. Japanese are good at everything,' says Chang in the episode. The rest of the dining experience at Den follows suit – inventive, playful twists on traditional dishes and ingredients, including a foie gras monaka (wafer cookie).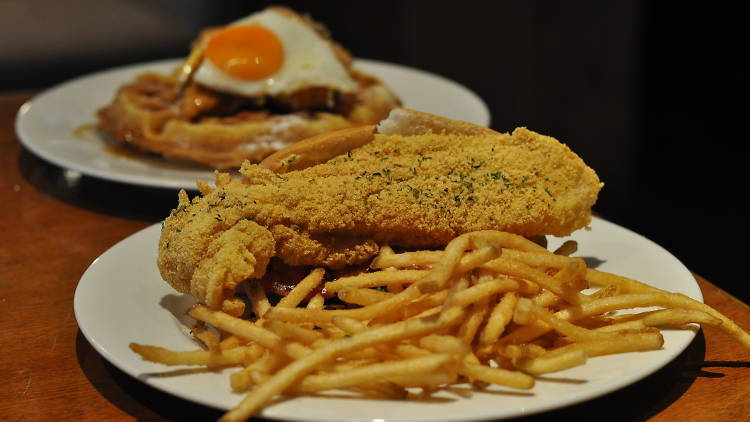 Soul Food House
In the last stop on his Tokyo sojourn, Chang visits another fried chicken haven, Soul Food House in Azabu-Juban. It's here that you can get your hands on authentic southern US fried chicken, plus waffles, creole-inspired sandwiches, mac and cheese, salads and more – all cooked and served by owners David and Latoya Whitaker. 'When people walk through these doors, what's most important is they can taste the love every single time, that's soul food,' says Latoya in the episode

Read our guide on how to go out safely in Tokyo here.
Most popular on Time Out
Best restaurants in Tokyo for solo diners
The best documentaries about Japanese food
Best Japanese movies and series with English subtitles on Netflix